As you can imagine, we've talked to a lot of climbers on this trip. People from all over the U.S. and the world, even. Everyone loves to share their story and, when they find out we're on a year-long road trip, give us recommendations on places to go. The one constant, from just about everyone we talk to, is that Squamish is a must-visit climbing destination. For reasons I won't get into on a public blog, we didn't think there was much chance of us getting into Canada. But we were already so close, we figured it couldn't hurt to at least try. So we cleaned up, tried to look as respectable and non-dirtbaggy as possible, and headed for the border. The climbing gods must have been smiling on us that day because after just a few minutes of chatting with the border guard we heard those magic words: "Enjoy your stay in Canada!"
The drive north from Vancouver along Howe Sound was beautiful. They call it the Sea to Sky corridor because the mountains jut right out of the water. Everywhere you look, even from the middle of downtown Squamish, are big 7,000 foot mountains. (Considering you're at sea level, that's even more impressive.) And the most striking, the one that draws climbers from all over the world: the Stawamus Chief, 2.300 feet of pristine granite.
It was quickly apparent that this wasn't your average climbing town. At least a third of the vehicles on the road were ones that people were living in, if only temporarily. I've never seen so many climber vans in one town. This is truly a world-class destination, and not just for climbing. Squamish is also home to hundreds of miles of hiking trails, some of the best mountain biking around, and the premier location for wind surfing. There's a reason they call it the outdoor adventure capital of Canada.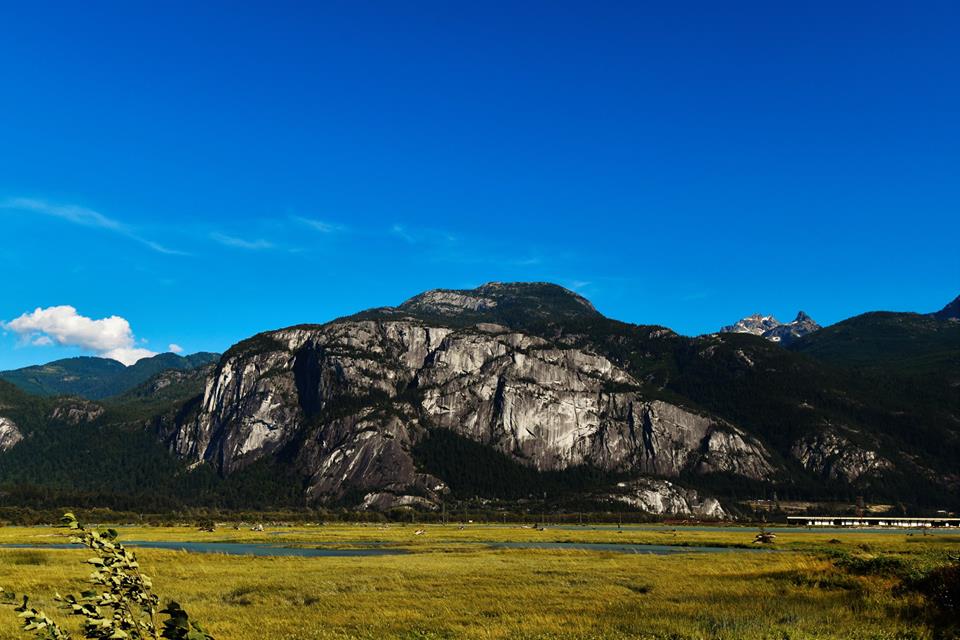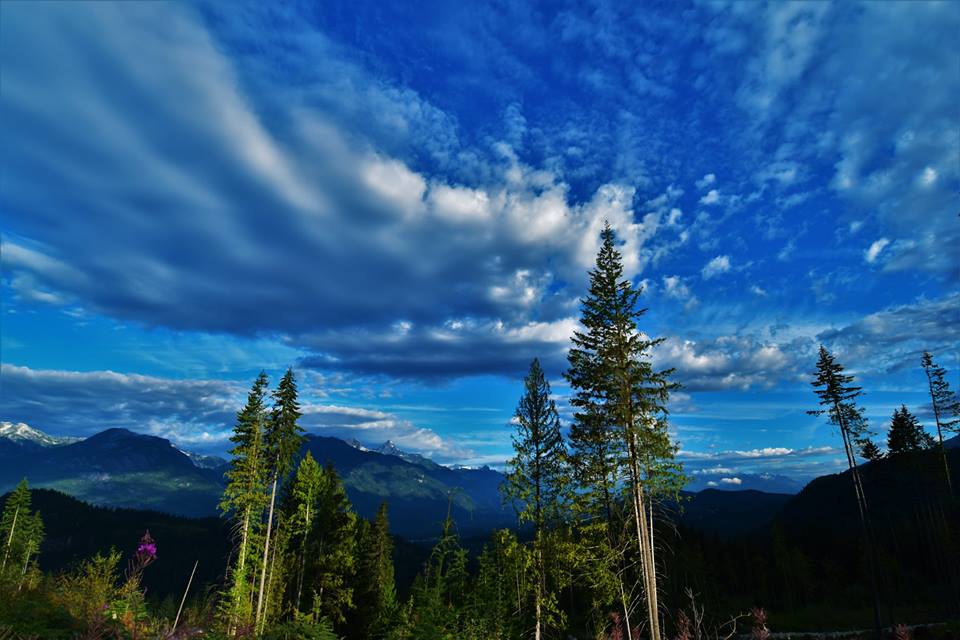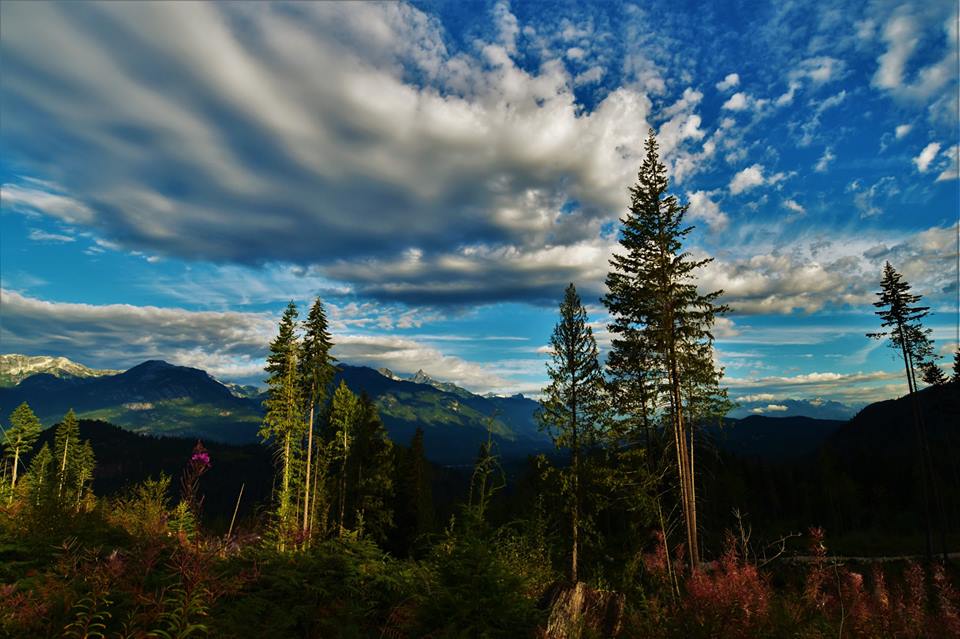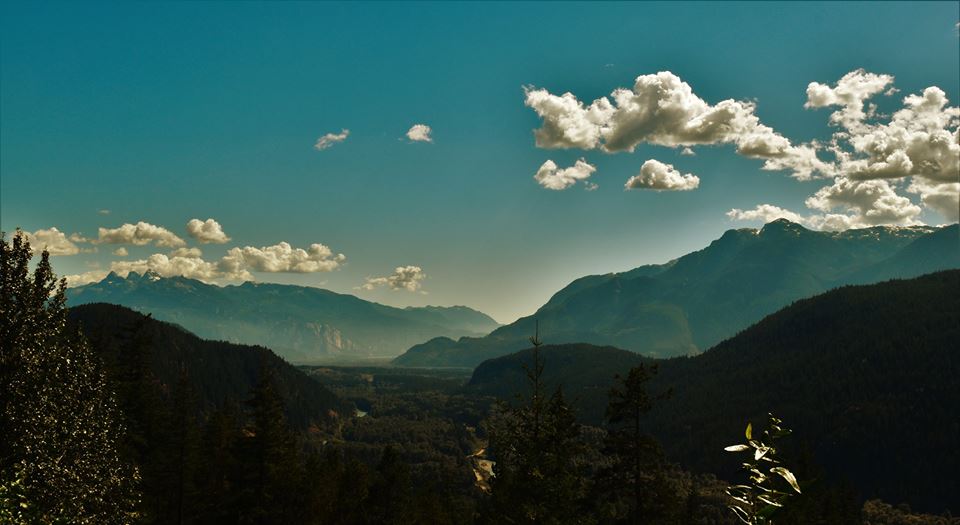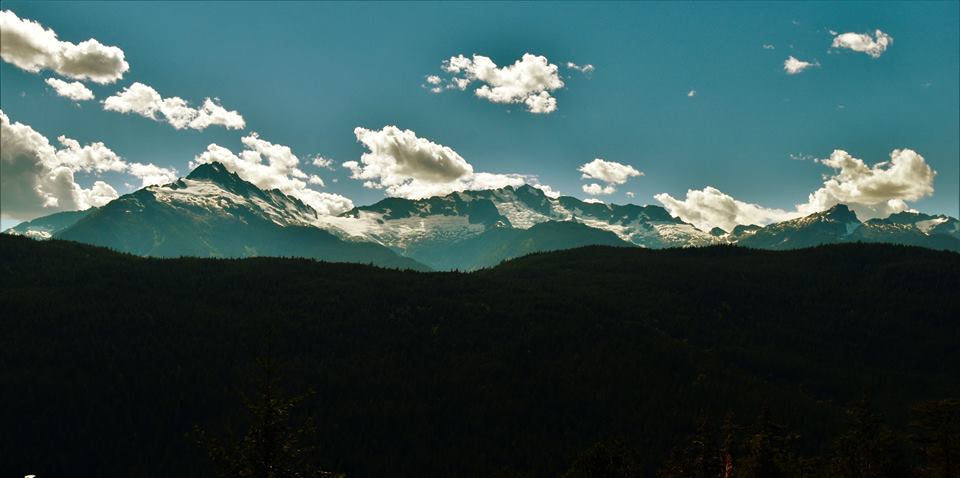 We've been looking for some good bouldering since we left Wild Iris; we thought that dedicating a few weeks to just that would make us stronger climbers overall. It's a good way to work on your hand strength, footwork, and overall technique. There's no denying it–boulderers are strong. And Squamish certainly did not disappoint. Our first day walking through the Grand Wall bouldering area, the forest at the base of the Chief, was a little overwhelming. So many rocks everywhere you look, we almost didn't know where to start. And the grades, well… maybe we just haven't done enough bouldering to really know, but they definitely seemed on the steeper side. Bouldering in Squamish is humbling. It took us a few days to get used to the style of climbing here. Lots of heel hooks. If you're stuck on a problem and not sure what to do, throw in a heel hook somewhere. They're so prevalent here that climbers have even coined the term "Squamish knee," when you have to take a few days off to rehab your legs from all the heel hooking.
Mark's goal here was to climb a V5. Mine was a V3. I've only climbed one V3 outside before, so I knew it was going to be tough. I got a handful of V2s (one that I was particularly proud of, Left Brain, is an overhanging problem with a big throw out to the roof and then a tricky mantle), and found a couple of V3 projects to work on. My favorite one, Superdyke, a beautiful line up a 12-foot boulder, is said to be one of the hardest of that grade in all of Squamish. I watched other climbers cruise V5s and V6s, but not be able to top out that problem. It starts off with small, crimpy holds following the diagonal dyke feature. But the holds sort of peter out near the top, and the last move is a pretty big reach to a jug on the arete. Plus, there's a big tree about 2 feet out from the crux, which makes it kind of difficult to place pads for a fall. All of that adds up to a pretty heady problem, and a good one for me. I worked on it a handful of times, but I wasn't able to send it on this trip. It would've been nice to get a V3, especially that one, but it just wasn't my time. Not yet, at least. But even though that grade eluded me, just attempting so many 2s, 3s, and 4s here has only benefited me.
Mark did get his V5, though. A couple of them, actually. After attempting just about every one we came across, he finally had a breakthrough on one called Timeless, a top 100 rated route. After that, he set his eyes on a couple of V6s and worked on them until his fingers were bloodied and shoulders were burned out. He didn't get the V6 on this trip, but spending a solid four weeks on bouldering definitely improved his technique, body movement, and footwork. Hopefully, that will now translate over to the harder sport routes, too.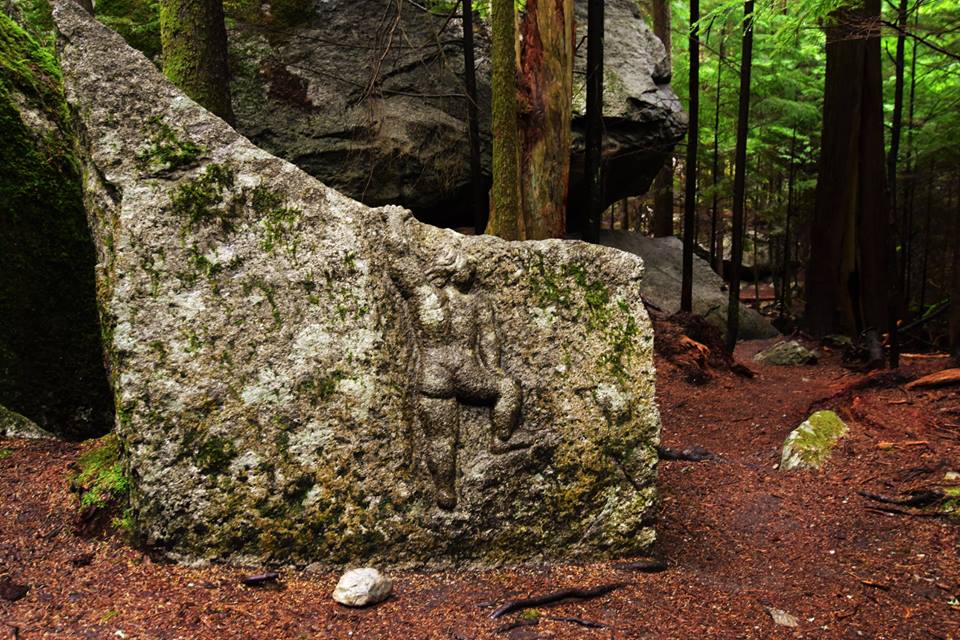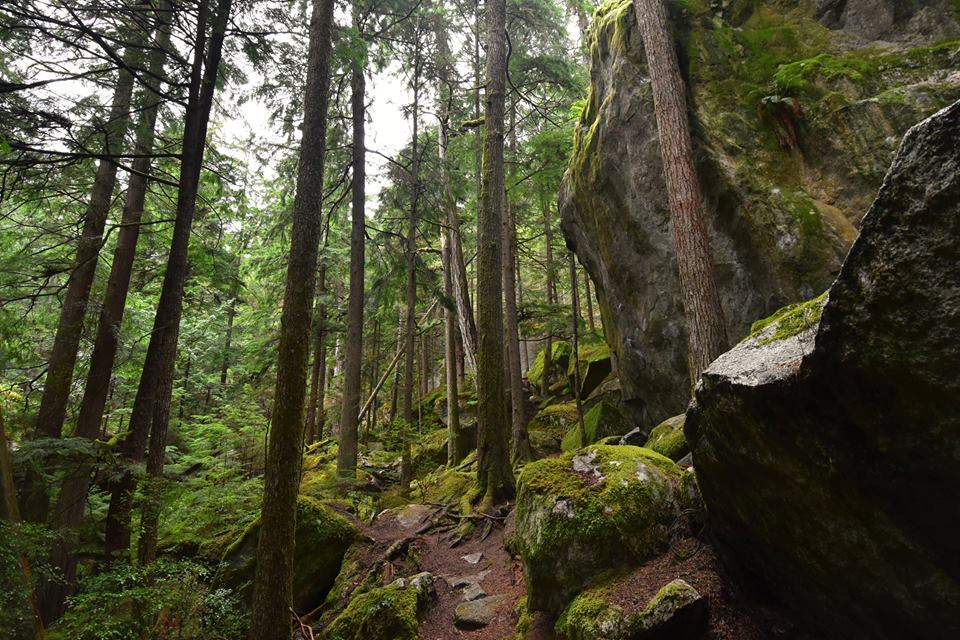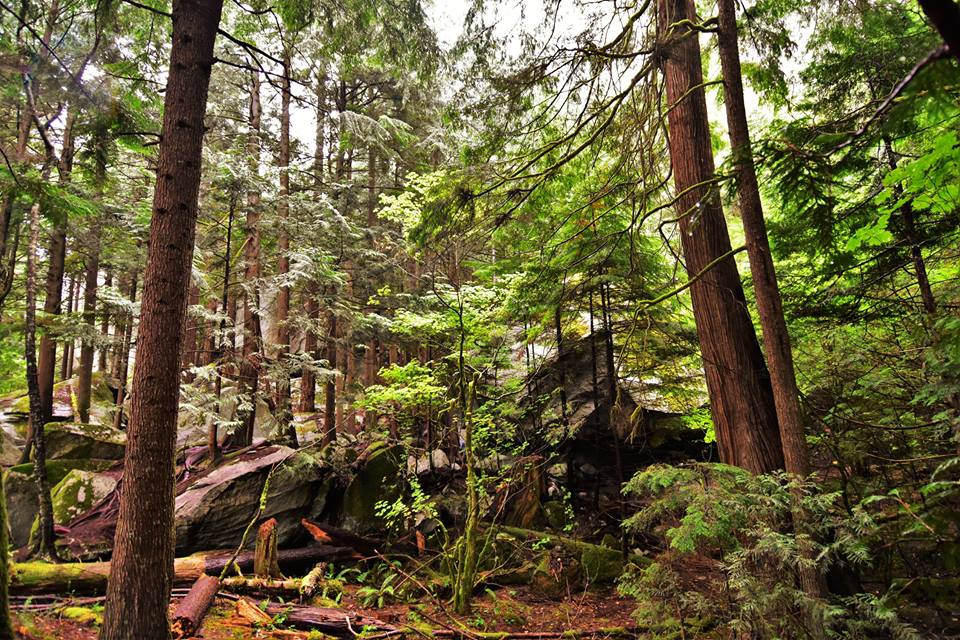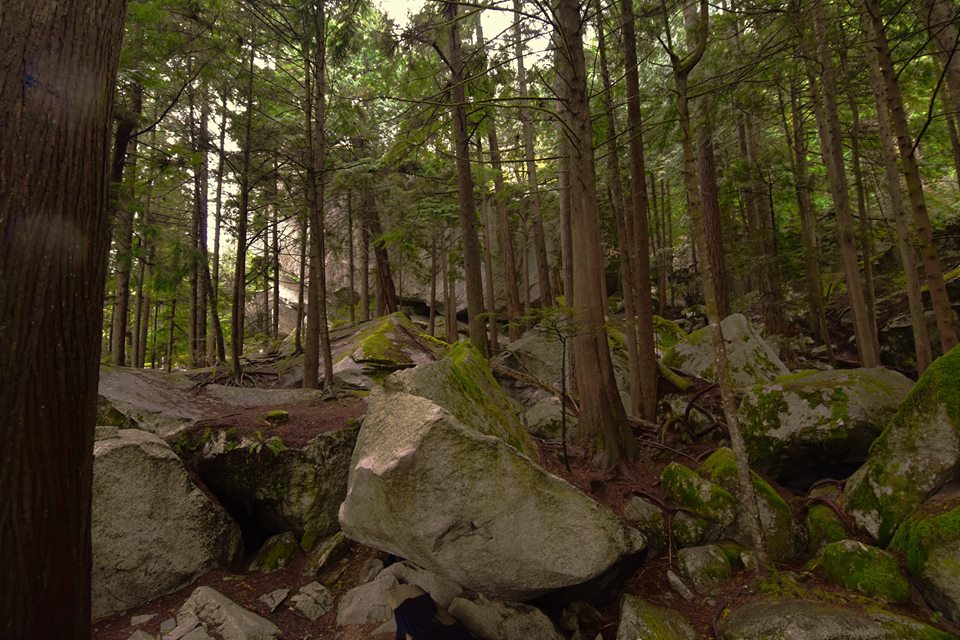 It says something about the quality of bouldering that it took us four weeks to even get the rope out. Four weeks! Mark, who has been itching for some good trad climbing since City of Rocks, staring up at the Chief every day, didn't want to stop bouldering. But I finally decided that it's time to get the monkey off my back and attempt a trad lead. Having to place your own gear and rely entirely on your own protection definitely requires a different mental space than sport climbing. Not to mention route finding when there isn't a line of bolts pointing the way. (Though, if you're climbing a crack, that usually makes it pretty obvious.) I found a route, called Frodo's First Step. I thought it was fitting since my very first lead back in the Gunks on preplaced gear was called Middle Earth. (Yes, I'm a nerd.) On one of our rest days, we took a hike up to the cliff to check it out and I watched a guy fall a couple of times on that route. Mark was worried that seeing that would psych me out, but when we went back a few days later I was ready. No hesitation, no warmup on toprope. I just racked up and went for it. It was only a 5.6, not a tough climb and well within my ability. But it sure felt good to stand at the top, knowing that my safety was entirely dependent on my own ability to judge the features and properly place the protection. It's a different feeling of accomplishment than just sending the route. And for the few of you who might care, the very first piece of gear I placed was a #10 nut. Not a cam.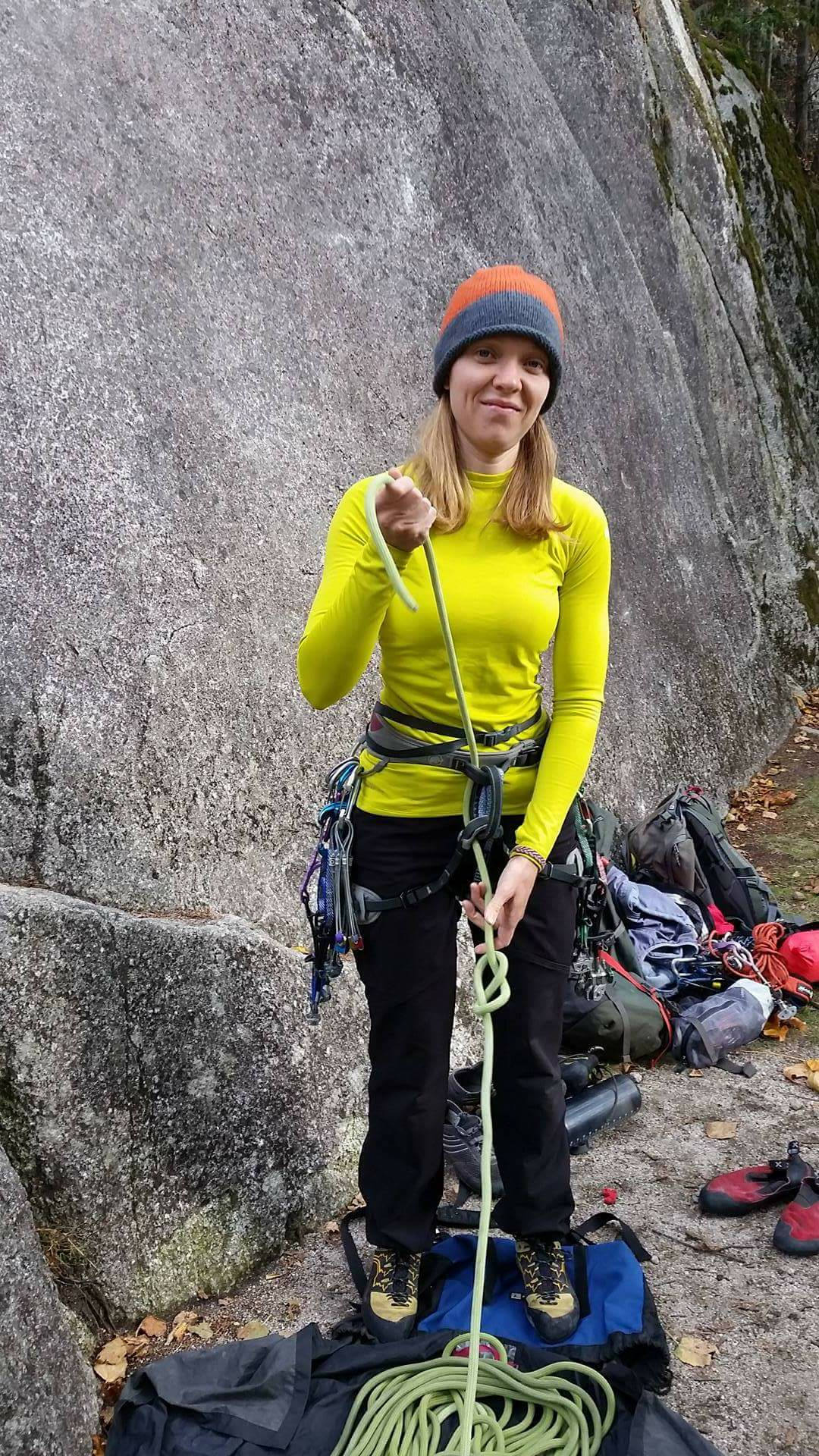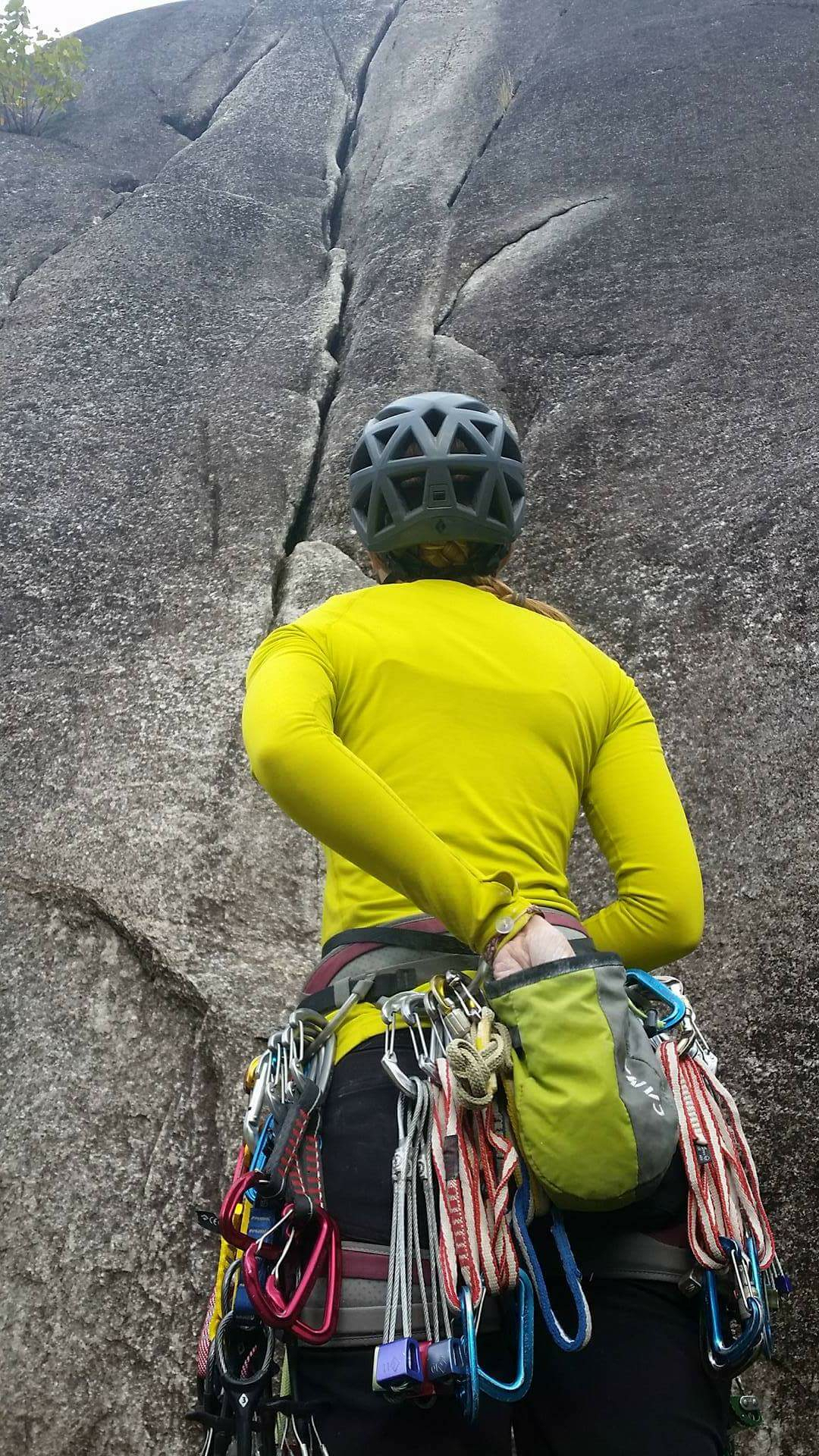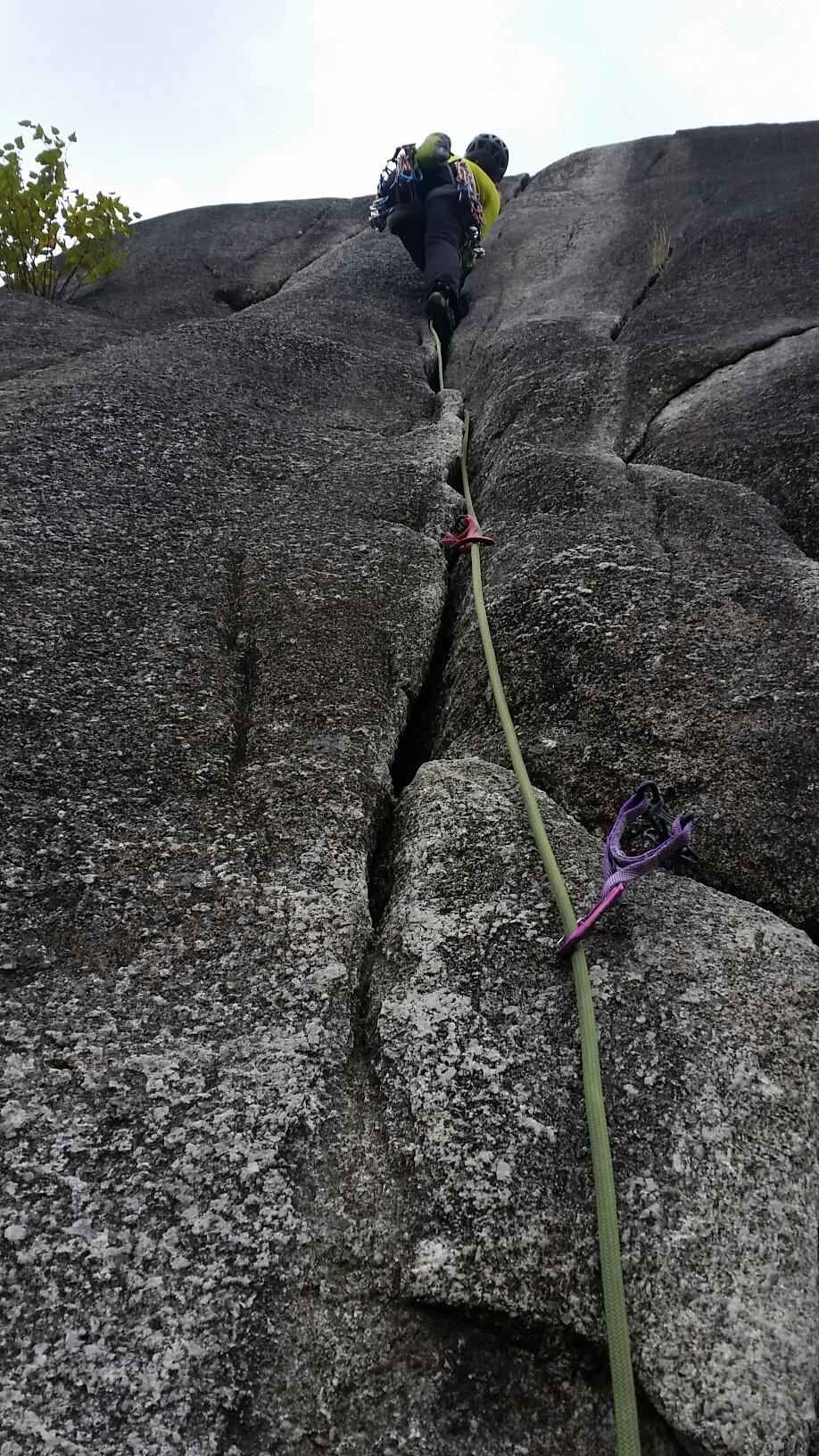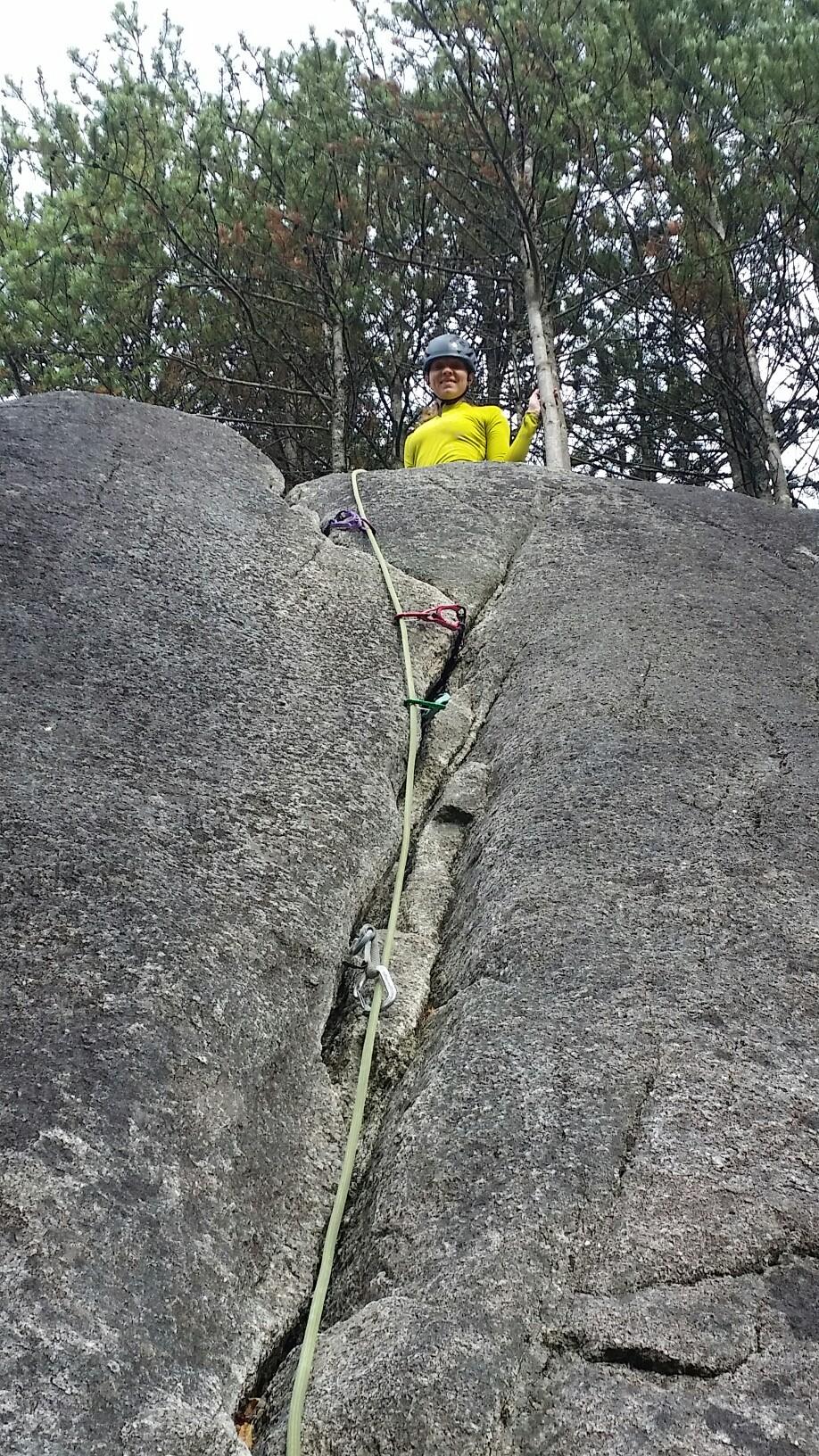 In addition to all of the climbing, hiking, and biking, Squamish itself is a really cool town. Big enough to offer some decent amenities but not too big to feel crowded, weekly farmers market, good restaurants (though, their pizza joints are somewhat lacking), a general eco and health conscious vibe. Even after four and a half weeks, we still weren't ready to leave. But the wet weather was rolling in, and other forces were pulling us back to Oregon and California. So we packed up and, with heavy hearts, said farewell (for now) to our Squamish Paradise.