Indian Creek is humbling. Climbing here is exhausting and it beats you up. This certainly wasn't the easiest place to start our trip. Kind of like being thrown in the deep end to learn how to swim. They say that crack climbing is all about enduring the pain and suffering. And here we are, voluntarily jamming our fingers and toes, sometimes hands, arms, knees, and even torsos, into these cracks to precariously make our way up a route that doesn't even top out.
I've done my fair share of crying already. Unfortunately, that's sort of my default emotional response. Whether I'm in pain, scared, angry, or frustrated, it all brings tears. And climbing here has caused a combination of all four at different times. Mark says it's because I'm a sensible person who has played it safe my whole life. That normal, rational part of my brain is telling me to stop. This is dangerous. This is going to hurt. I have to learn how to turn down that voice in my head and just push through. Part of it is also sheer exhaustion. I went from sitting at a desk five days a week to climbing and/or hiking five days a week, and it's wearing me out. So I'm trying to listen to my body and take more rest days when I need them. It's going be a while before I can keep up with Mark all the time.
Someone remind me again why I do this? And no, Mark isn't forcing me. I know everyone thinks that he is, but I really am here of my own free will.
Part of it is for the puzzle, the physical and mental challenge of figuring out a route. And every once in a while when I start to get it – and getting it for me right now is being able to string two or three moves together without needing to hang – it really is fun. And the sense of accomplishment I feel when I reach the anchor chains is unlike anything else. Maybe similar to getting a new PR on a lift. It hurts. It's hard work. But it's worth it in the end.
Sometimes it feels like there's so much to think about, different ways to jam and position your hands and feet, but overthinking things while on a route isn't good either. Very slowly, some of the techniques are starting to make sense. And as my technique improves and I get more comfortable, the climbs will hopefully become less strenuous. Monday was the first time since we've been here that I really started to feel like I was getting the hang of it. We started on Mr. Peanut, which was pretty awkward and grueling for me. Then we moved over to Binou's Crack and I was able to do three laps clean. Sure, it helped that it's probably one of the easiest climbs in the Creek, but I'll take the morale booster. After all, we all have to start somewhere. Then we finished off with a lap on Chocolate Corner. I think I probably could have done that one clean if I had attempted it earlier in the day. By then it was a battle with fatigue moreso than the crack itself. I'm trying to learn how to trust the finger locks, because my hands really do fit well into a lot of these small cracks. I still feel most comfortable when I can get in a solid fist jam, though. Who knows? Maybe a couple more weeks of grueling crack school will turn me into a desert rat.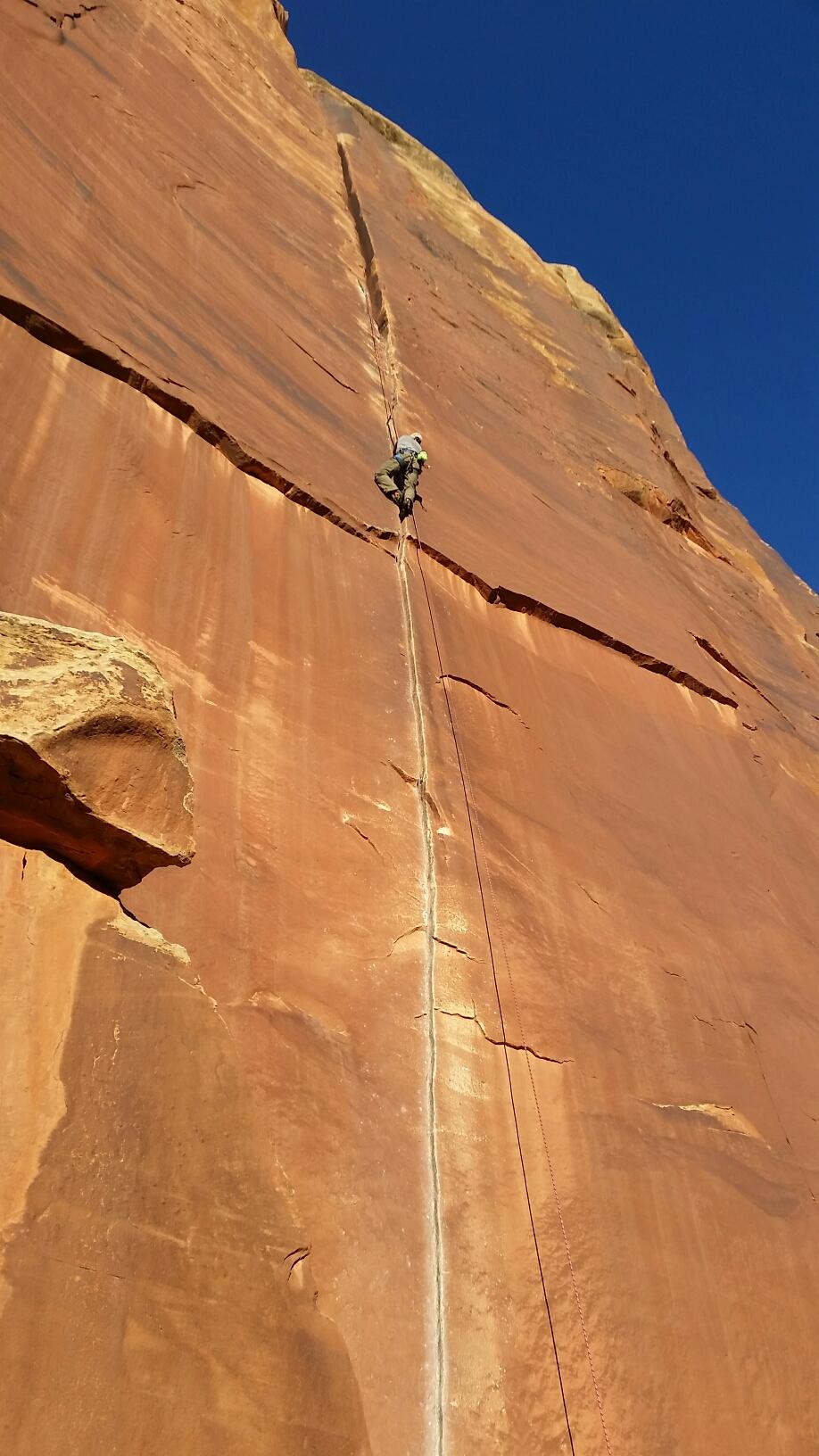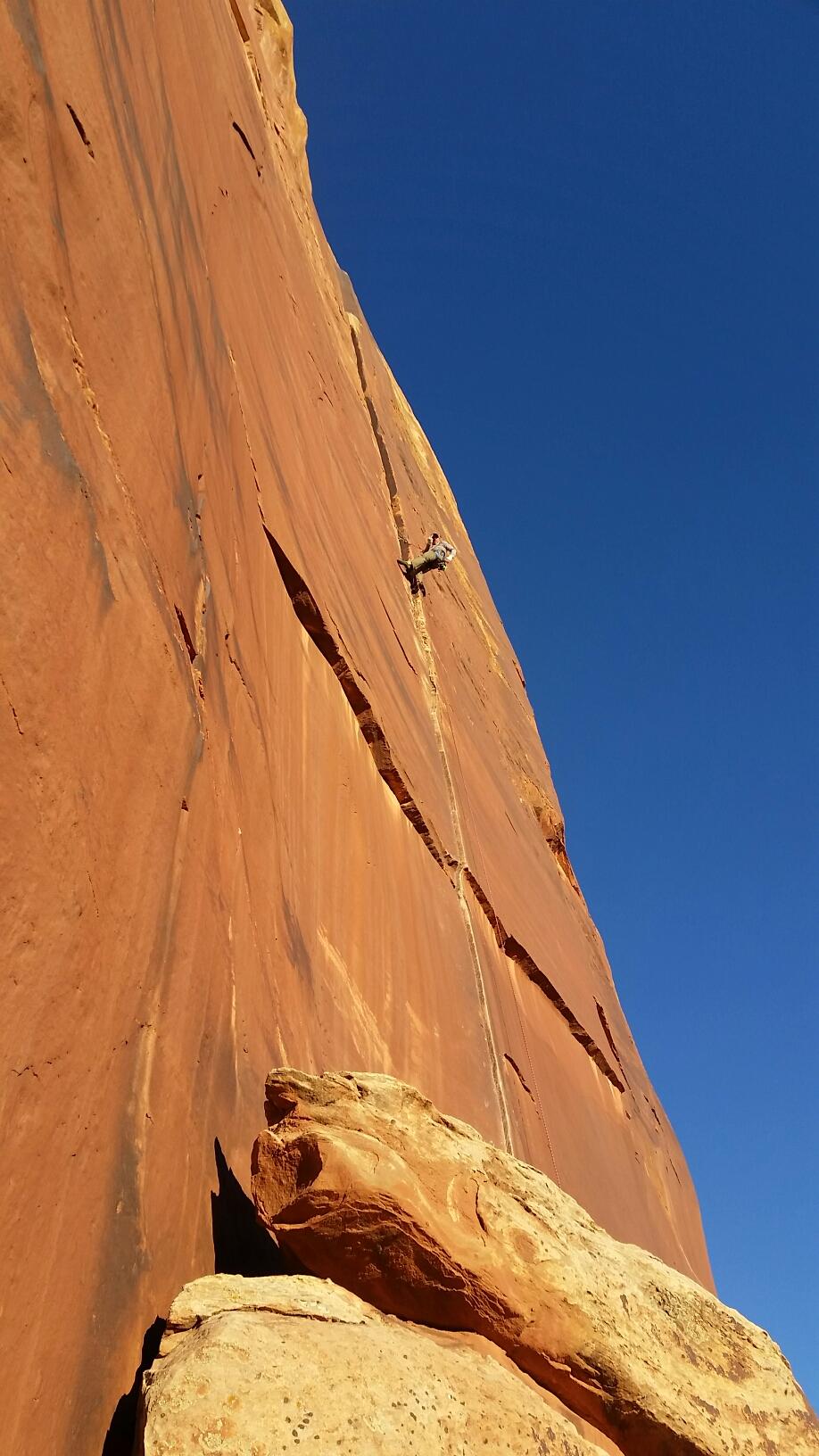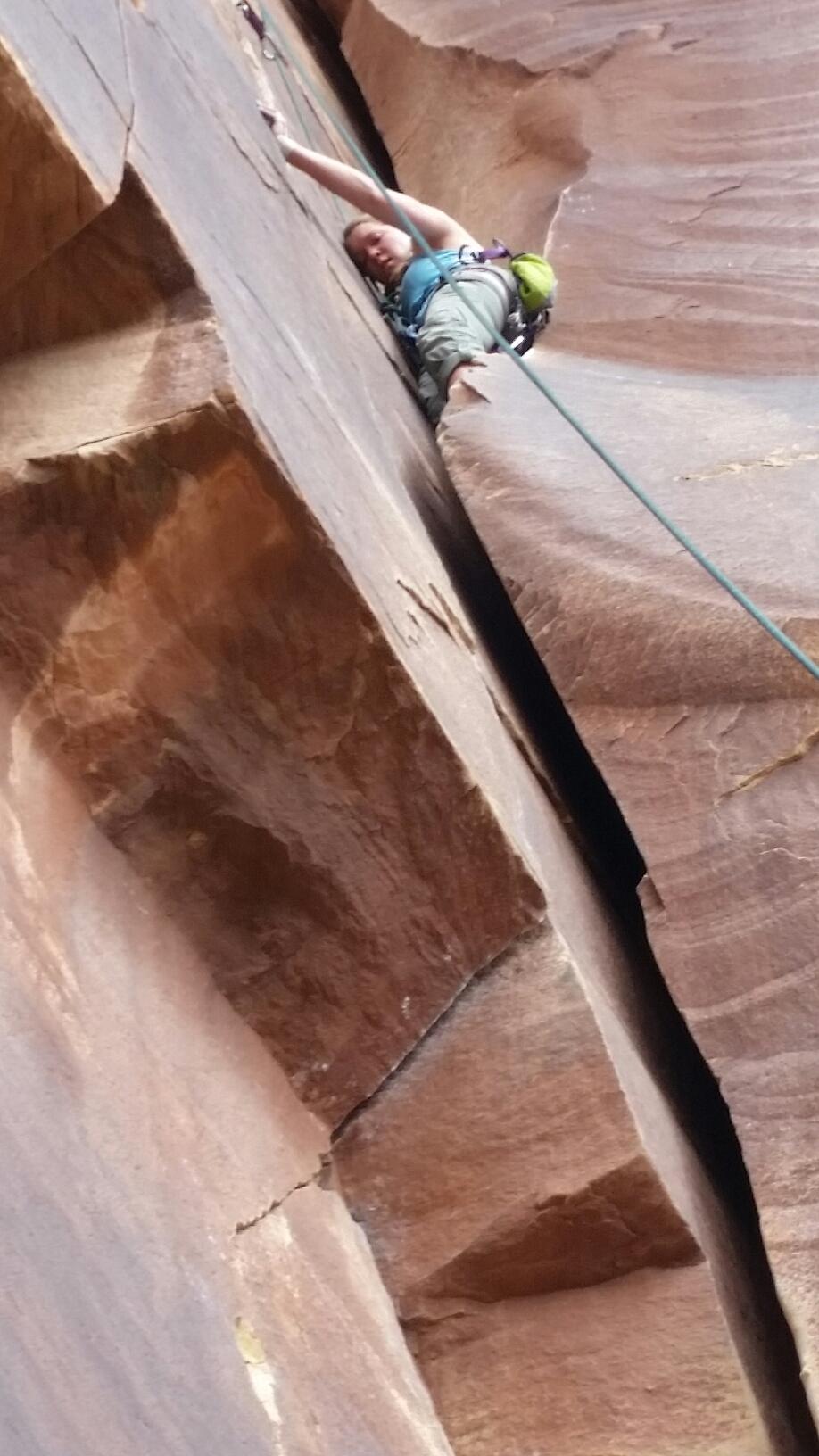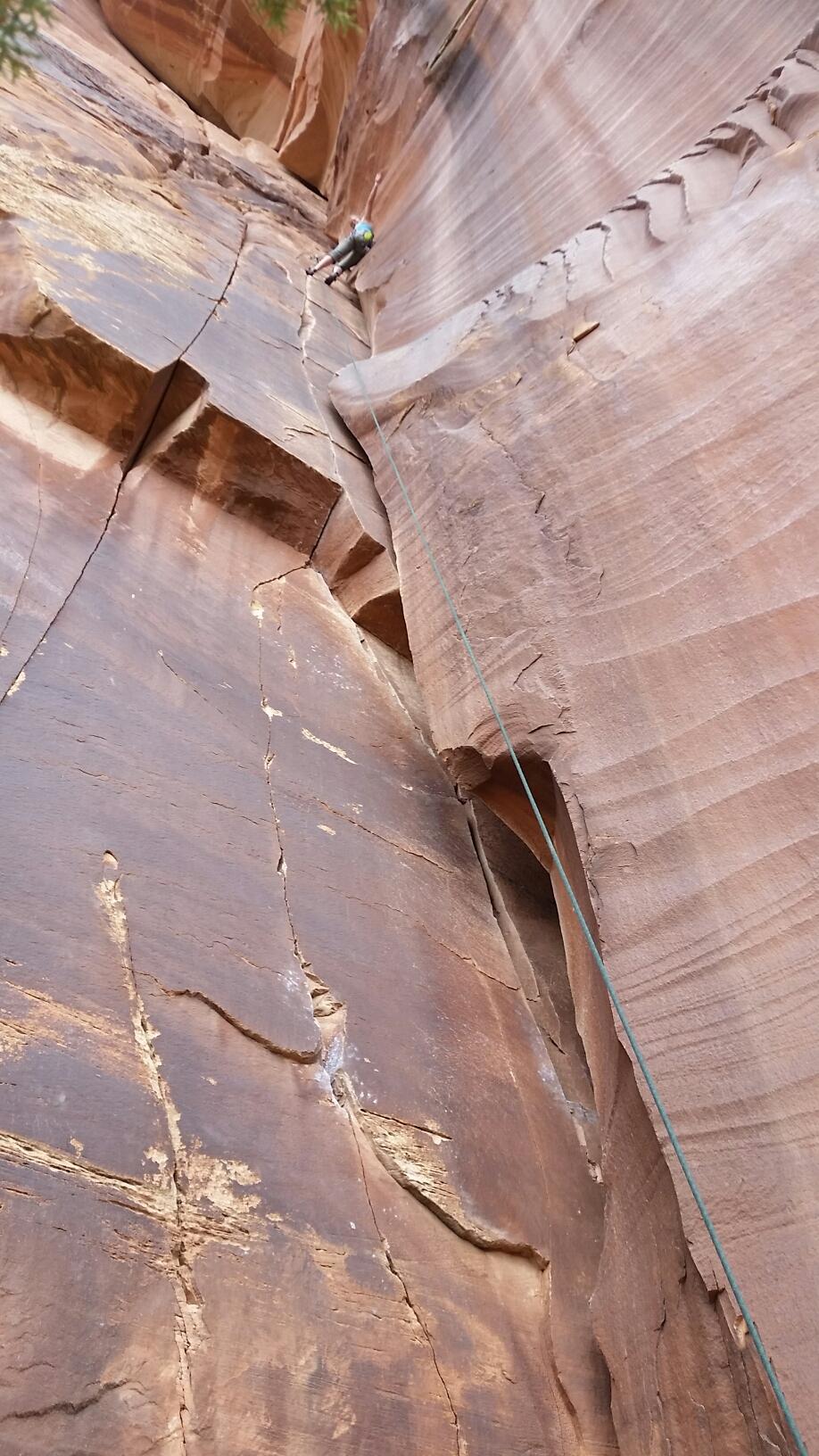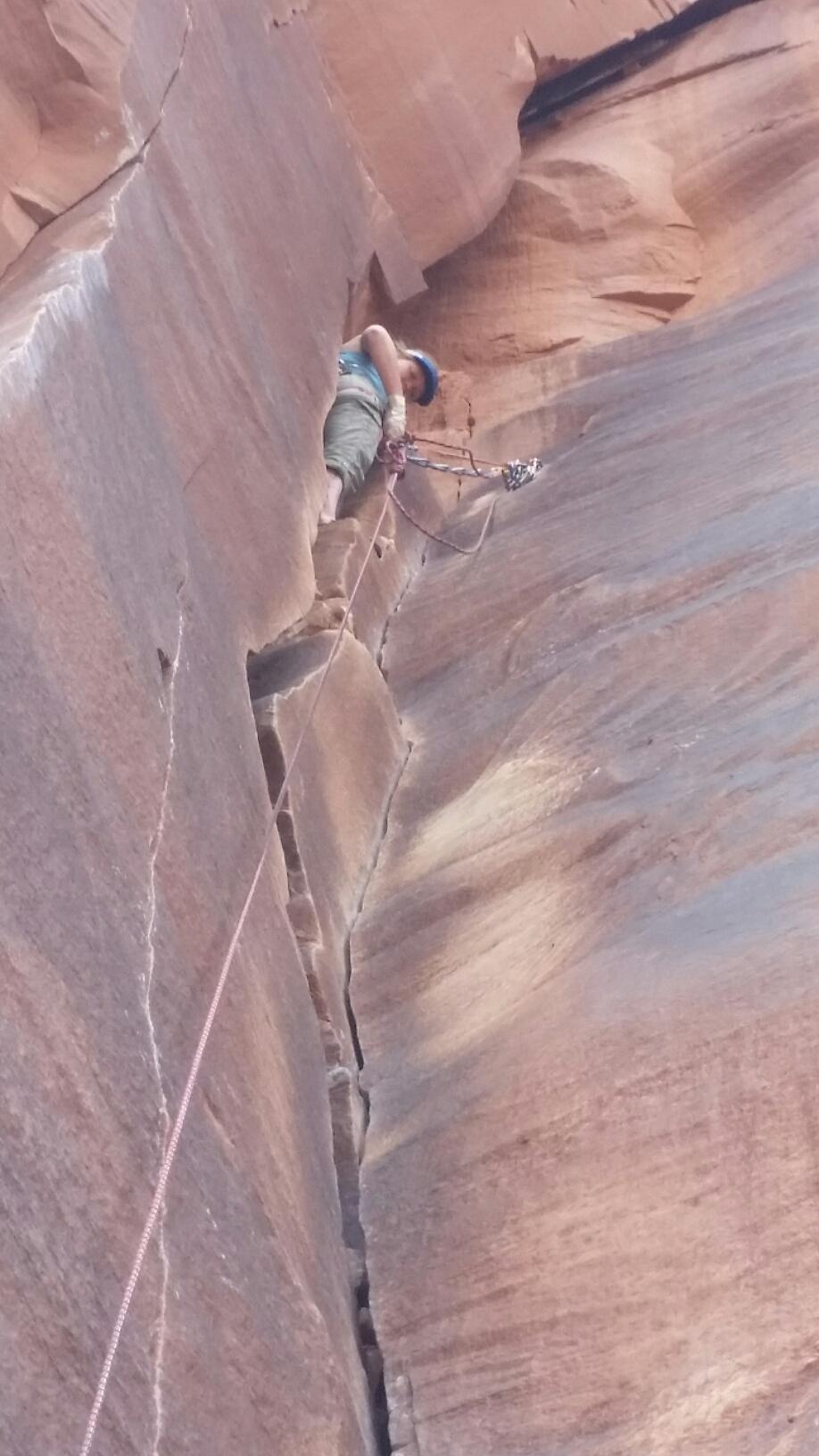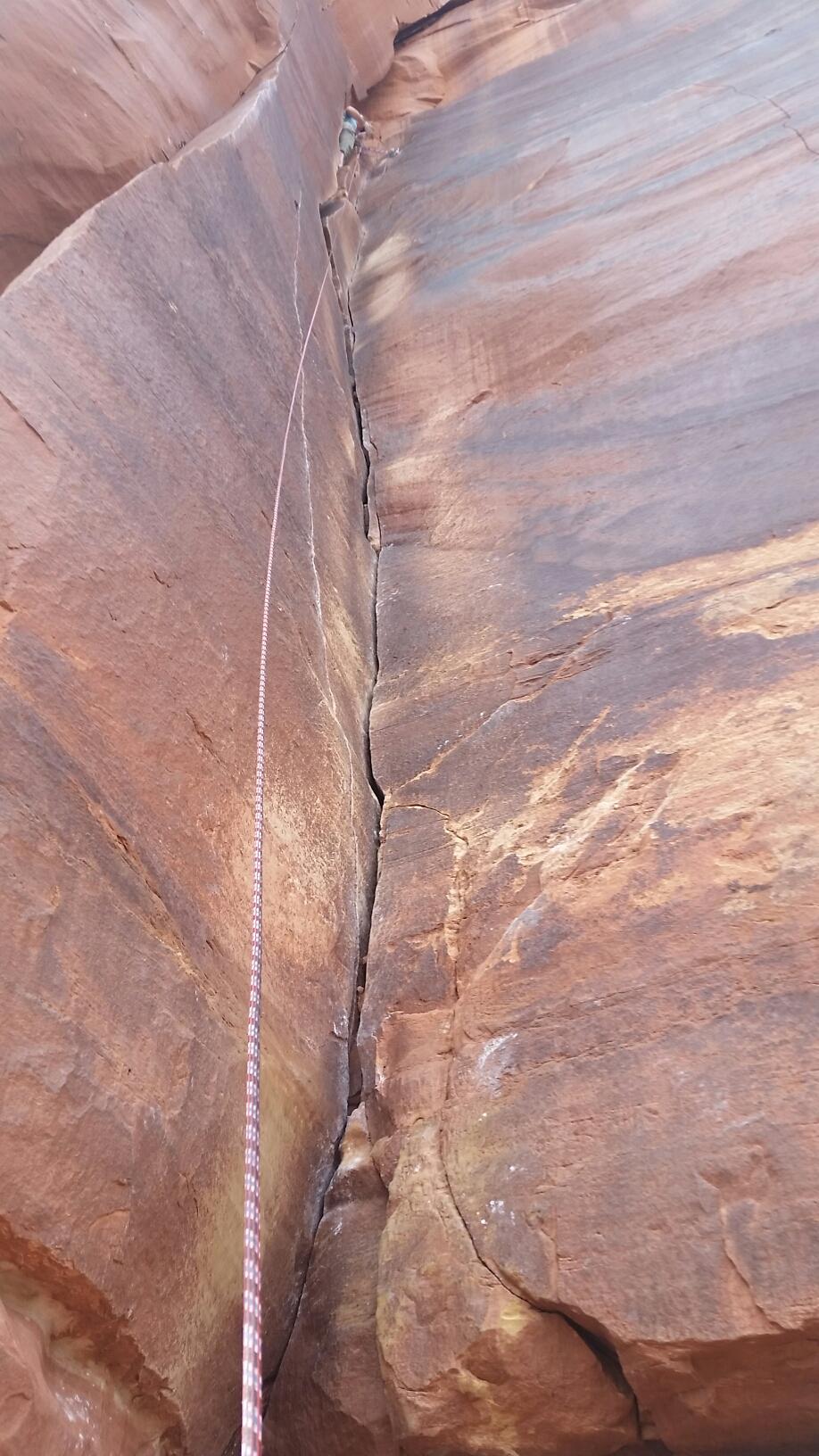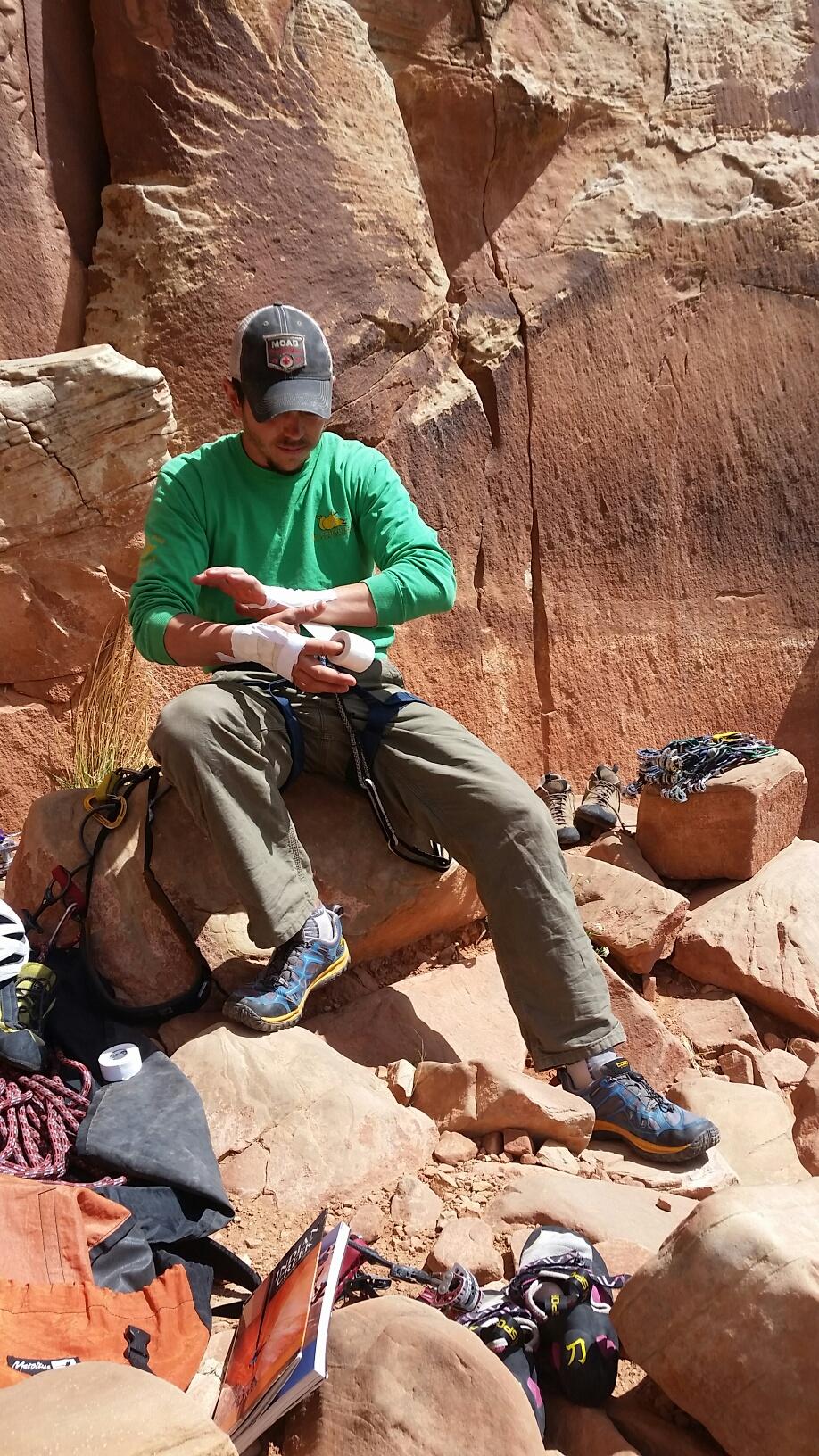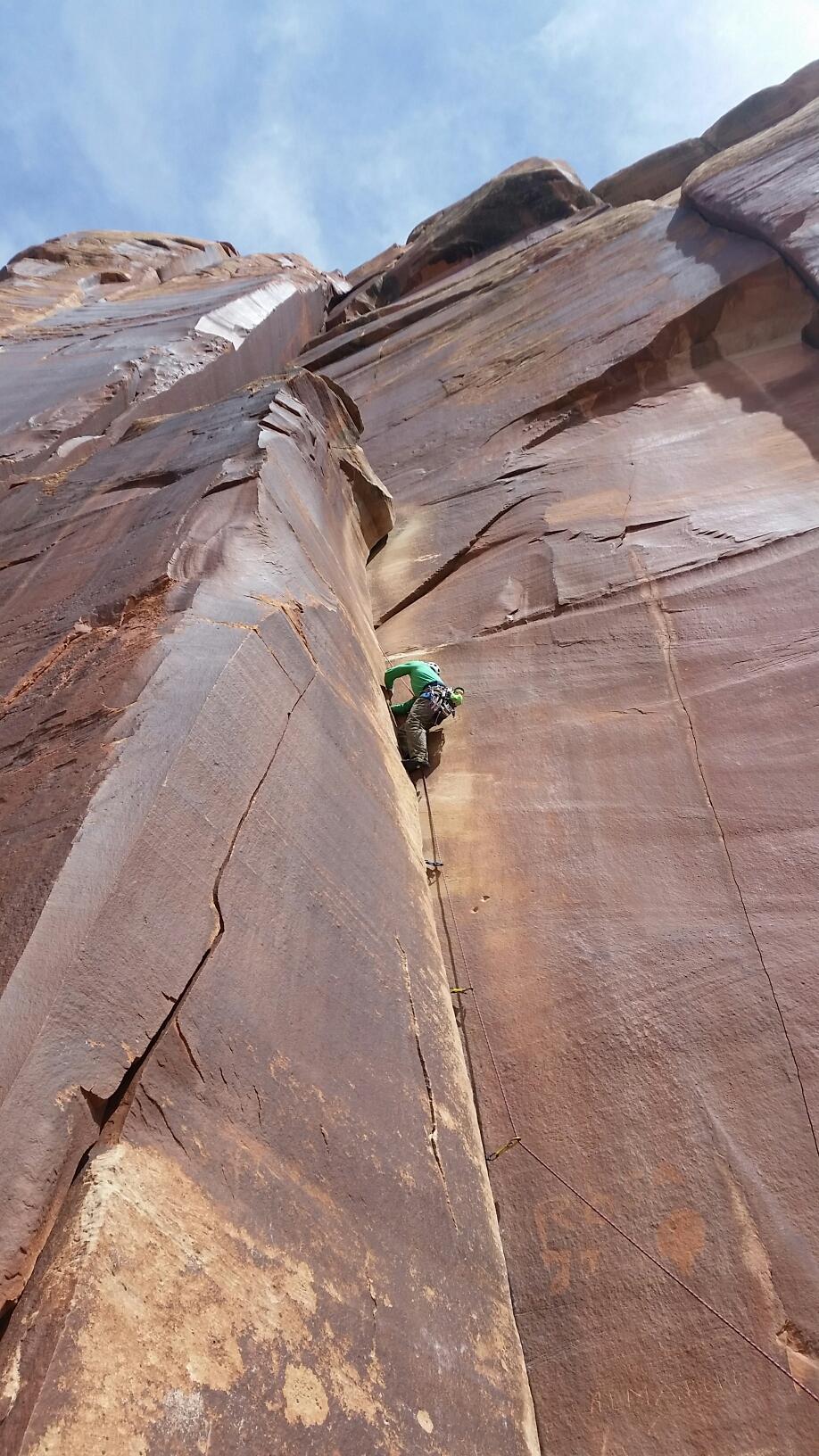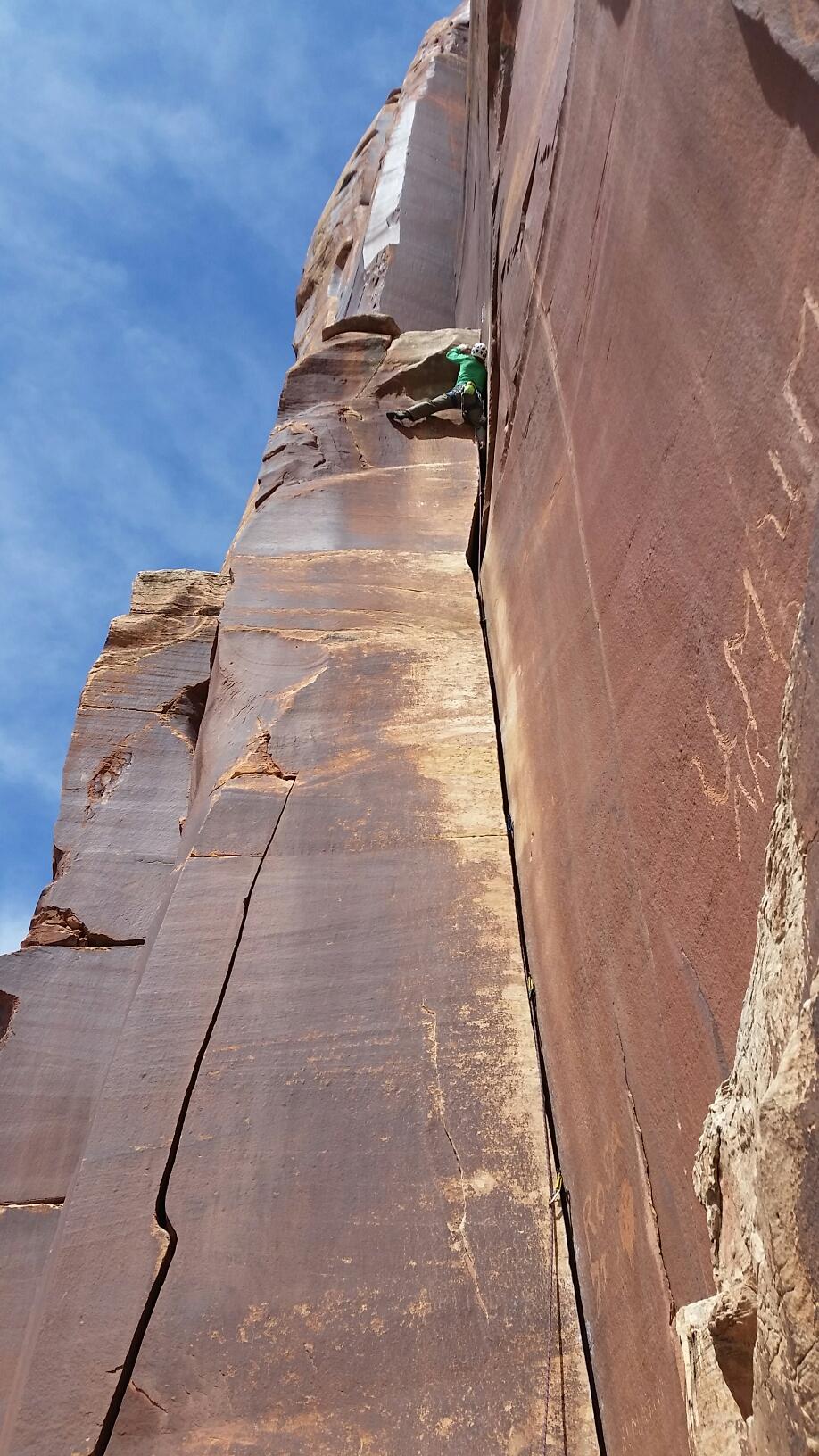 It sure does help, too, that the landscape out here is so beautiful. Wherever you are, you look around and there isn't a bad view to be seen. I was surprised at how green it is for a desert. Not like East Coast green, but definitely moreso than, say, Joshua Tree. And the red cliffs stretch on for miles.It feels like I've walked into an old western film. A good portion of the land within the canyon of Indian Creek is owned by the Dugout Ranch, and they have grazing rights for most of the rest. The Access Fund has made an agreement with them to keep the climbing open, but it means we're often driving or hiking through, or even camping in the same pastures where their cows graze. I think it adds something to the magic of this place see cows walking through camp or to stop and wait because the horses don't feel like getting off the road.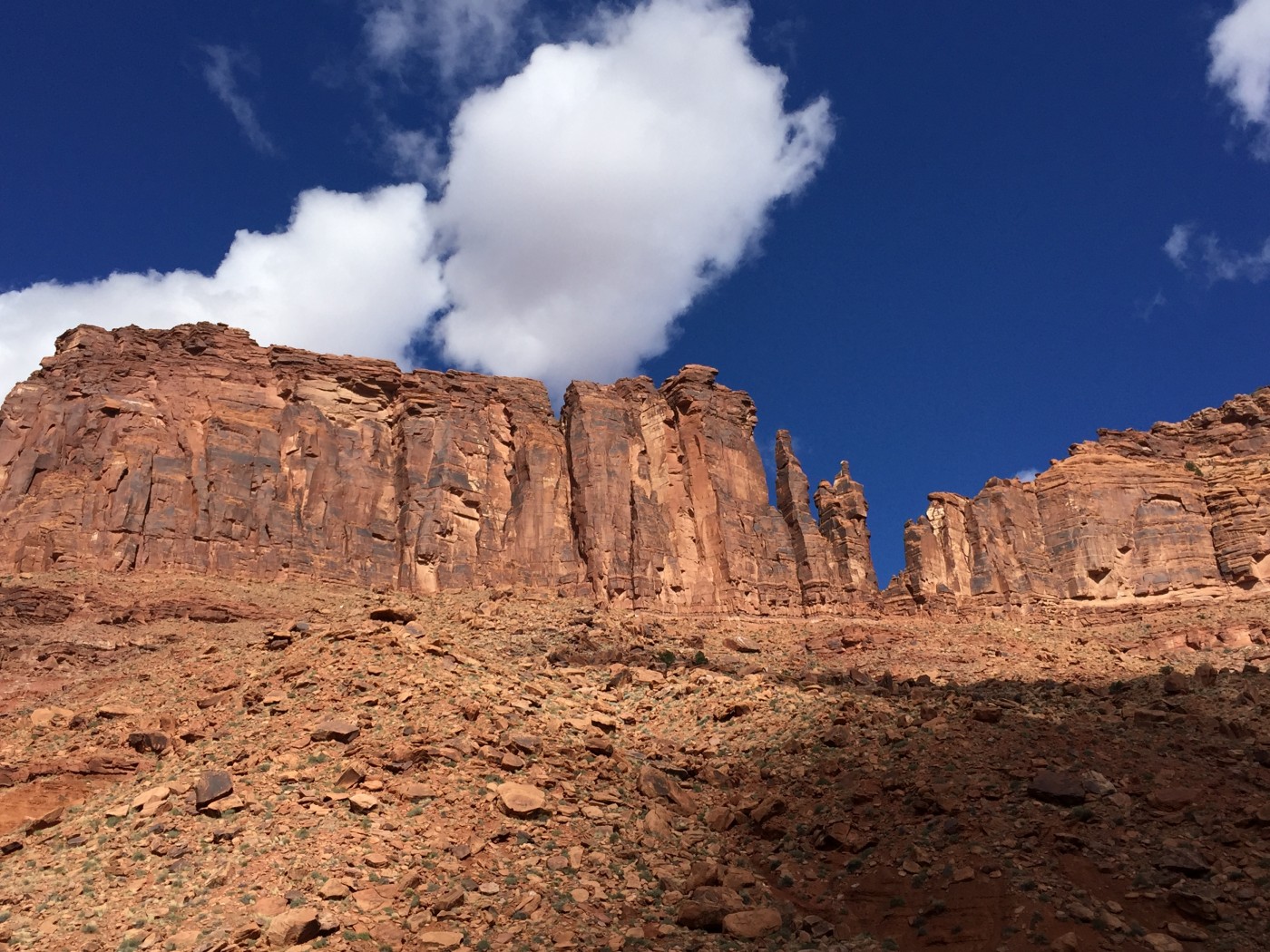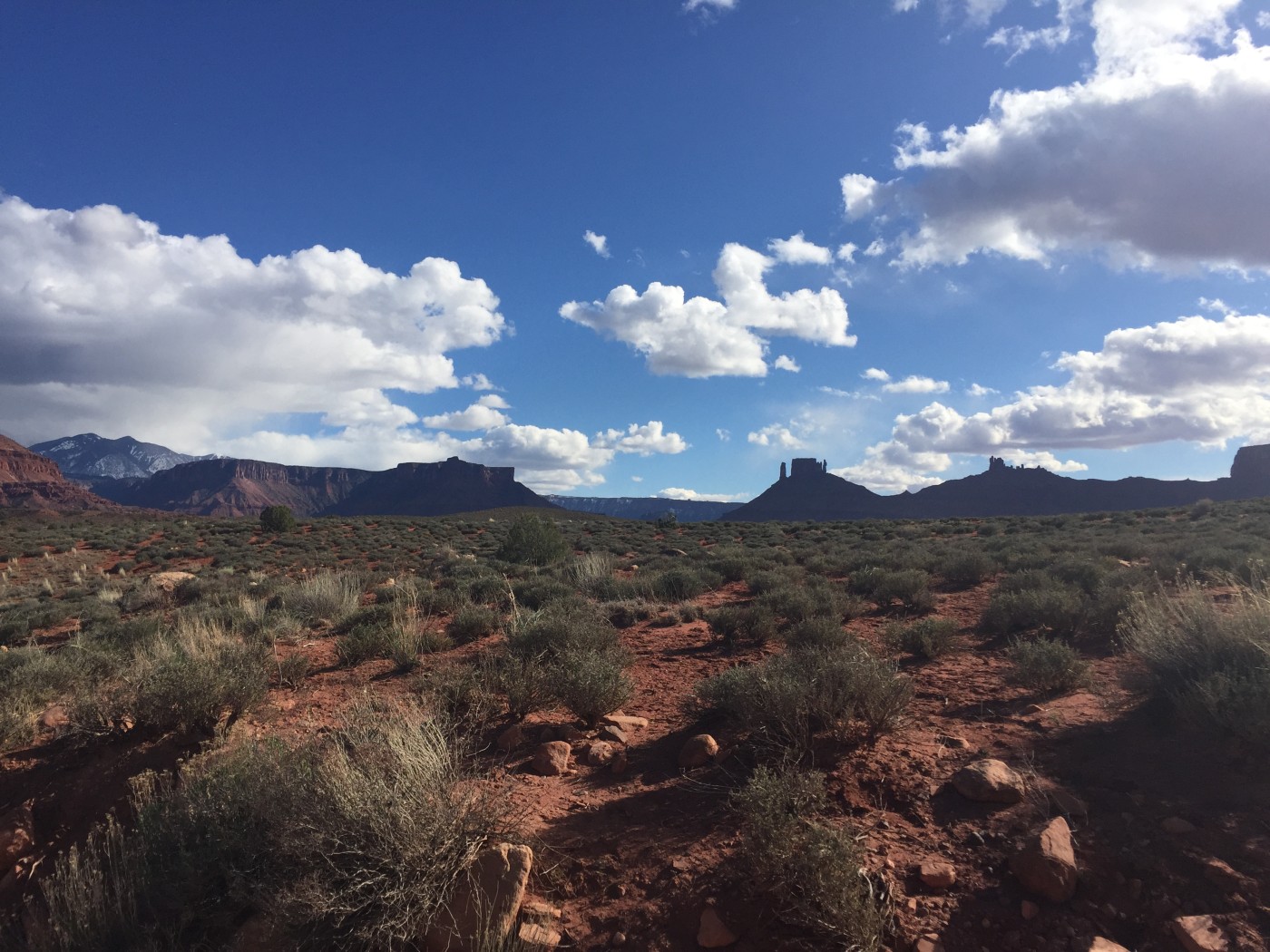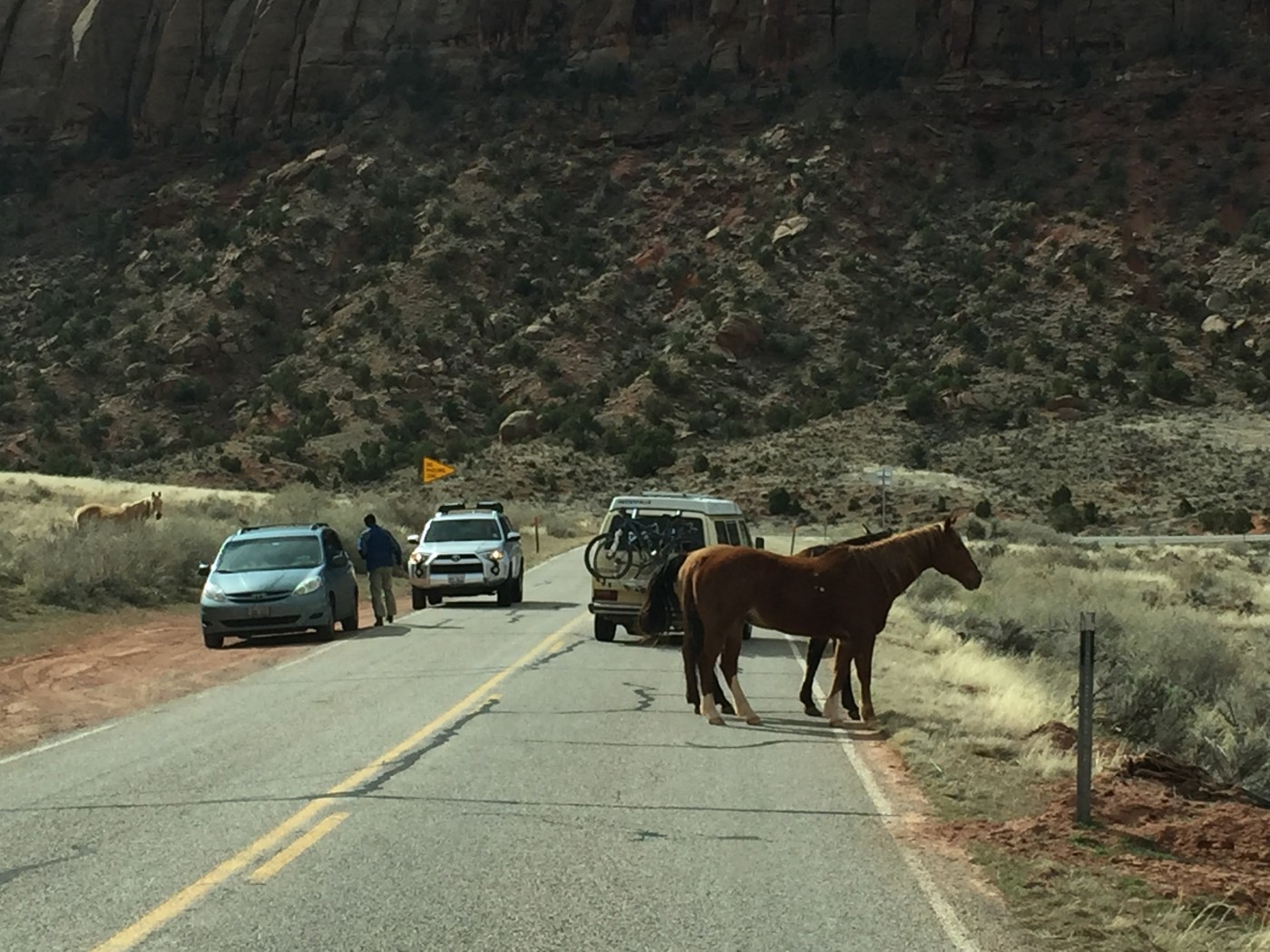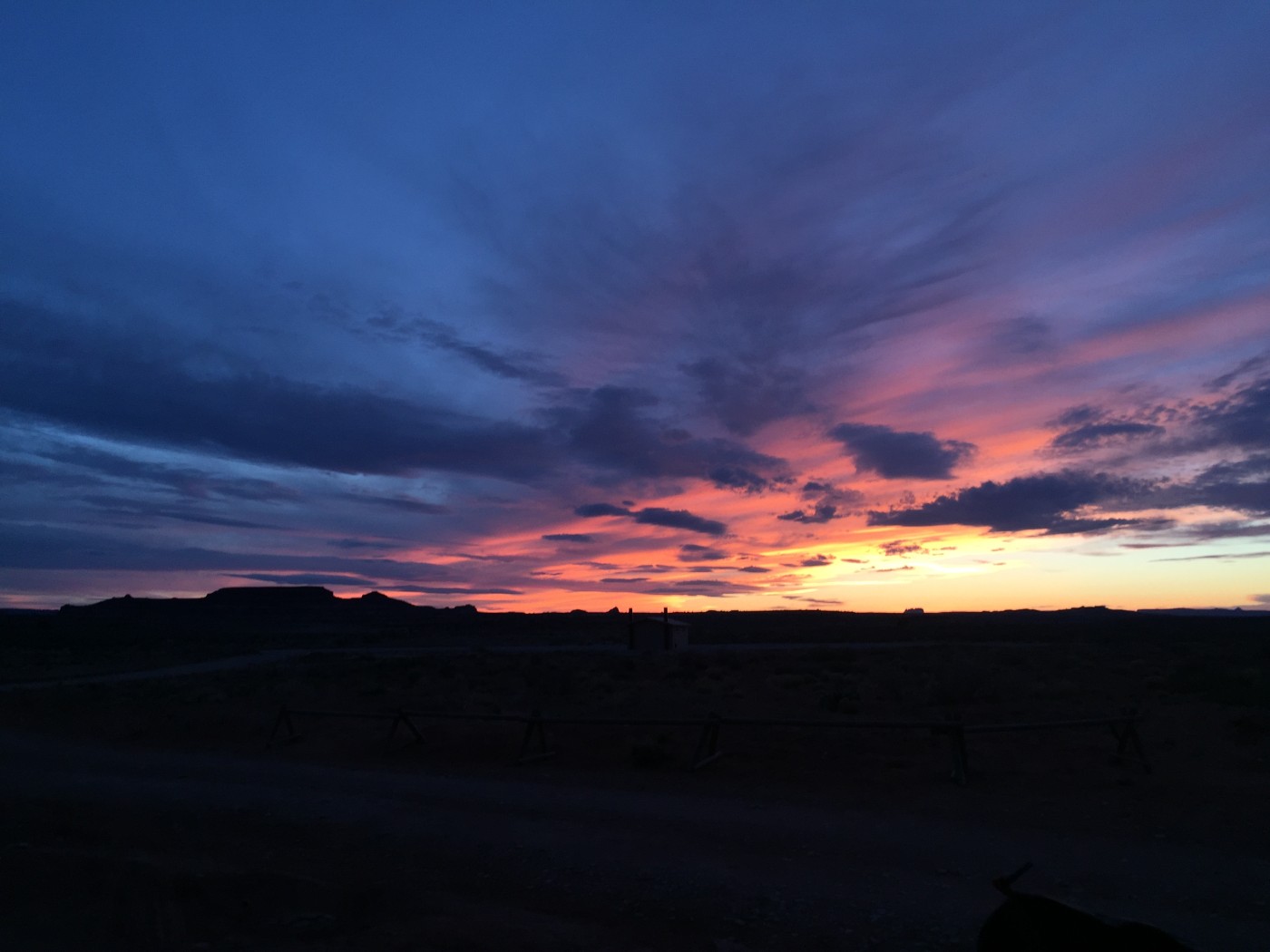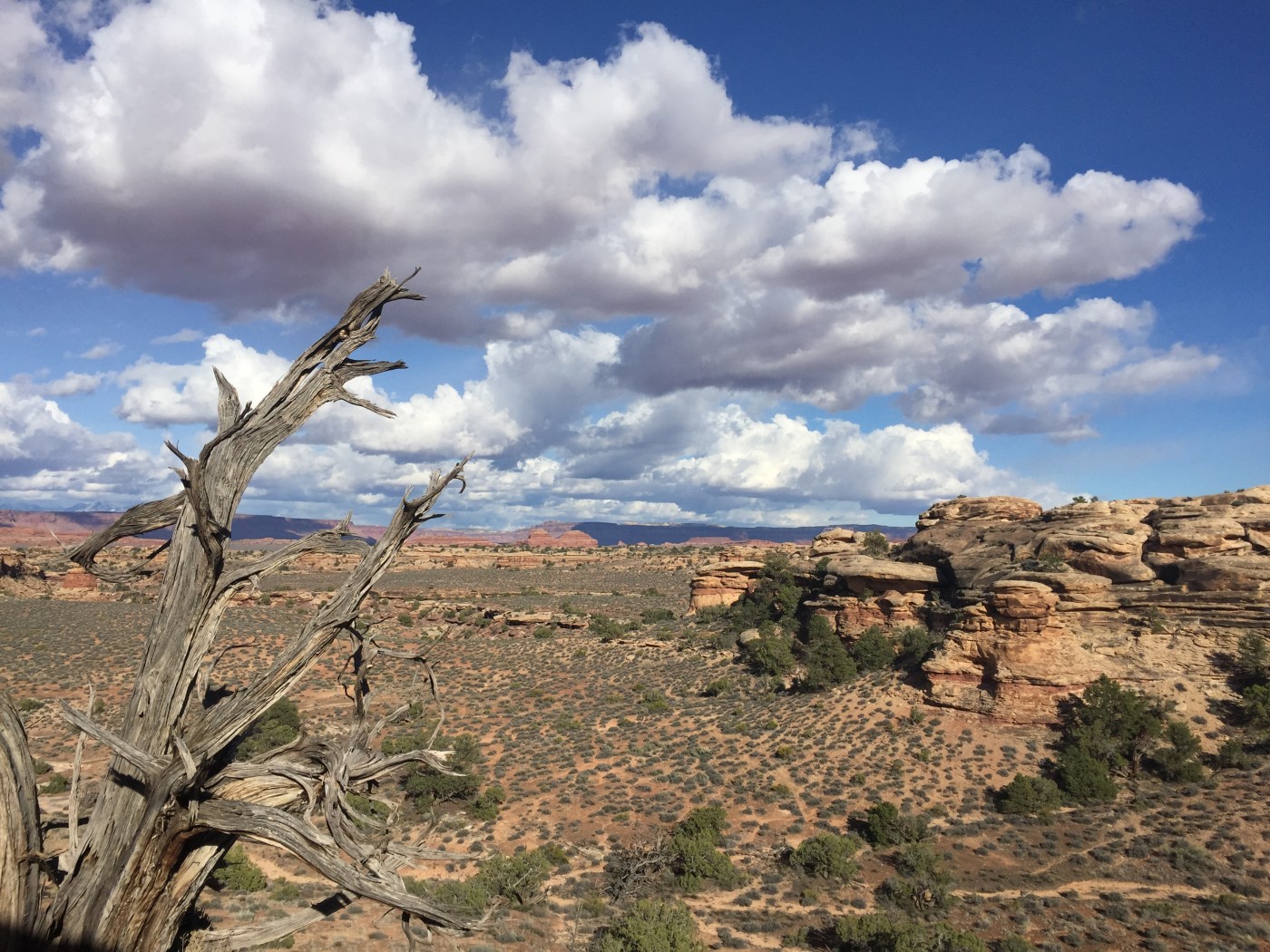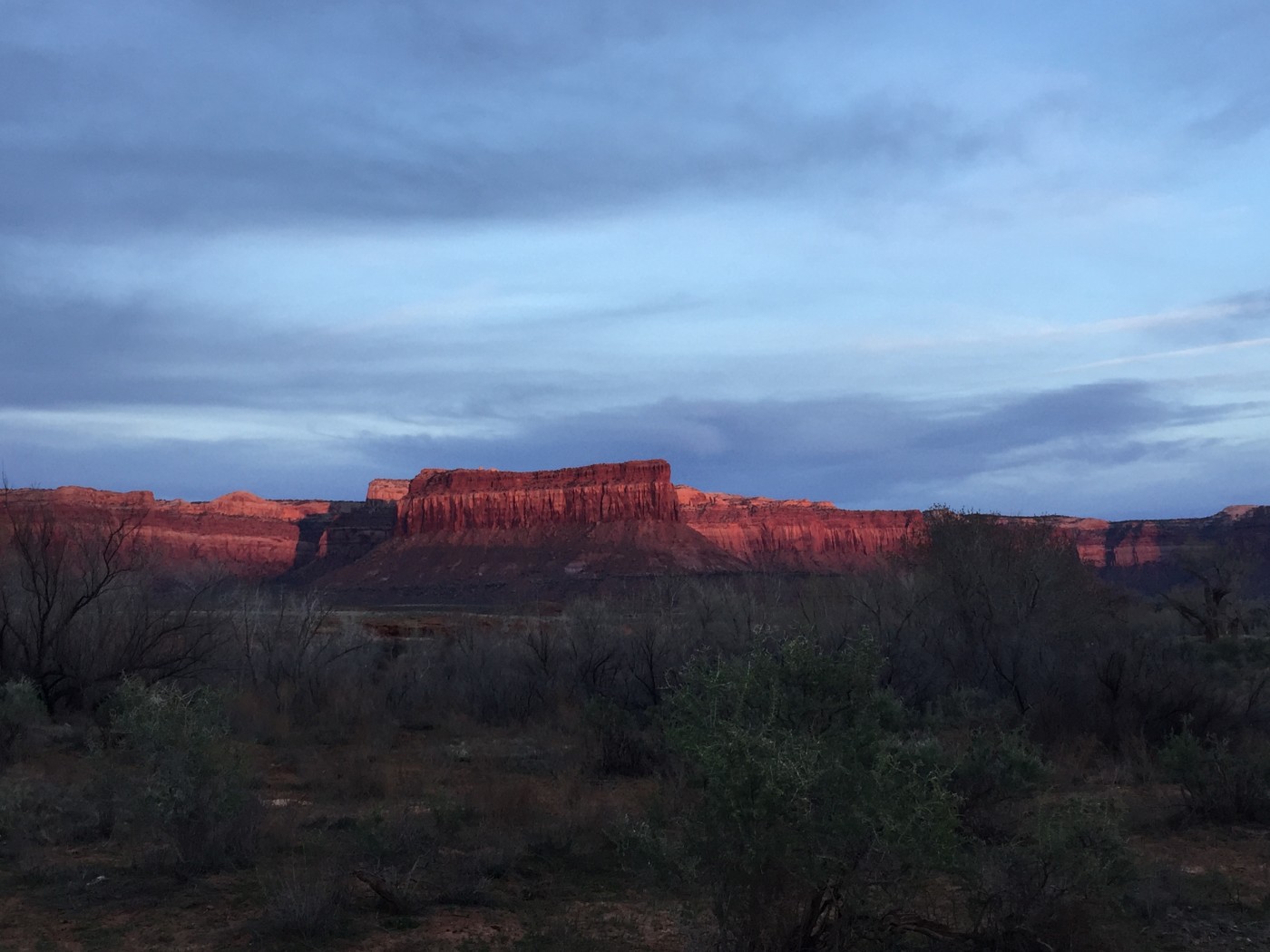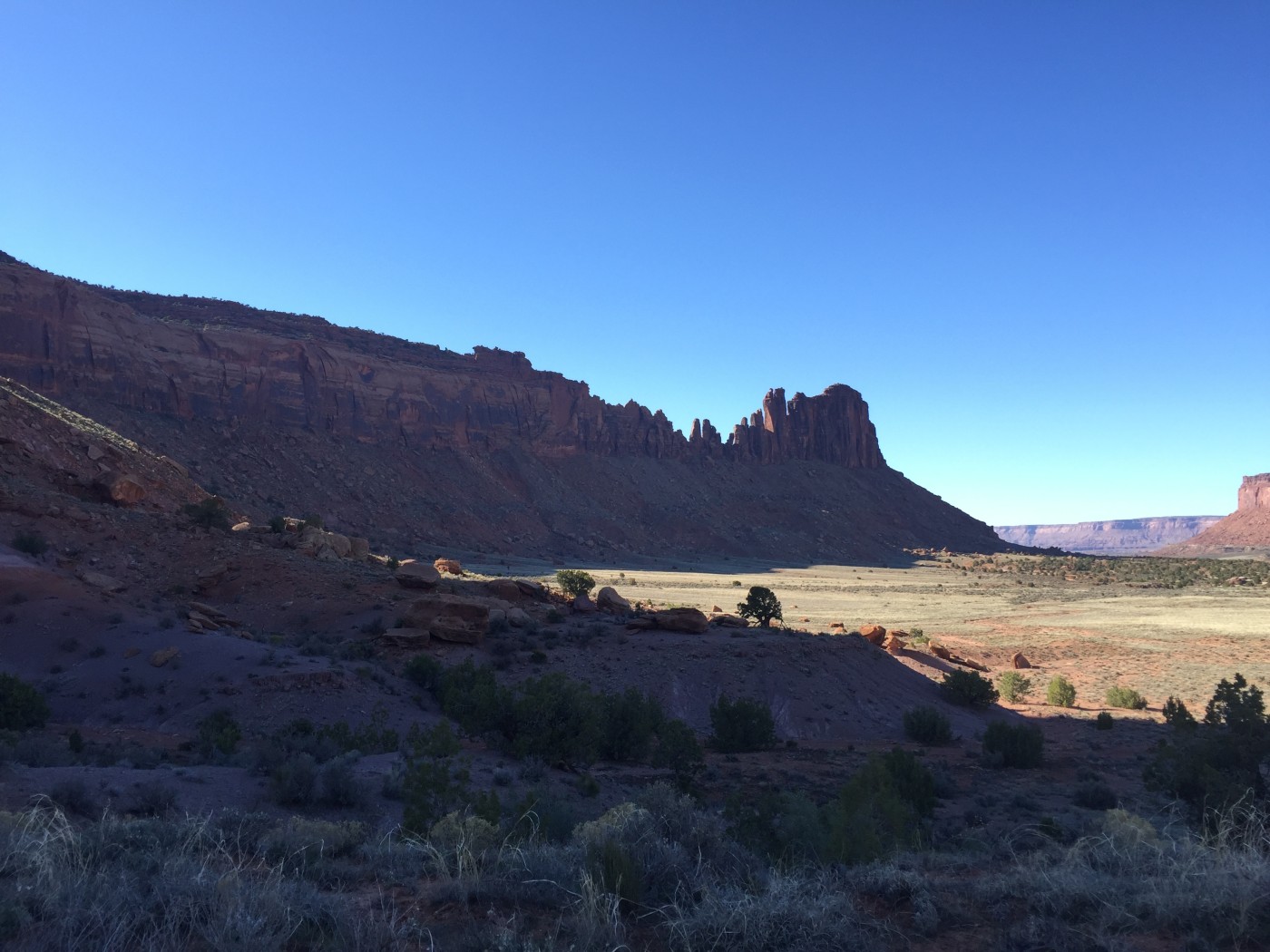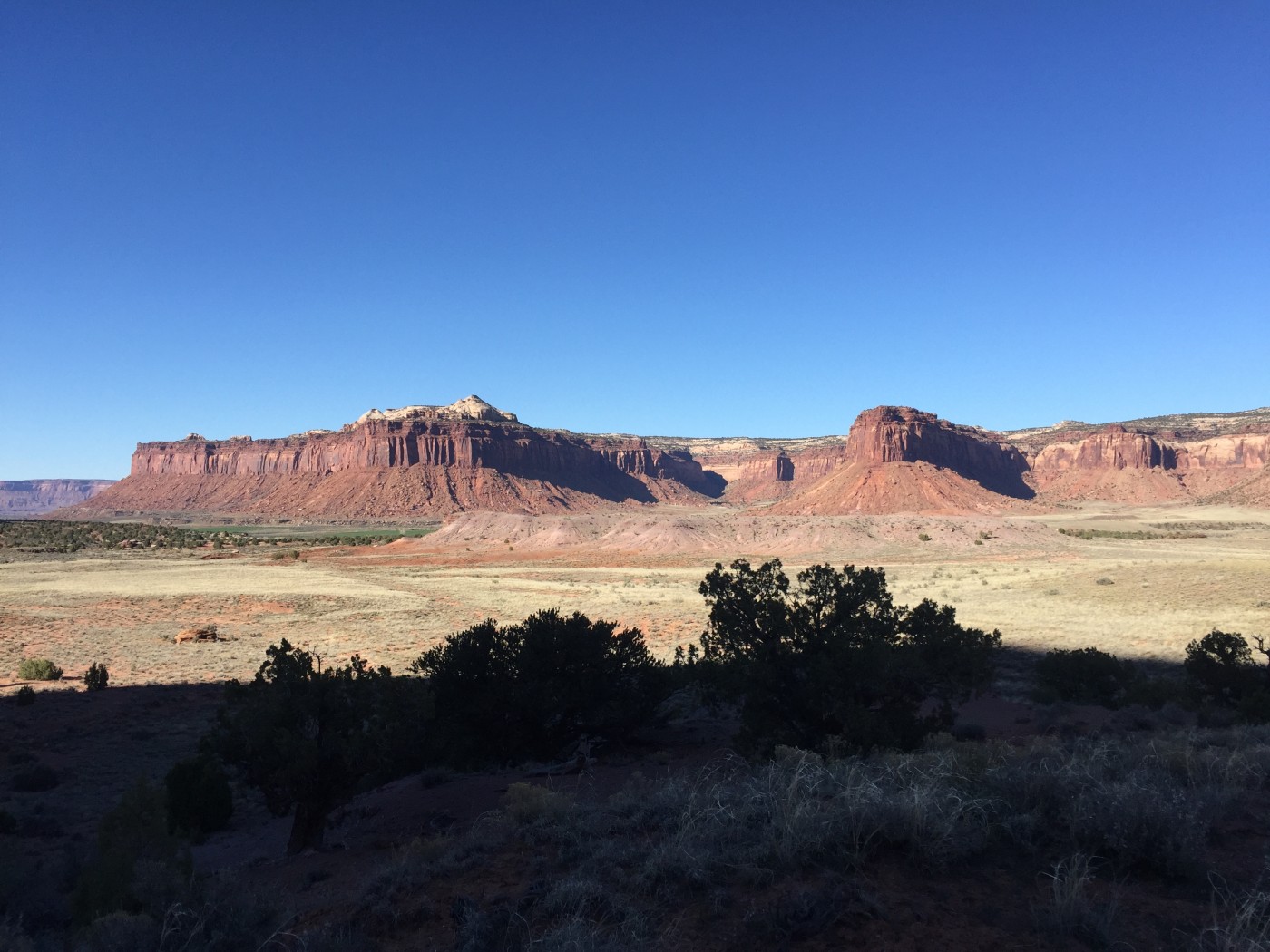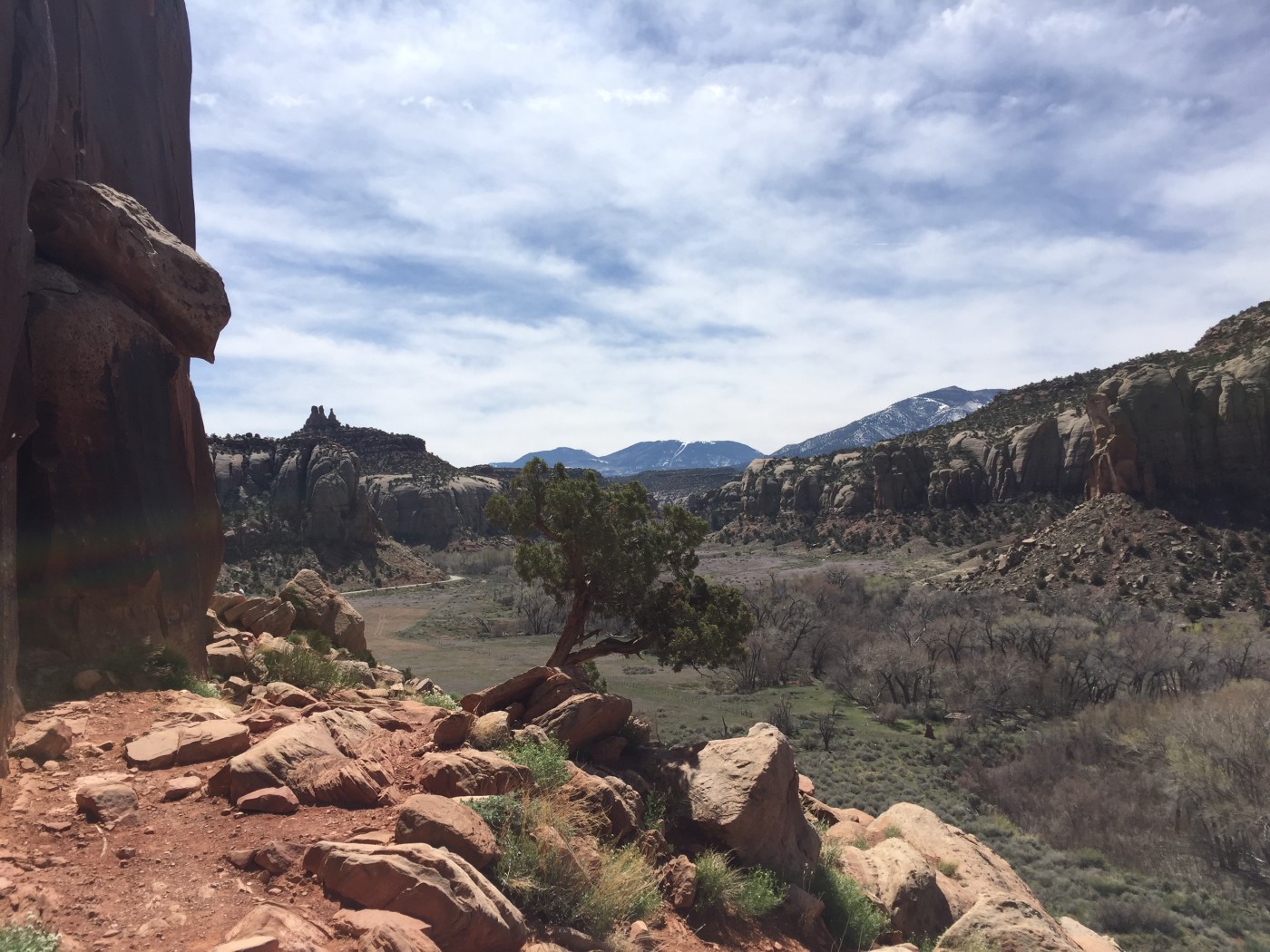 And unless you go out of your way to avoid the other climbers, it's nearly impossible to not get caught up in the general feeling of stoke in the atmosphere. I certainly have my moments of being self-conscious. I don't like to be the focus of attention and don't really like having an audience, especially when I'm trying something new, but everyone is so supportive here. It doesn't matter if it's your second day of crack climbing and you're flailing on a 5.9, or you're a seasoned veteran working on your latest 5.13 project. You'll find nothing but support from the other climbers. No judgement here. In just a few days we met people from Spain, Germany, Iran, Canada, England, and at least a half a dozen different states (Washington, Massachusettes, Wyoming, California, Michigan, Ohio). And everyone is just happy to be here and share in the overall experience. Even if that experience is a sufferfest.