The Conversion, Part 3: Decor and Comfort
Okay, we have the van. The big pieces are all built. Now it's time to make this plywood filled box feel like a comfortable home instead of a work van. There isn't a whole lot of room for ornaments or knick knacks, so I want to make good use of what little space we have.
After a lot of debate and some trial and error, we finally landed on a color scheme that we both could live with. I found a tutorial online and decided to experiment with painting a mountain range mural on the big wall. Thank you, Pinterest!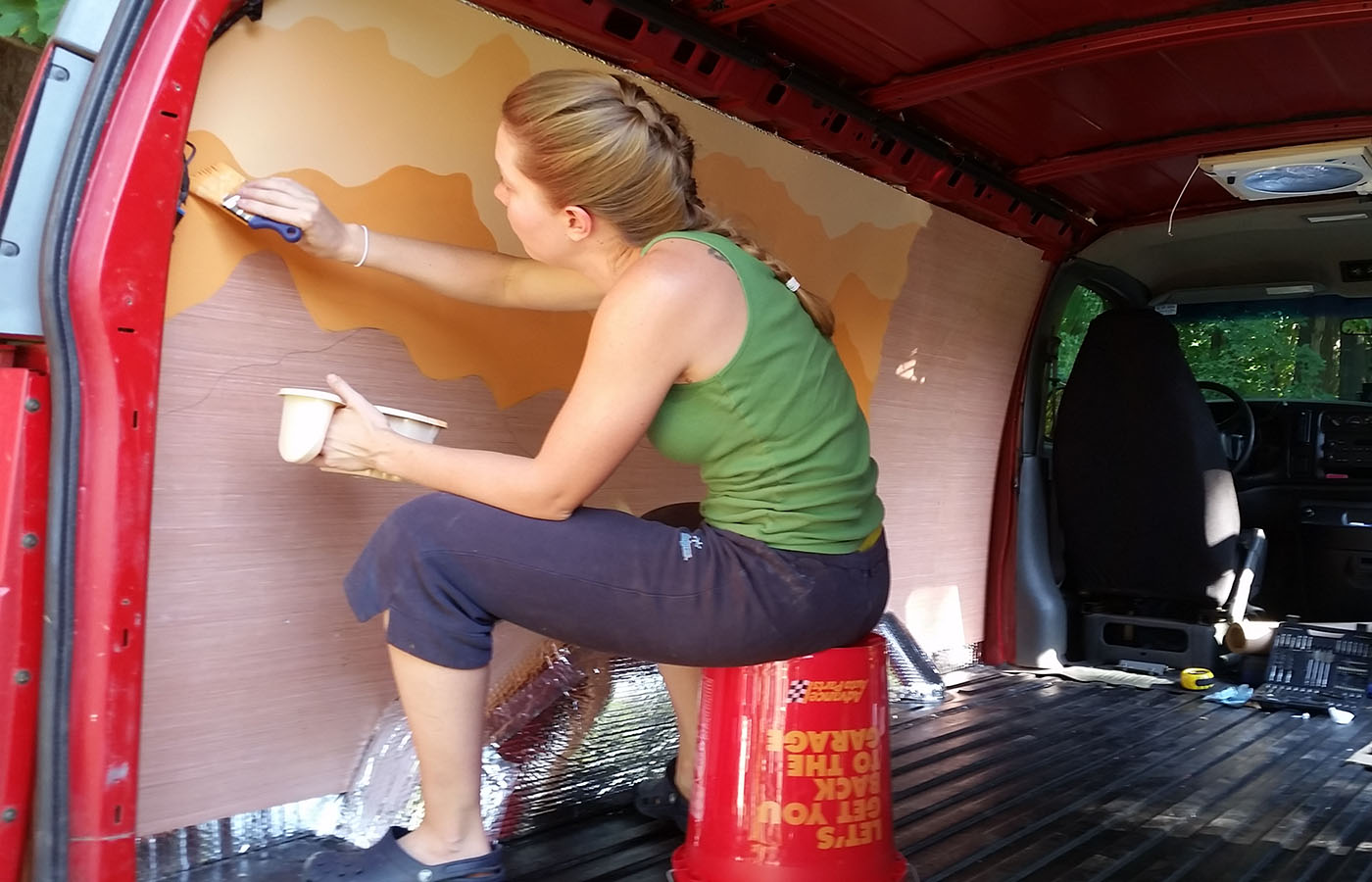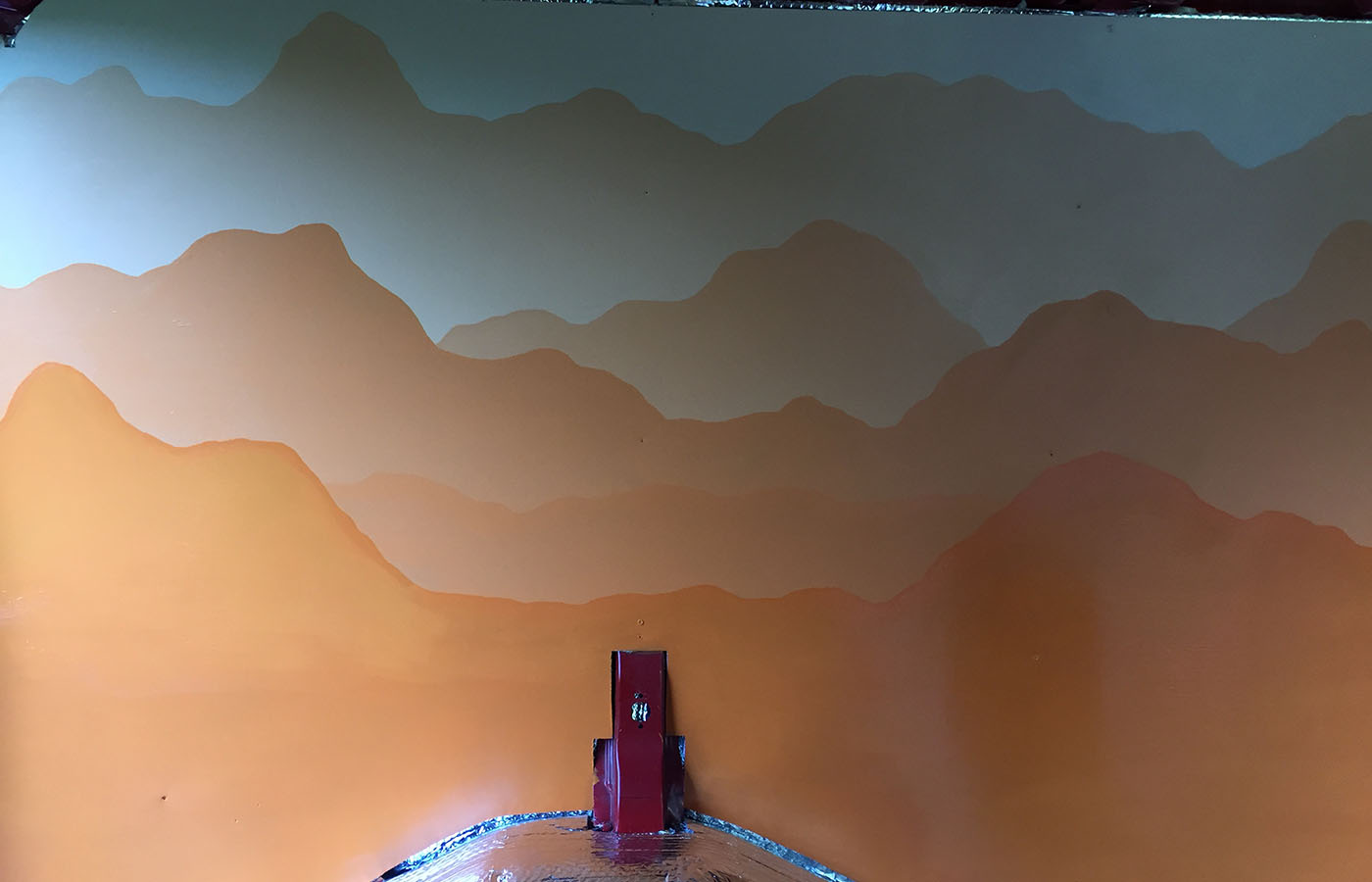 We topped the bed frame off with a 5" memory foam mattress, cut to fold up into a couch. Of course, in such a small living space, making the bed every morning will no longer be optional. Bedding will be hidden away in a pillow sham during the day. Hopefully this will keep it relatively free from dog hair.

Window coverings are key for privacy, temperature control, and overall stealthiness. In addition to getting the windows tinted, I picked up some inexpensive black-out curtains and cut them to fit. There is a large divider curtain that can cover the full width of the van directly behind the front seats. Smaller curtains to cover the four windows in the back of the van are held up with magnets, so they're easy to hang or remove, and have a tight fit to keep light from escaping when we're hanging out inside the van at night. We also have a reflectex layer for each window for when we need some added insulation.
The front passenger seat is mounted on a swivel so it can turn all the way around and face the back. It gives us more seating and really makes the living space feel bigger. Mark mounted an awning track on the roof of the van and we picked up a big tarp and a couple of telescoping poles, so we can set up an awning to extend our living space even more.
It's really starting to feel cozy now!