We finally made some definitive plans. Mark bought his youngest brother, Chapman, a plane ticket to come out to see us in California. So even though I probably could have stayed in Wild Iris for another week or two, we're headed for the Golden State. First stop: Lake Tahoe.
We gave ourselves a couple of days to explore and get the lay of the land before Chapman arrived. South Lake Tahoe is definitely a full on tourist town, but even on the busy weekends it wasn't completely overwhelming. Maybe because the whole town is tucked away in the trees, it still feels like you can escape the crowds.
I had no idea there was so much bouldering here. There are rocks everywhere! There are five volumes of bouldering guide books just for the area surrounding the lake! We picked up the two covering the South Lake and still felt a little overwhelmed on where to start. The one downside to the sheer volume of bouldering in the area is that with so many options, many of the problems and areas don't get a lot of traffic so they need repeat cleaning in order to be climbable. Zephyr Boulders, Mecca, the Secrets, PCT Boulders. We explored, climbed, did our best to not completely shred our fingers on the sharp granite, and ended every day with a refreshing dip in the lake. I sent my first outside V3! It was technical with small, crimpy hand holds and no feet. If I can build up the strength in my hands, this is where I'm going to excel and maybe, finally, be better than Mark at something. He's always going to beat me in the burly, gymnastic routes and problems. But on the crimpy ones that you can't muscle your way through, I can get my fingers on much smaller holds than him. Nothing wrong with a little healthy competition, right?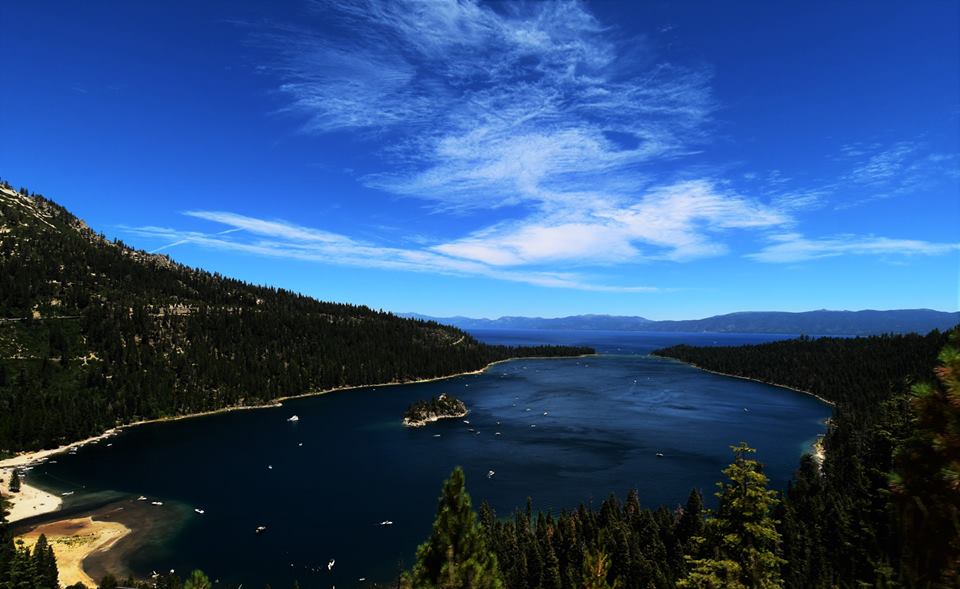 The Pacific Crest Trail intersects one of the main roads running into South Lake Tahoe, so it's common to see thru-hikers hitching into town to shower and resupply. We picked up anyone we saw and took them where they needed to go. Most of the hikers we met had been on the trail for about two months and anticipated another three to finish. It's always fun to talk to other adventurers and hear a little bit of their story. And it definitely reaffirmed that we have it pretty good living in this cozy van.
With roads intersecting the trail at a number of places, there are easy ways to day hike small sections. A popular one is Carson Pass to Echo Summit, just under 13 miles. One day I dropped Mark off at one end and met him at the other. He ran it in about two and a half hours. And a few days later he dropped Chapman and me off so we could hike the same stretch. It took us a few hours longer to finish. Craggy cliffs, rolling fields of wildflowers, deep blue lakes, and tall trees. It was beautiful. I know the whole PCT isn't all as picturesque as those few miles, but hiking it made me want to do the whole thing. All 2,650 miles from Mexico to Canada. I know, I know. Finish one big adventure before I start dreaming about the next. But it's on my list now. Pacific Crest Trail. Appalachian Trail. Maybe even the Continental Divide Trail, too.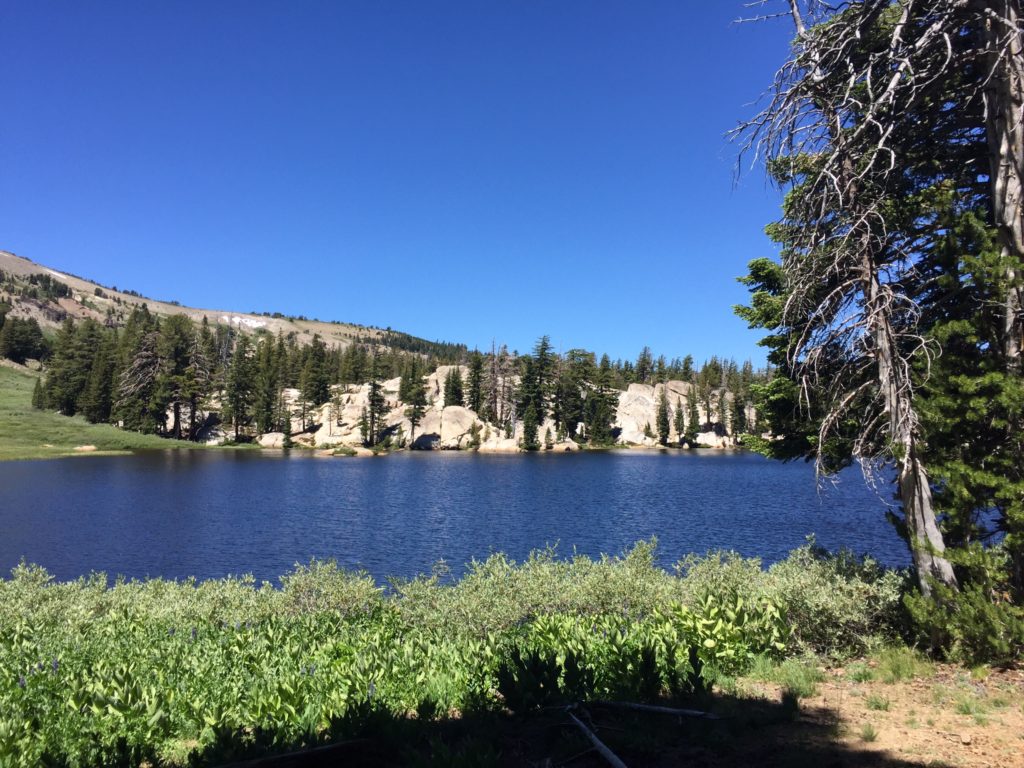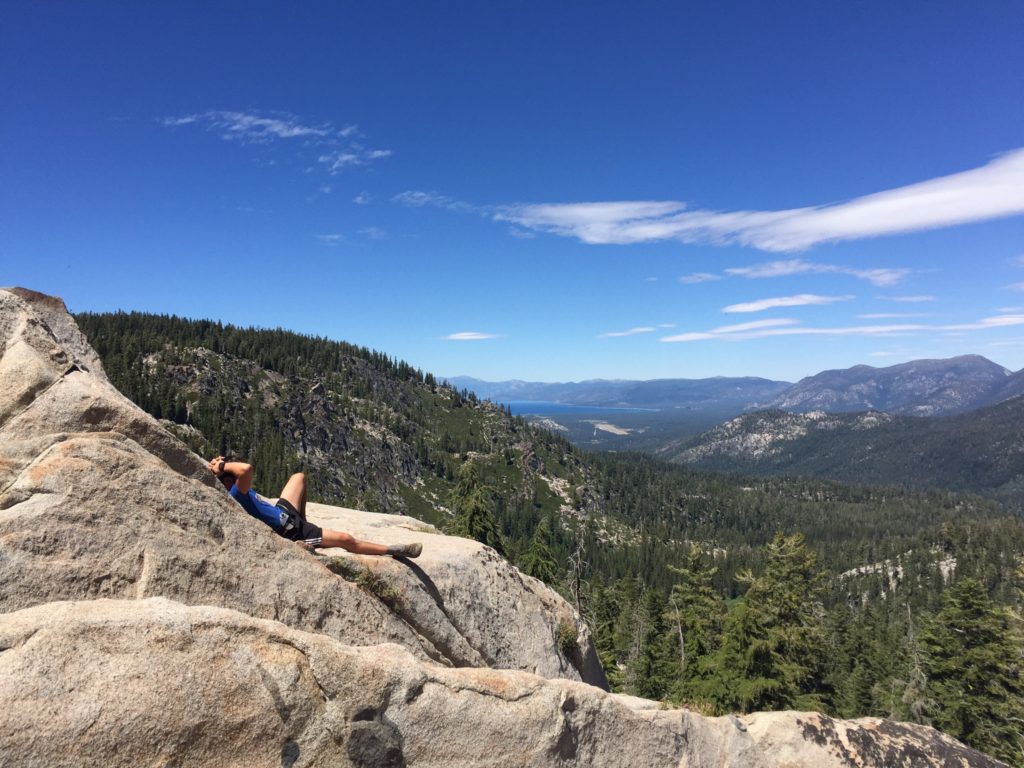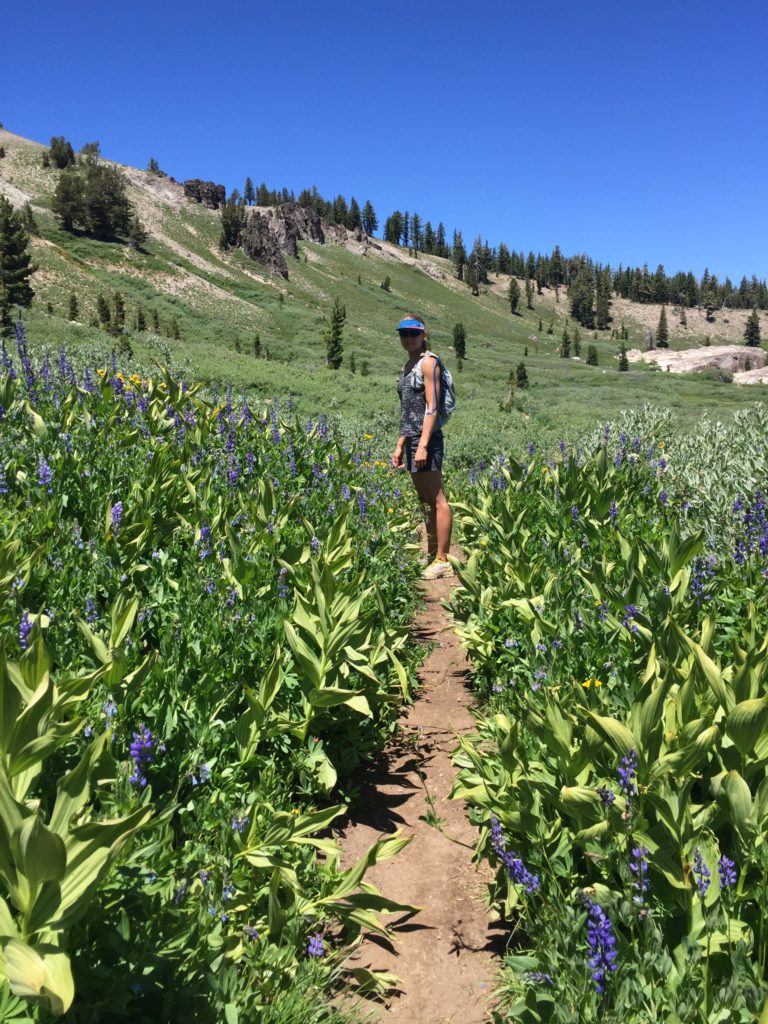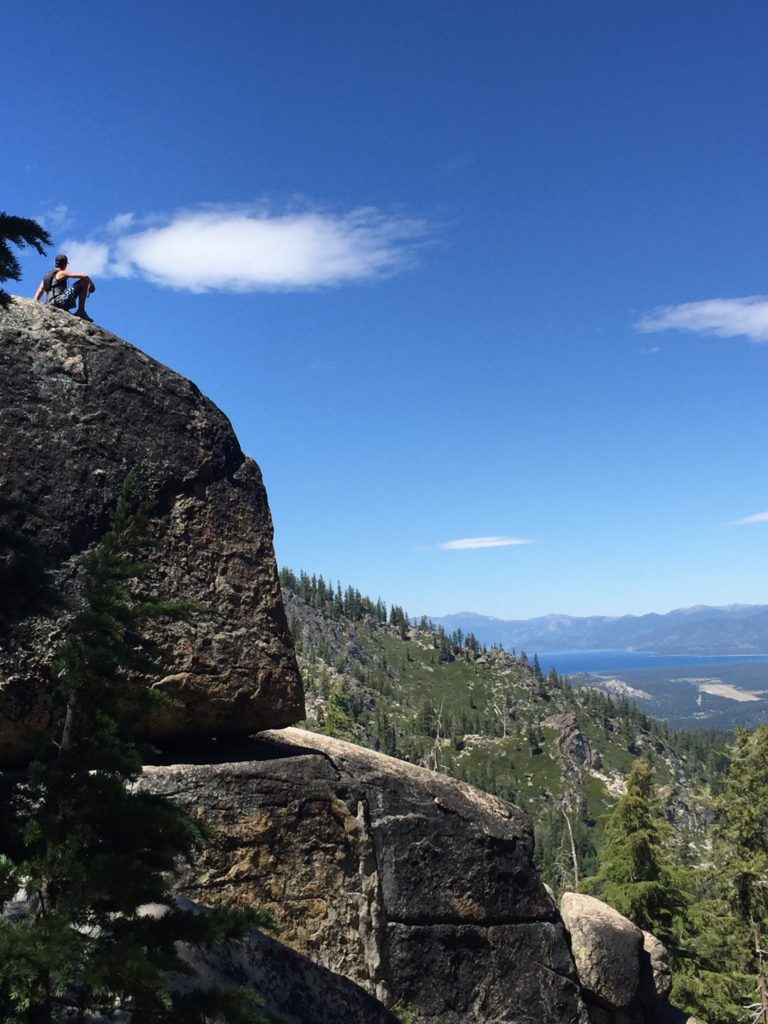 We wanted to show Chapman as much of California as we could while he was here, so we headed down to Yosemite to be tourists for a few days. Most people think of the Valley when they think of Yosemite, but there's a lot more to the park than just that. In fact, on our first day, we only made it half way through the park. We drove in through Tuolomne Meadows and got to see the rolling granite domes of the high country. I think it was torture for Mark to see people climbing and not get to do it himself. Not this time, at least. Climbing will happen on our next visit.
On day two we got up early and headed for Yosemite Valley. Apparently not early enough to beat the crowds, though. That's pretty much impossible during the summer. The Valley is a small city in and of itself. It has a post office, hospital, courthouse, and even a jail. And people. Thousands of people. I get it. Yosemite is iconic, and everyone should get a chance to see it. But looking at Half Dome from bumper to bumper traffic, you kind of lose some of the magic. So we got out of the car and went for a hike to try and recapture the wilderness experience.
First, out to Mirror Lake at the base of Half Dome. I've seen dozens of pictures, but they just don't compare to seeing it in person.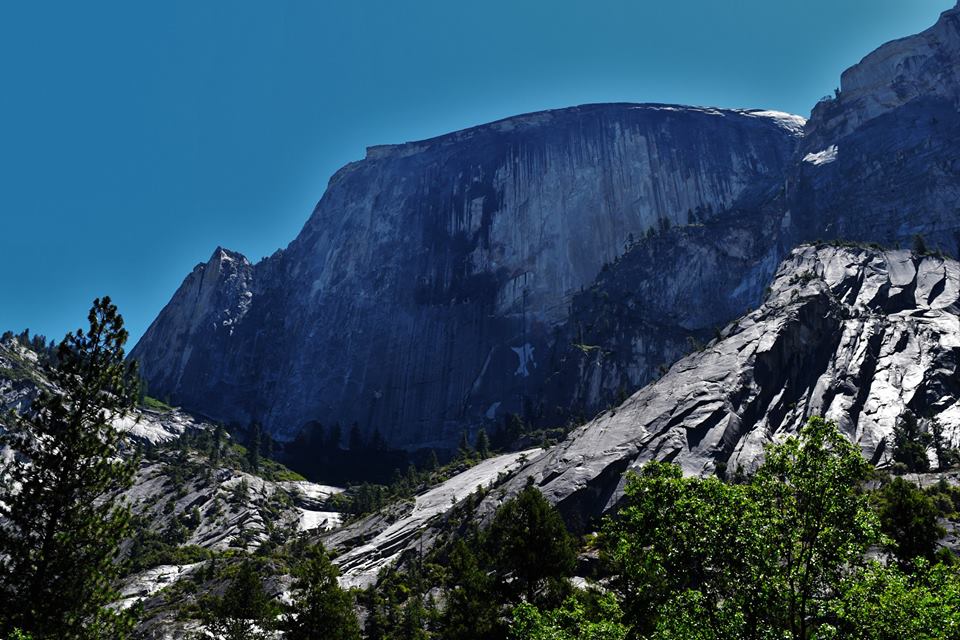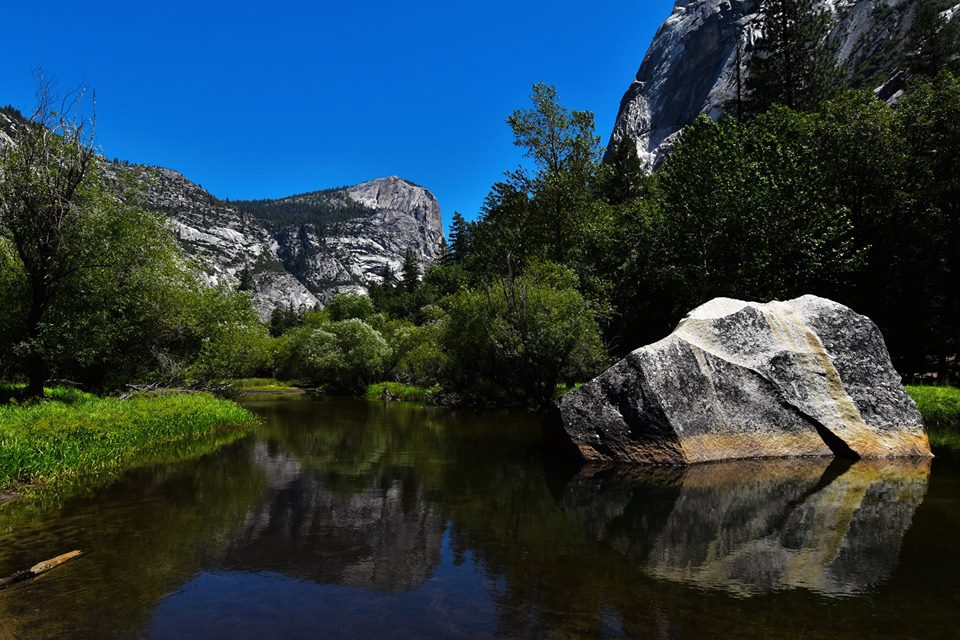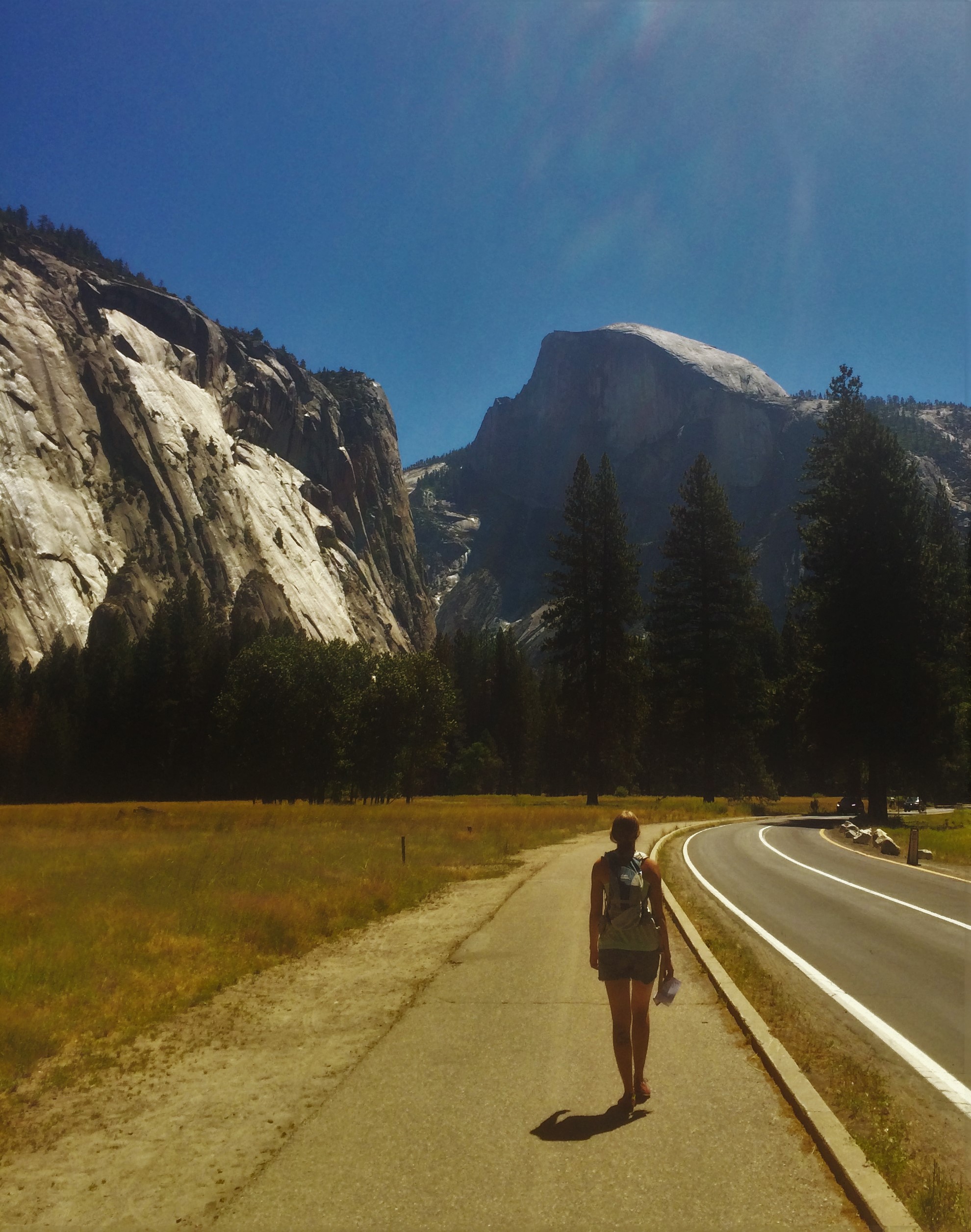 Then, we hiked out to El Cap. Mark said that the only think he wanted to do on this visit was stand at the base of the Nose. Even though we didn't do any climbing (unless you count the first pitch scramble that Mark did), this was one of the highlights of the whole trip so far. While there's no doubt that anyone who sees it will appreciate the beauty and sheer magnitude of it, I think we climbers see and feel something different here than the rest of the visitors. The history of climbing was written on these walls. And to this day it's where climbers are pushing the limits and setting new standards. So even though I personally have never done a big wall climb, when I stand at the base of El Cap and put my hands on the wall, I can't help but feel a connection to all of those other climbers and to everything they've done. It's humbling and inspiring and a little terrifying, all at once.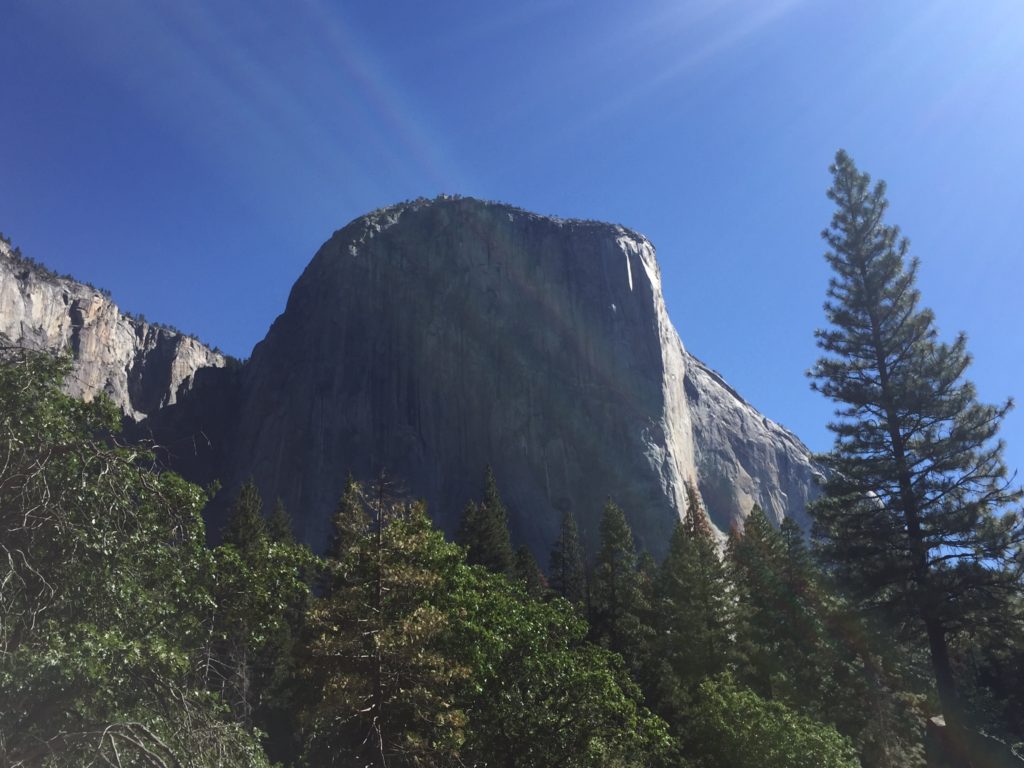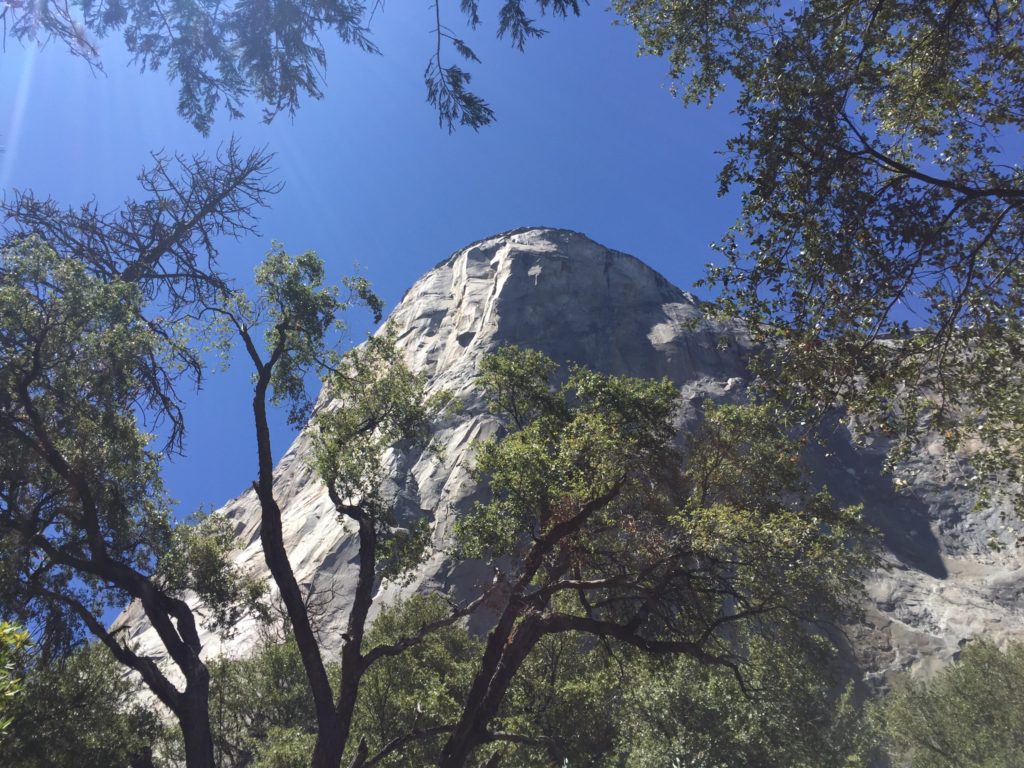 I never really had the urge to big wall climb before this. I've been content staying within a few hundred feet of the ground. But as a climber, I think it's almost impossible to see El Cap in person and not want to climb it. Maybe not on this trip, but definitely someday I'll check the Nose off of my ticklist.