It seems like we've been running away from the rain and cold weather for so long. Now all of a sudden summer is here with a vengeance. After our week of visiting with friends we decided to head back to Wyoming to check out Ten Sleep, another sport climbing hot spot.
We lucked out and found what is probably the best free campsite in the canyon. It's shady, private, and right next to the creek so we have a place to cool off. Climbing in hot weather is all about chasing the shade. And in Ten Sleep, that often means waiting around until late afternoon to even head up to the cliff. Mornings were filled with reading, slacklining, exploring the banks up and down the creek, and band practice. My parents sent me some money for my birthday and instead of doing something practical like spending it on gas or food, I splurged and bought a ukulele. And Mark has his guitar, so we figured that if we get good enough we could always start busking to make some extra cash.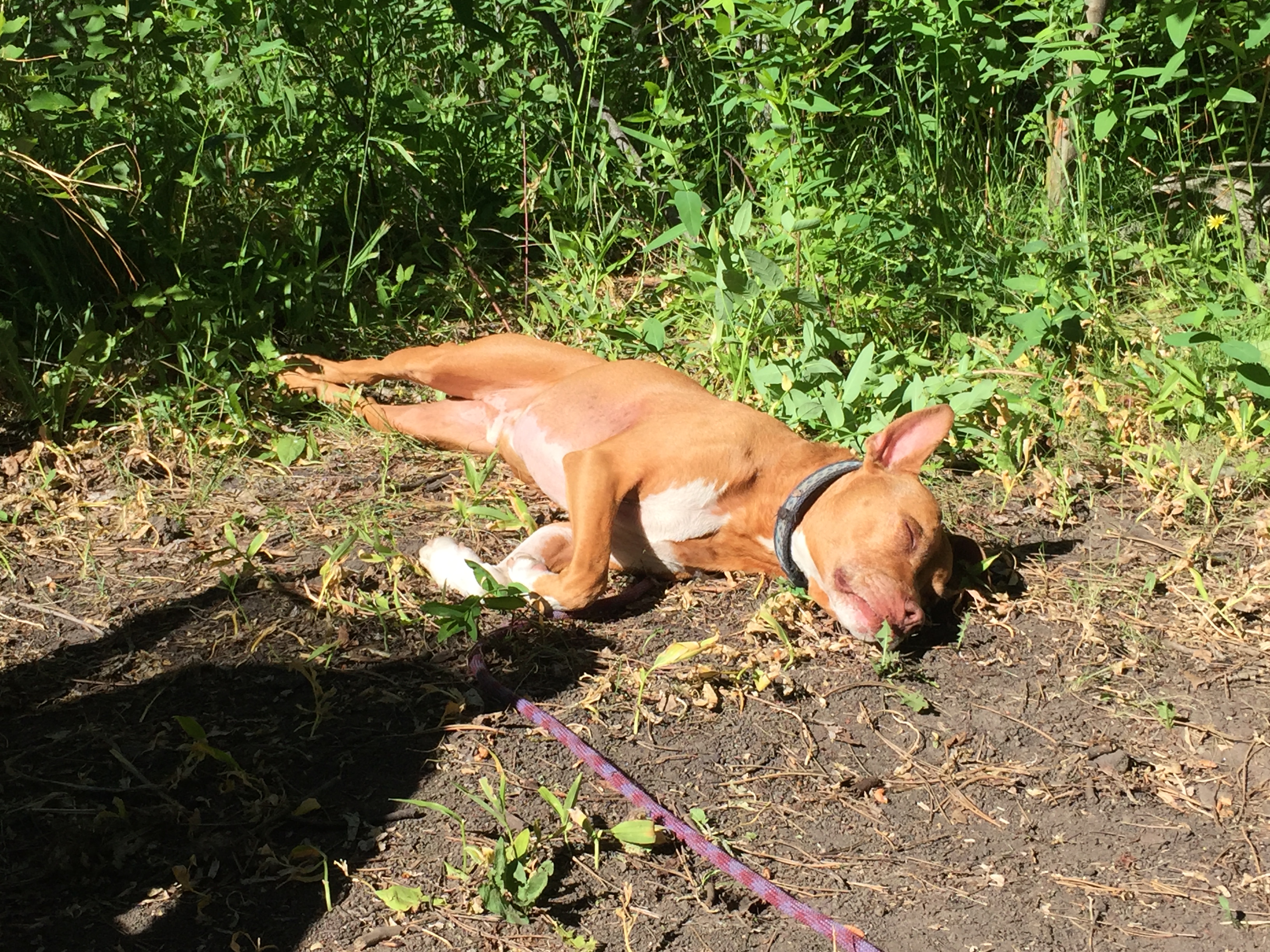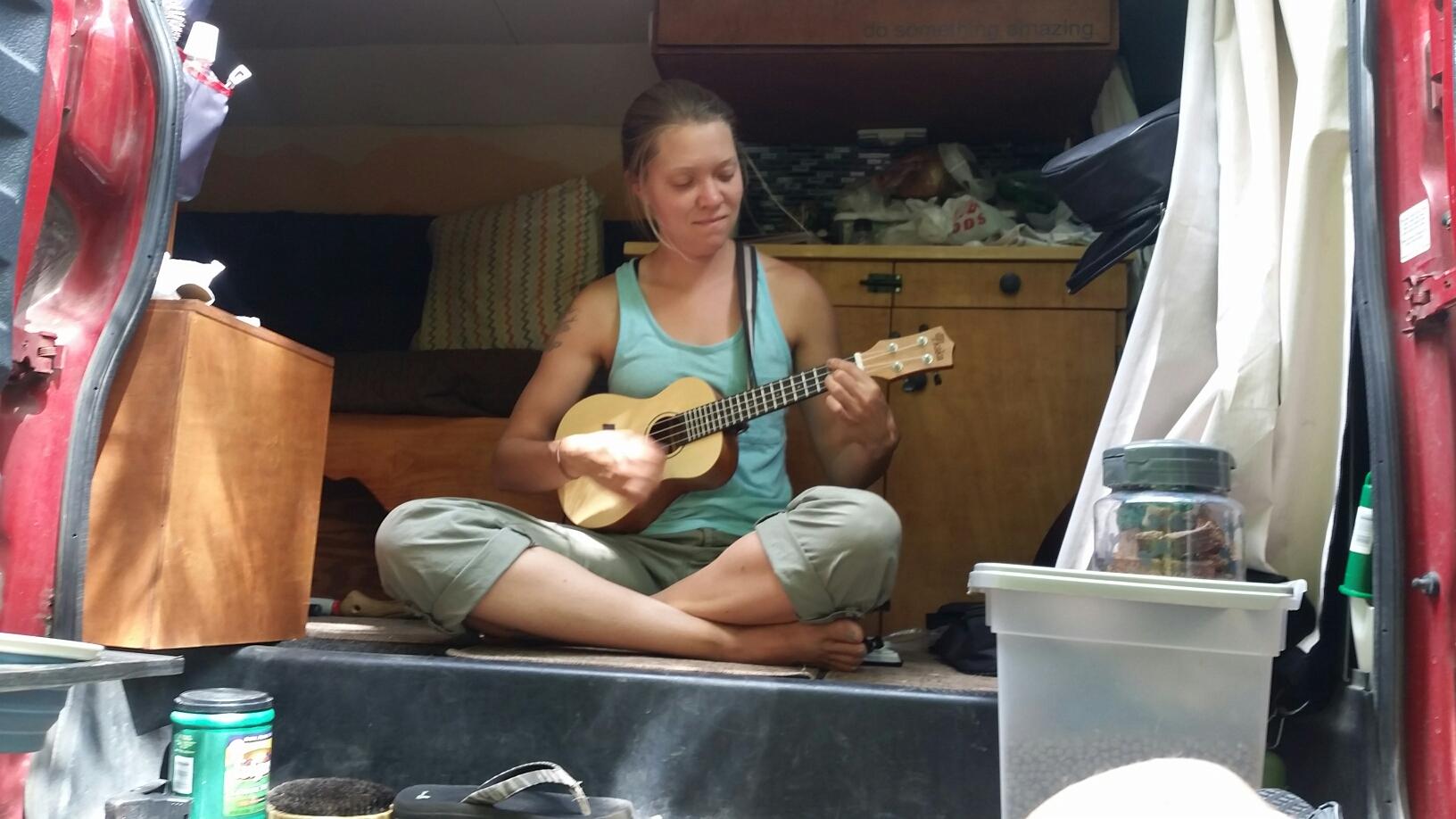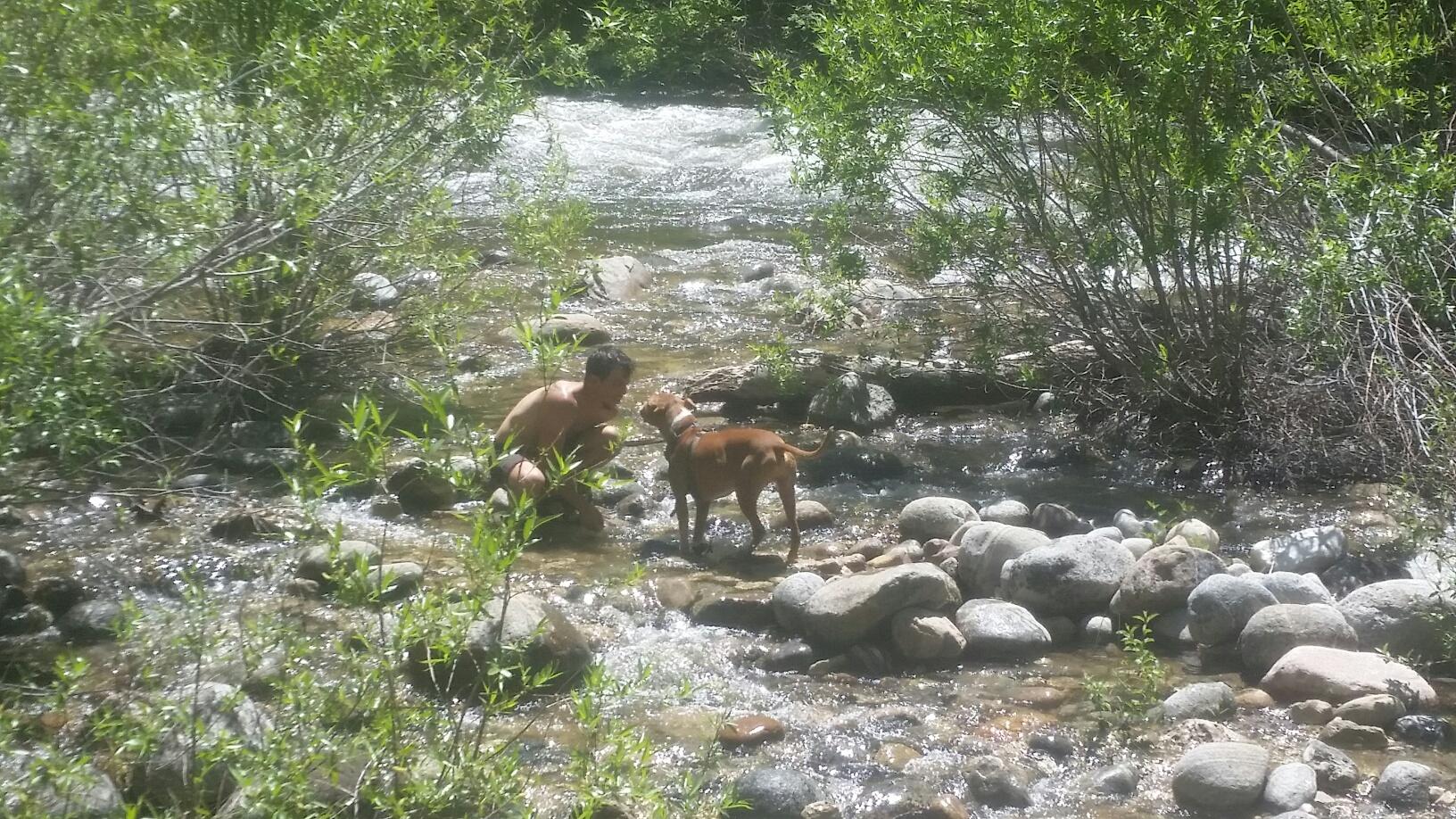 When you drive up the canyon it's miles of stunning limestone cliffs on both sides. There's so much climbing here that even on the busy weekends when campsites and parking lots were all full, the cliffs themselves were still quiet because everyone was so spread out. We never shared a wall with more than one other party at any given time. The grades, at least in the 8 to 10 range, seemed a little softer than Lander, and everything is very well bolted, so it's great for a new leader like myself. I was able to lead my first 10b and even scrambled my way up a couple of 11s on toprope.
Of all the different walls we explored, my favorite place was Lake Point. It's the furthest wall into the canyon and a little higher altitude than the rest, so it was about 5 to 10 degrees cooler than most of Ten Sleep. The approach was one of the longer ones, but it was through the forest instead of the desert hillside. Rather than hiking up sandy, rocky trails surrounded by desert brush, we were hiking in the shade of tall trees along dirt trails covered with a blanket of pine needles. In fact, my favorite spots and our last few destinations have all been the ones tucked away in the woods. I could never be a desert rat. I need trees to feel whole.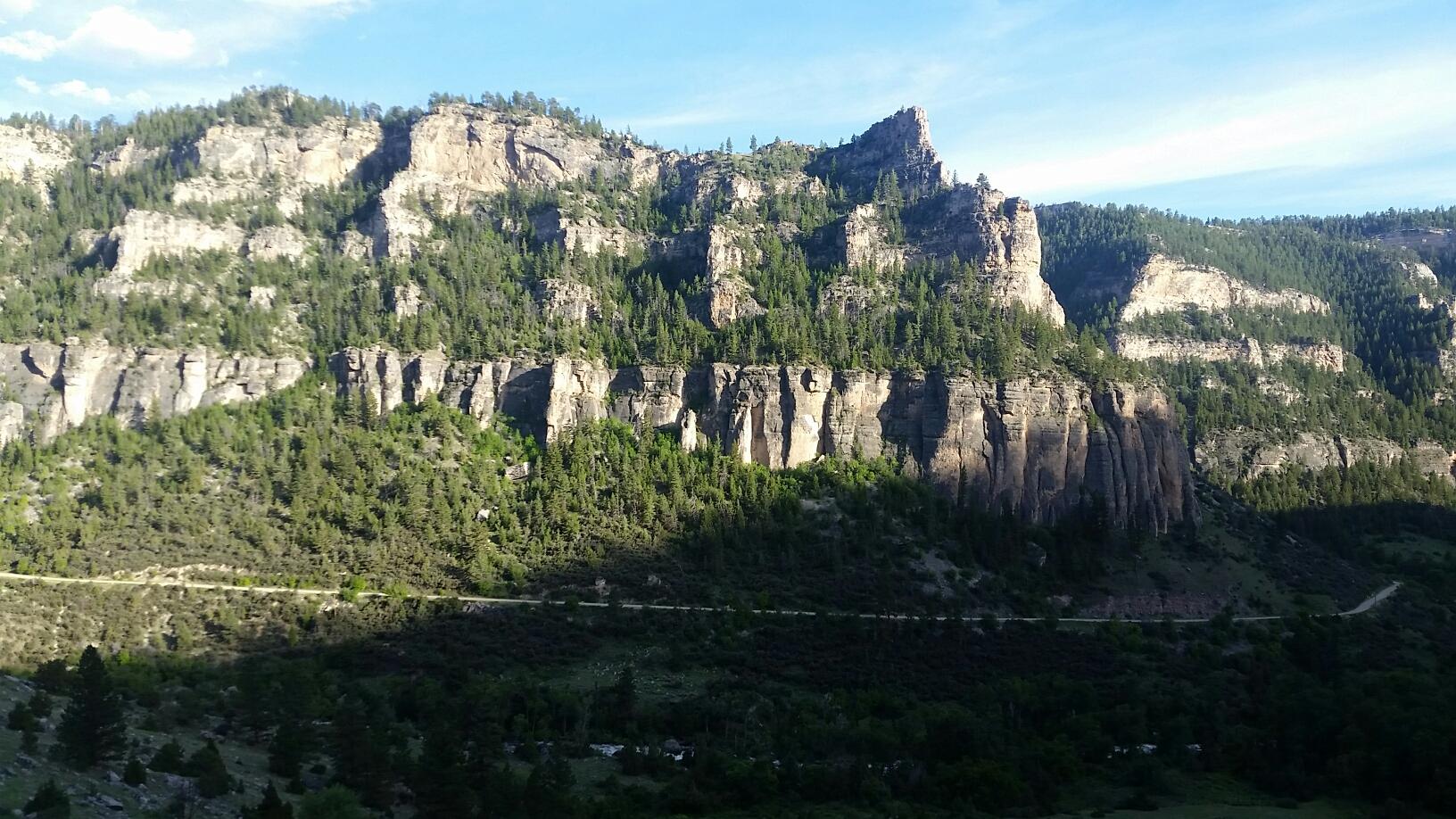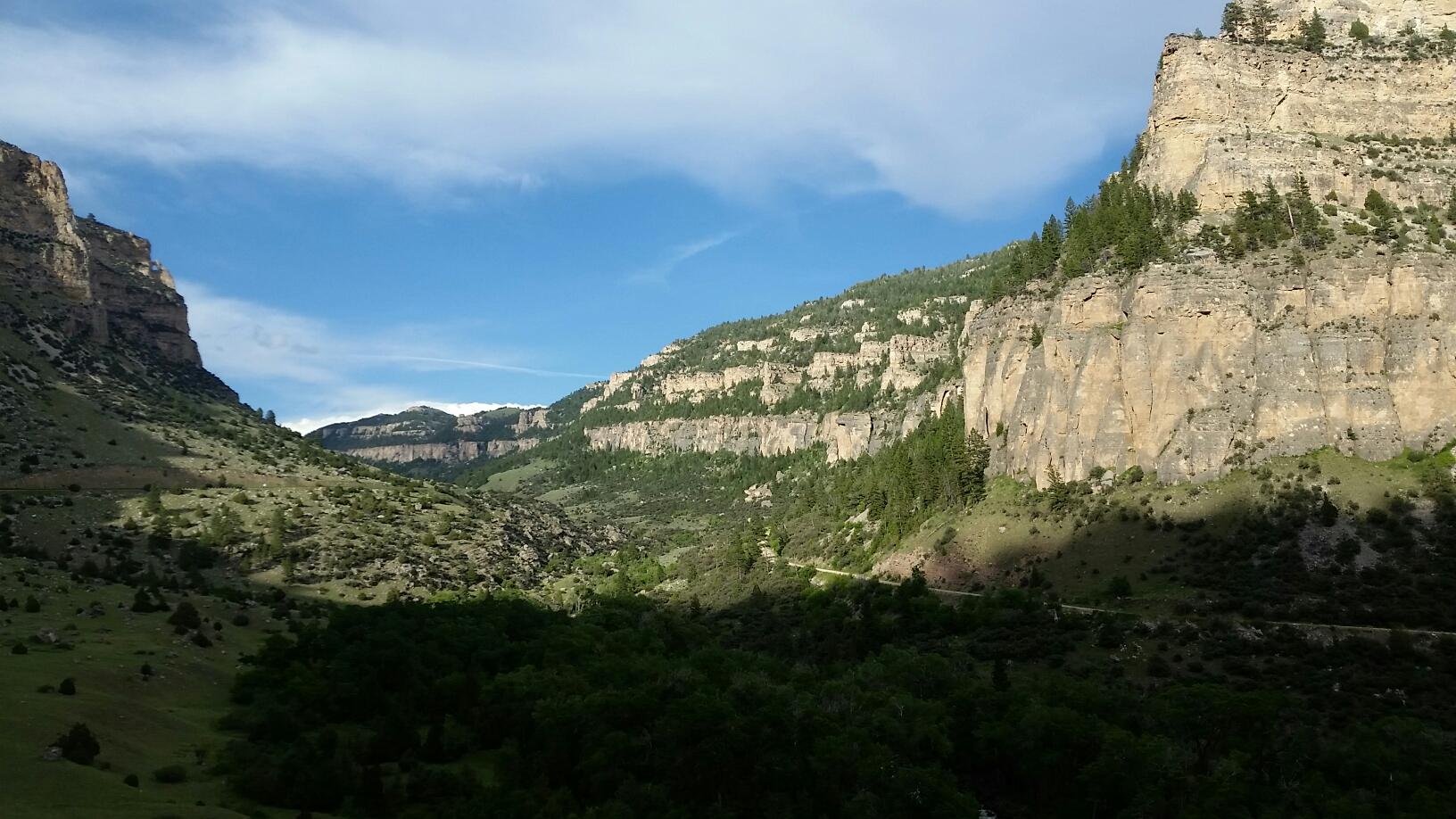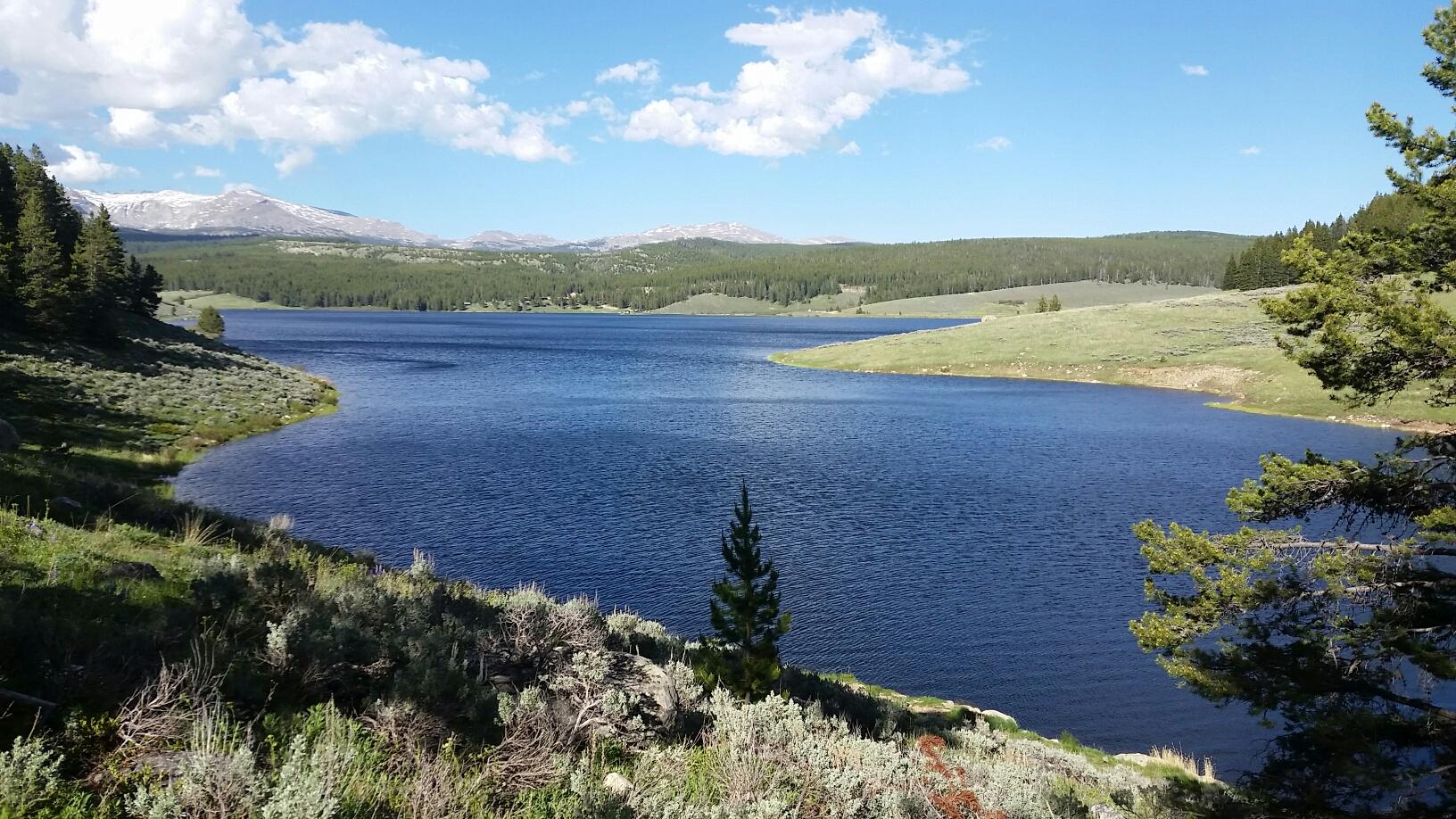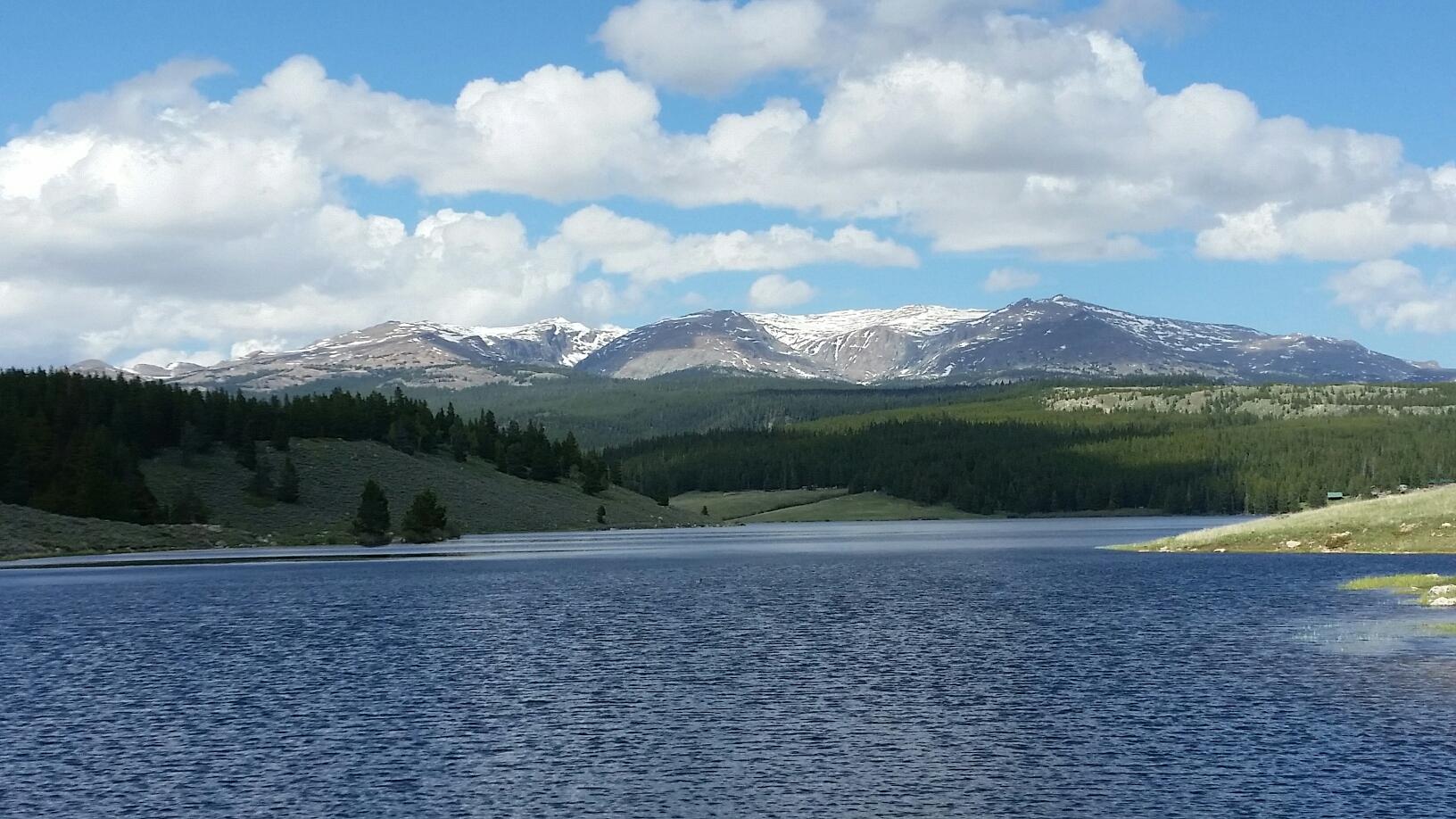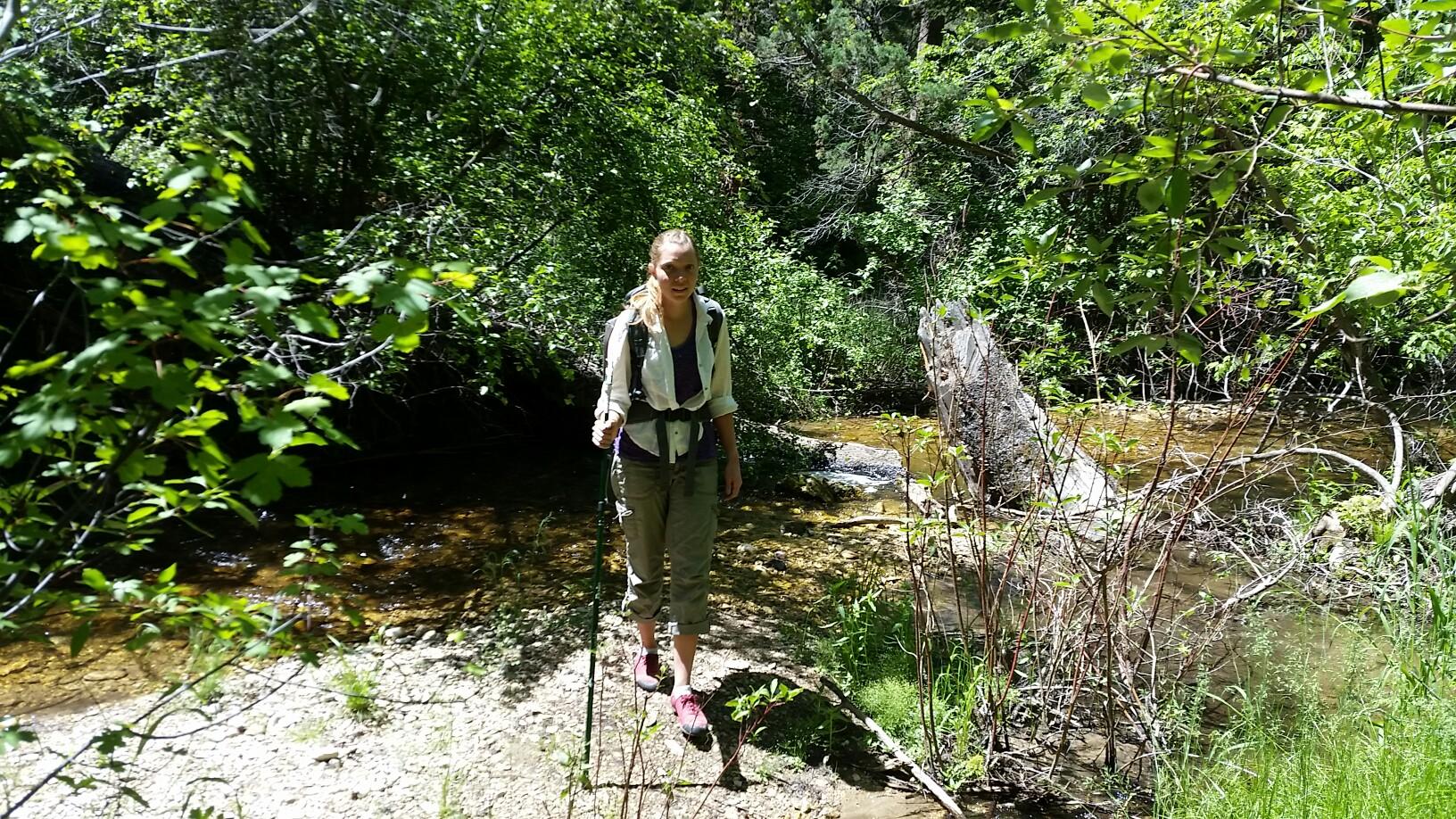 If you're on the road long enough, eventually you're going to start running into the same people at all these different climbing destinations. When we first pulled into town we stopped to ask another group what the deal was on the free camping and it just happened to be someone we had met three weeks earlier in Lander. (He had come over to our campsite to introduce himself and offer us some free cake that he had found in a dumpster. We politely declined.)
Fast forward a few days, we went into town for taco night at the brewery and recognized a van in the parking lot that we had seen both in City of Rocks and Lander. We got to talking with the owners and swapped van life and climbing stories with them for a while. Just like we had a nickname for them every time we saw their blue and gray van ("the Shimano van," for the big sticker on the back) they called us "the New Yawkers." Heavy on the accent, of course.
Then a few nights ago while hanging out back at camp, a pickup truck stopped in front of our site and out jumped the couple that had camped next to us for a few nights in Lander. They recognized Big Red and stopped to say hi.
It sure is a small world, even in such a big, wide open country.