I am not a city person. Sure, visiting occasionally can be fun, but I'm not one that thrives on the hustle and bustle of an urban area. After spending a week in Salt Lake City and Provo, I was ready to get out. Sleeping in Walmart parking lots for a week straight will take it's toll on you.
My mom commented that I'm going to become addicted to these big, expansive horizons that we keep posting pictures of. Well, it's already happening. My body craves wide open spaces. As we drove north out of Utah and into Idaho the towns got smaller, the green pastures got bigger, and I could feel my body relaxing, releasing tension I didn't even know I was holding on to. We made our way into southern Idaho to the City of Rocks National Reserve. The nearest town and home to the Reserve Visitor's Center is Almo, a one road town that lists all four of its businesses on the welcome signs at each end of town. Those businesses are a country store that makes the best sandwiches I have ever eaten, a pizza place, a steakhouse, and a "hot springs," which looked like just a concrete pool. On our way here we drove on a dirt road for about 30 miles and only passed two other cars. I don't know if I could ever settle down and live in a town quite this small—I think at least a bookstore might be a minimum requirement—but I can definitely understand the appeal of it. The air smells clean. The skies are big. I'm surrounded by trees and big rocks. I can breathe.
Now it's time to pull on some granite! The climbing is great. Mark has been itching for some good trad and multi-pitch climbing, and he got both here. There's a mixture of sport and trad, short routes to multi-pitch, even some cracks and offwidths, though most of the crack climbs turned out to be primarily face climbs. And just my luck, Mark is starting to love those dirty, burly offwidths. We got the guidebook and hit up all of the classics that we could. Most of the popular rocks are just minutes from parking, which makes for a really easy approach, but one day we made the longer hike out to Steinfell's Dome to climb the 500ft, 7 pitch route, Sinocranium. It was a sport route, so Mark didn't get to place gear and build anchors, but it was still a lot of fun. Six pitches of easy, calf-busting slab climbing with one tricky vertical pitch near the top. And the 360 degree view from the summit was breathtaking. Another favorite was Skyline, a 5.8 trad route on the Morning Glory Spire. This is one that people are usually lined up to climb on busy weekends.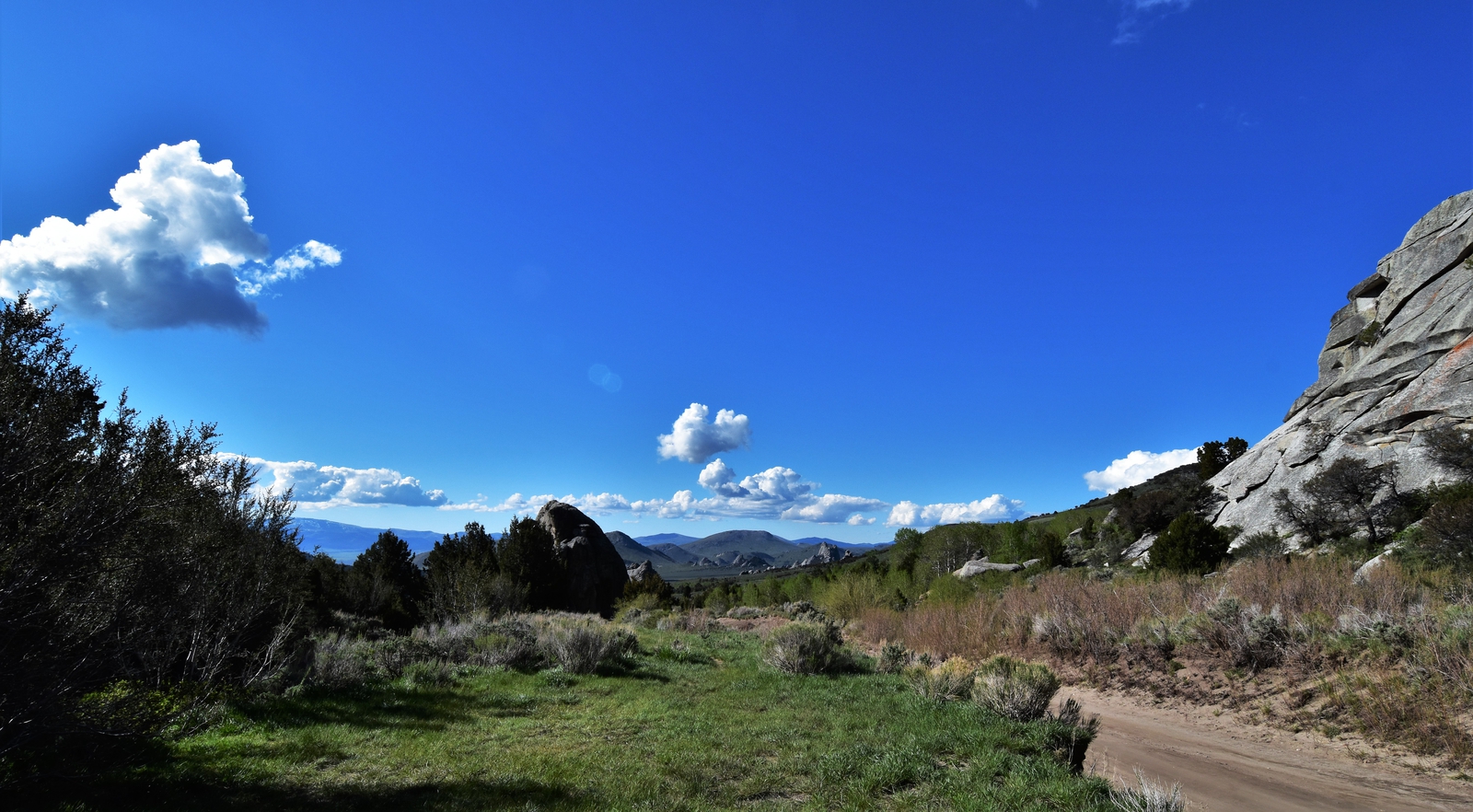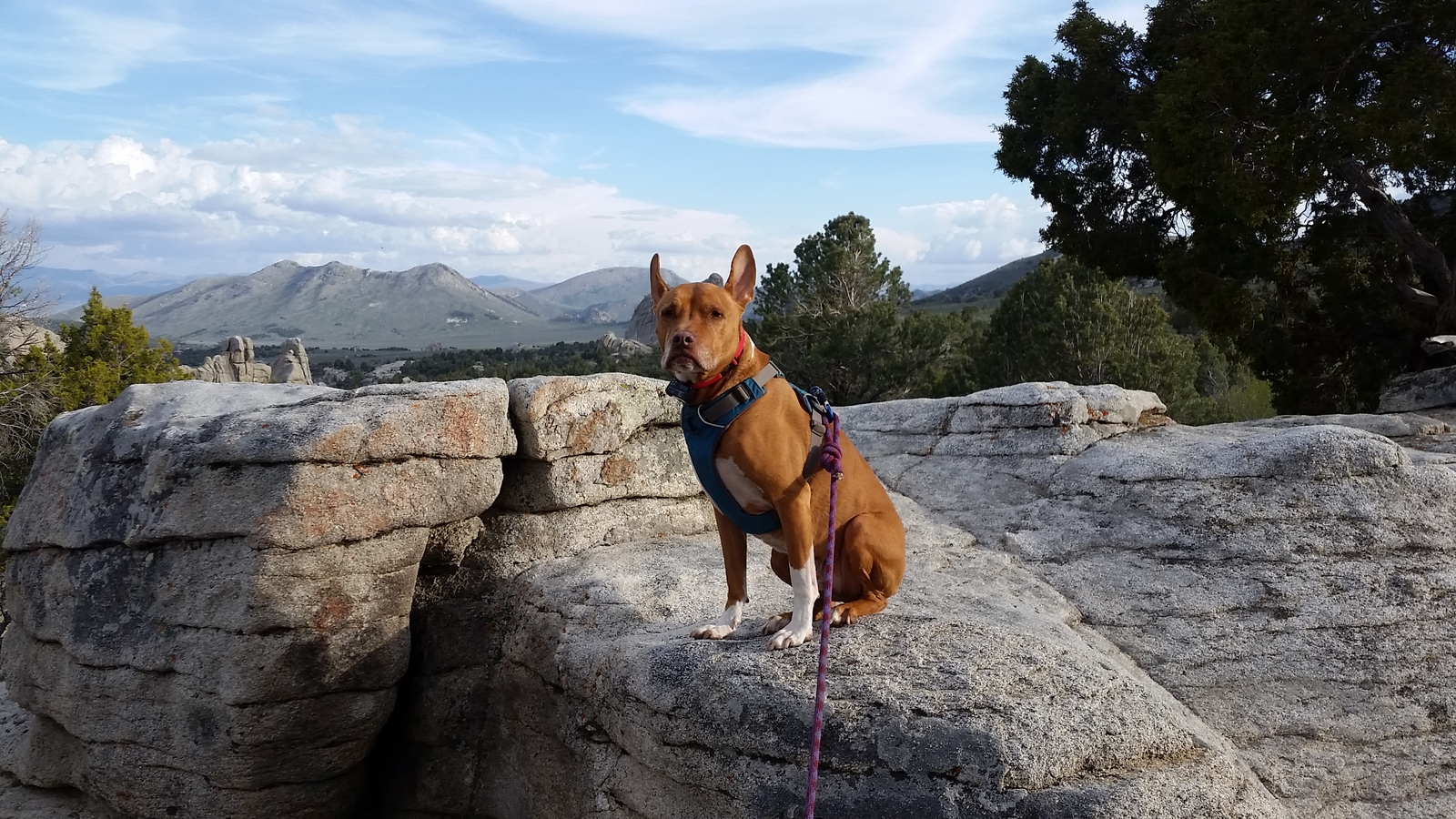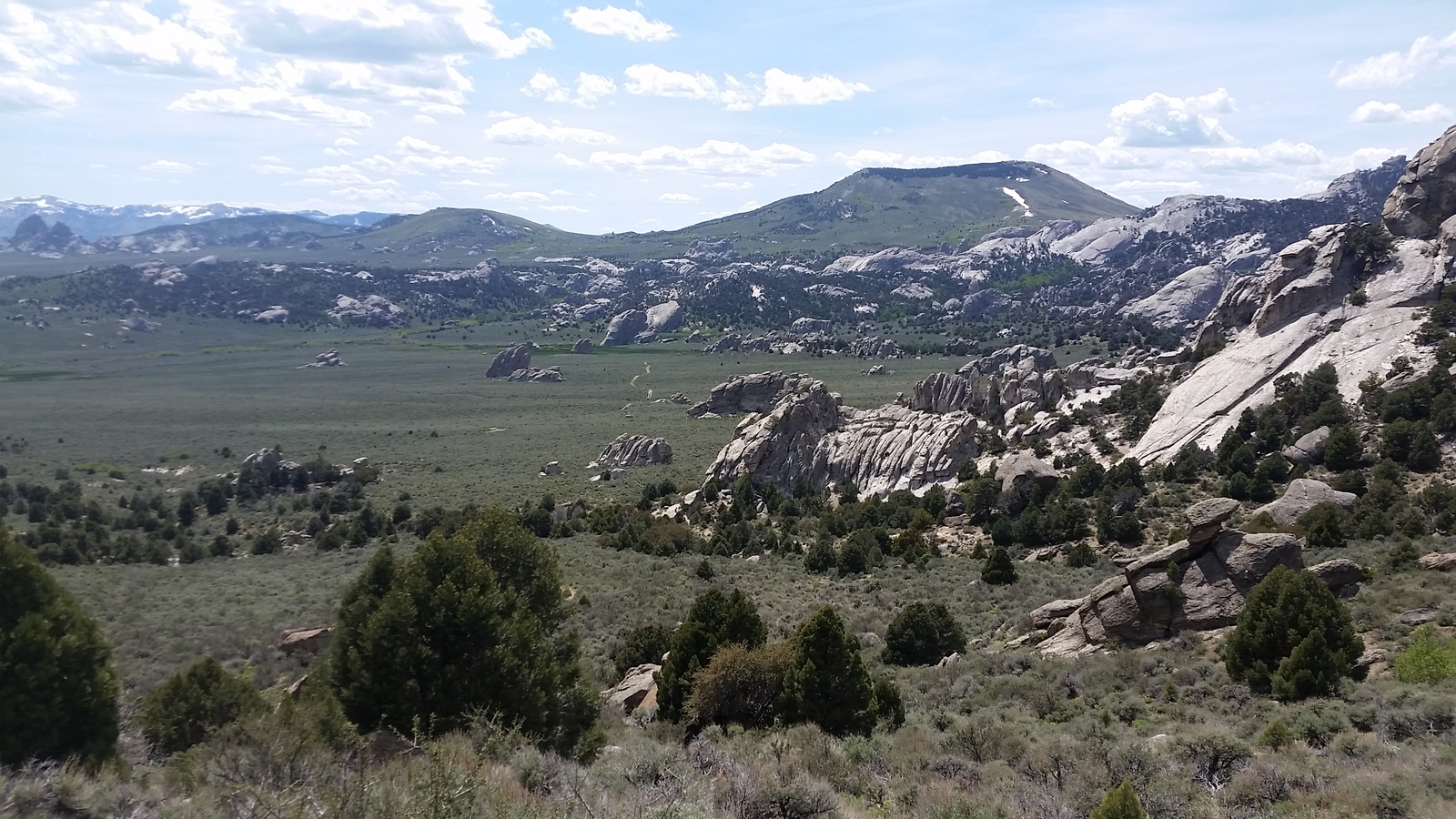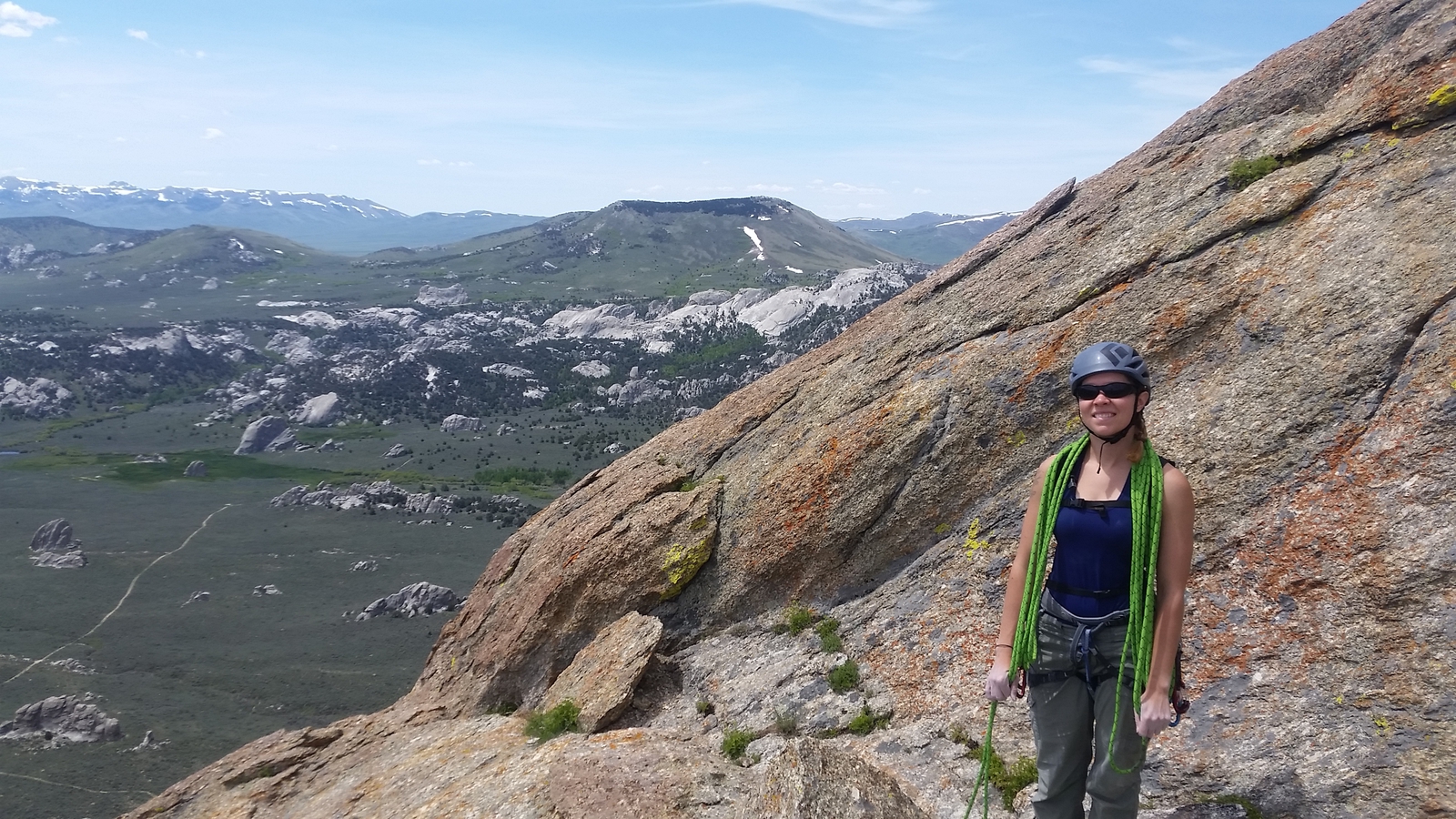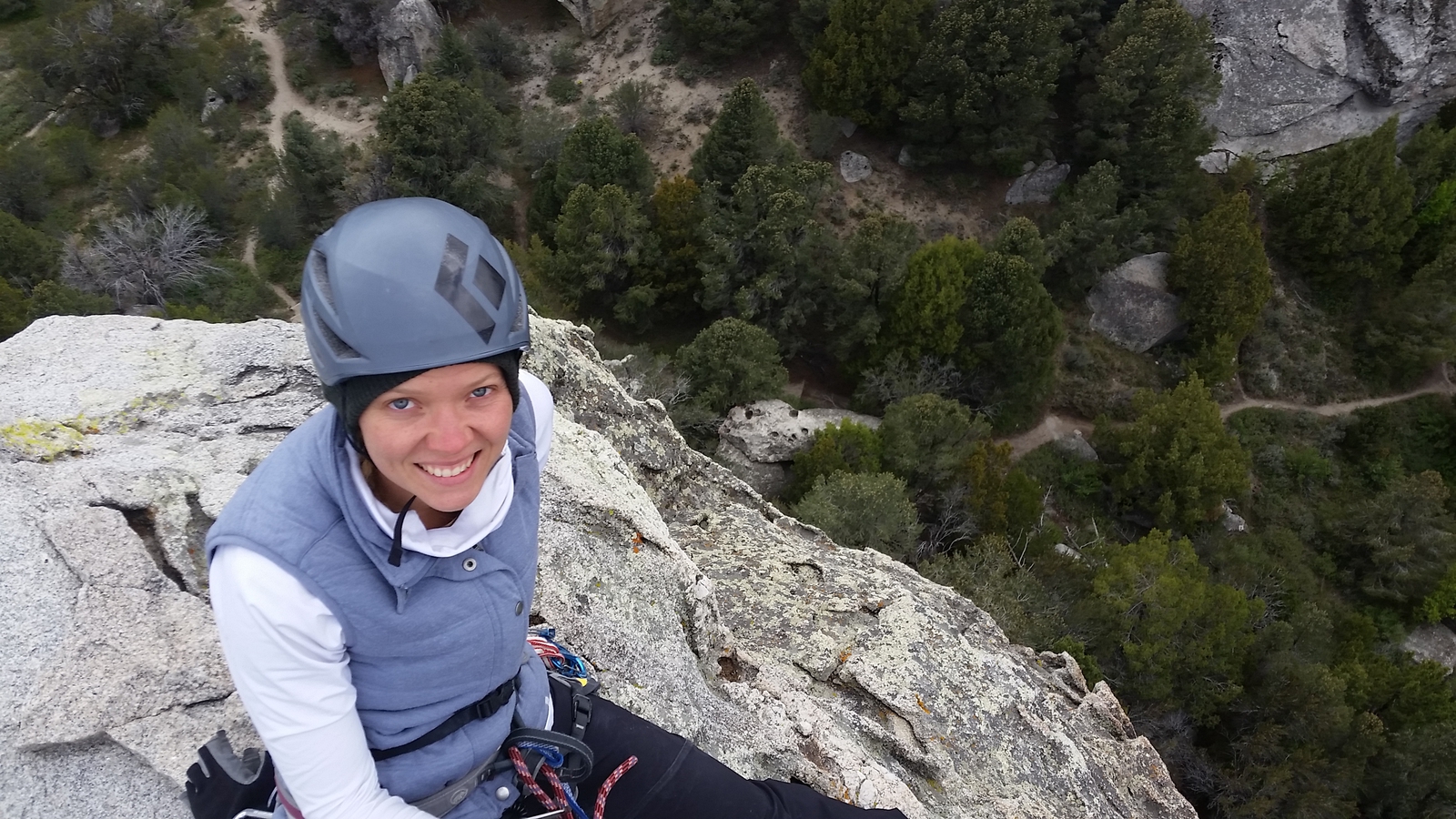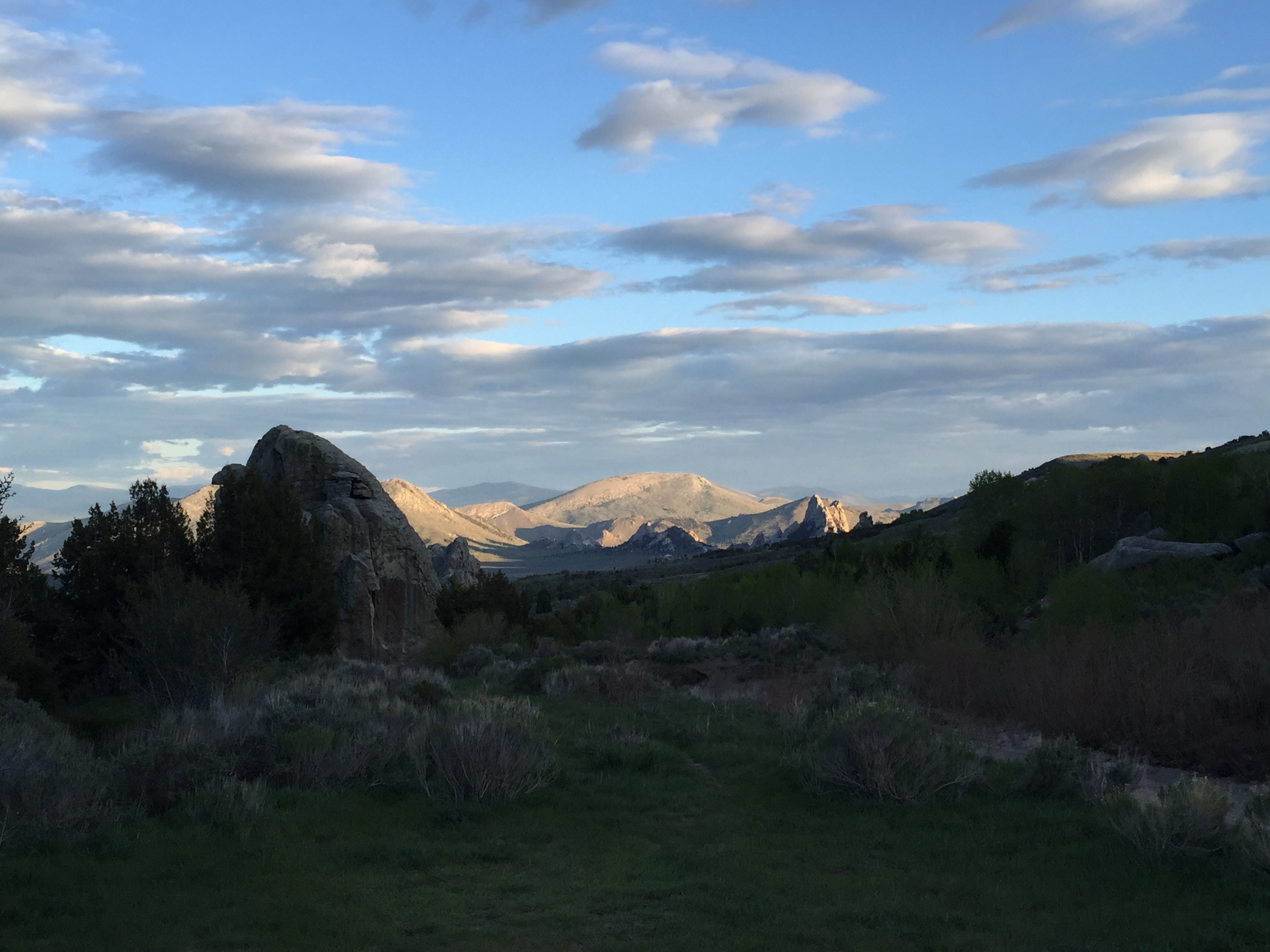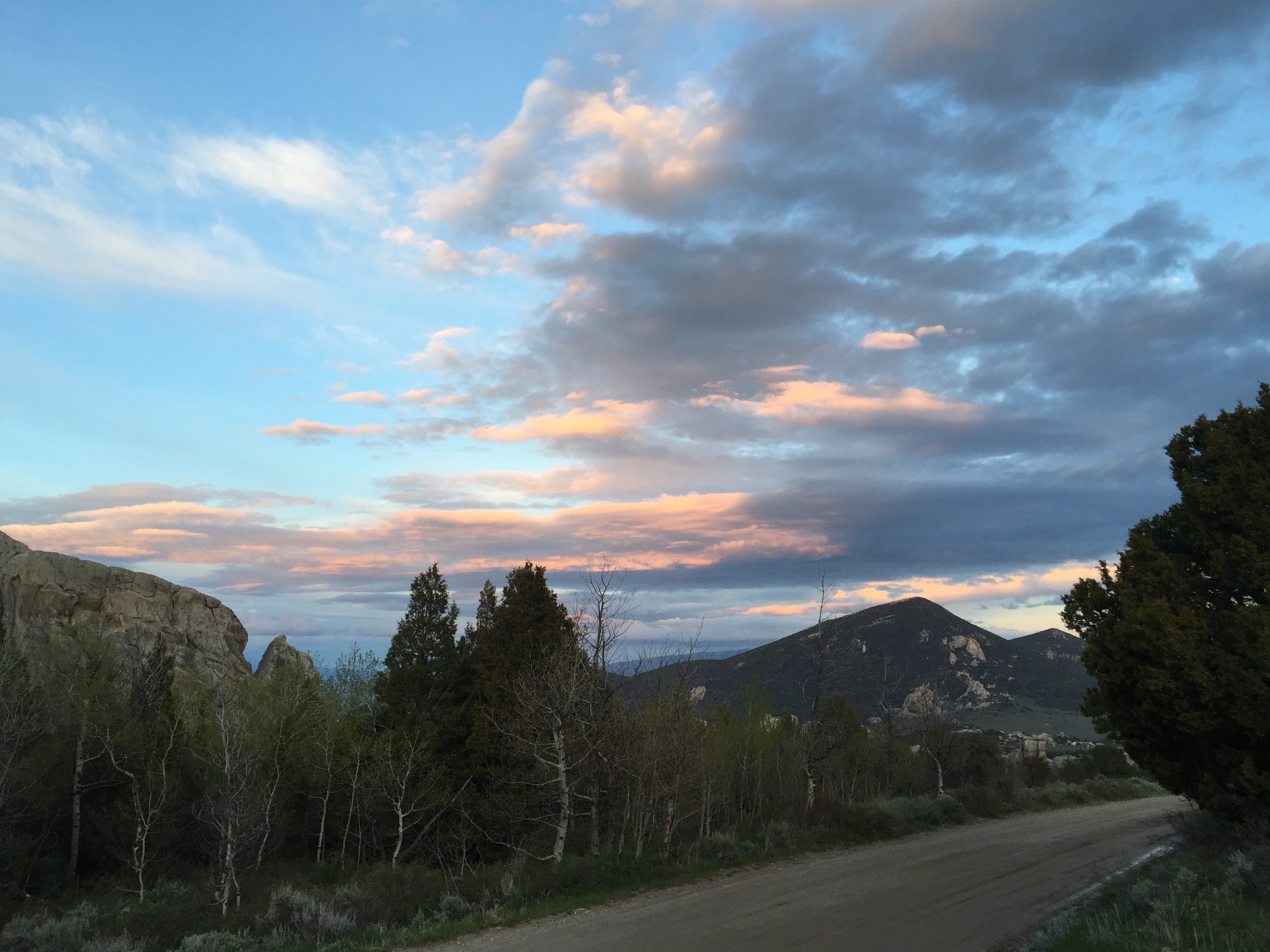 We've met folks from California, Alaska, Colorado, and Massachusetts. One night we shared our campsite with a family from Germany. Another night an Idaho cattle rancher who was camping out with his three sons, their wives, and his half a dozen grandkids, invited us to join them for dinner. We ran into a couple whom we had met a few weeks earlier out in Red Rocks. And we exchanged contact info with a guy who told us to hit him up when we make our way back to Boulder. The locals are all really friendly, too. Even if they don't know you, everybody waves when you pass them on the road.
The weather here has been somewhat uncooperative. It changes every hour and the forecasts aren't much help. We've had 80 degree days followed by 50 degree days, rain, hail, snow, and gail force wind storms. But even when the weather keeps us from climbing, this is a pretty peaceful place to just relax and wait it out. Overall, this week has been filled with a sense of gratitude. I'm thankful that I have the opportunity to be on this road trip, to see all of these picturesque parts of the country. Thankful that I have a cozy van that keeps me warm and dry. Thankful for these wide open spaces. People think that living in a van means conforming to a smaller living space. Sure, at times that's true and there's certainly a lot less storage than in a house, but most of our living is done outside. We spend our days following dirt paths and exploring the parks. When we cook dinner, our kitchen stretches on for miles. Staring at the horizon from the top of a rock or watching the ever changing sunsets are better than anything on TV. And yes, sometimes I do have to take a bit of a walk to get to the bathroom in the morning. But even that walk is filled with beautiful views, chirping birds, and babbling brooks. And it's hard not to laugh when your morning wake-up call is a herd of 100+ cattle walking up the road just 15 feet from where you're parked. Yes, that actually happened.
I know there will be plenty more Walmart parking lots and miles of highway in the year ahead. And there will be the frustration of trying to find a place to camp or dealing with crowded tourist attractions and busy towns. But it will be worth it to get to explore the places like this, to live outdoors.