What Makes A Good Climbing Town?
At least a few times a year, just about every outdoor magazine will publish a list of the best climbing towns in the country. The magazines have their own criteria on which they base their selections, and the articles are inevitably followed by arguments from those who think their hometowns were erroneously overlooked. After a few months on the road I think we're getting a pretty good idea of what to look for in a climbing destination.
Gear Shop
The first thing we do when we roll in to town is find the climbing shop. Sometimes we'll pick up the local guidebook, but mostly we're there to talk to the staff and get some info on the area.
Lander, Wyoming has Wild Iris, a shop with a reputation for being one of the best in Wyoming. They have a good selection of gear, and most importantly, knowledgeable and helpful staff. They talked to us about the climbing options, what cliffs are open and what areas are still buried in snow, camping, and where to go for food and a shower.
Camping
Next after the gear shop it's time to find a place to sleep. We've stayed in truck stops, Walmart parking lots, paid campsites with amenities, and free primitive sites. Free is always our first choice, obviously, but sometimes camping in a park is worth paying a few bucks.
In Lander you can camp in City Park for free. Free! Right in town! They even have a whole parking area and big grassy lawn with picnic tables and grills designated for the RVers and tenters. And there's restrooms with flush toilets and running water. Yes, these are the things we get excited about now. Flush toilets. They ask that you only stay three days, but according to the guys at the climbing shop, they don't really regulate it and have known people to stay there all summer. Amazing.
There's also quite a bit of camping closer to the climbing in Sinks Canyon. The Popo Agie campground and Sinks Canyon campground are both pay sites that range from $10 to $15 per night. Popo Agie even has yurts that you can rent for a few more bucks. If you drive half a mile further up the canyon, though, there is a free campsite. It's not quite as nice as the others. The dirt roads are pretty rough and washed out in some areas and there's only one pit toilet for all of the campers, but I did say free. So that's where we stayed for most of the time that we were there. Minutes from the cliffs, and right on the Popo Agie.
Showers
When you live in a van you'll take a shower just about any place you can – gyms, rec centers, laundromats. Most good climbing towns will have some bathing option for the dirtbag climbers.
Lander is also home to the NOLS, an outdoor leadership school. In addition to offering wilderness education courses, they'll let grungy climbers pay $2 and wash off in the dorm showers. You can also get a $2 shower at the community pool, before and after taking a dip, of course. In the summer you could probably just shower off in the river, but it was still pretty ice cold while we were there.
Food
You gotta eat.
Out on the cliff one day we met Bob Branscomb, a Lander legend who put up a lot of the routes in the area, and his wife. They recommended that we try Crux Coffee for lunch next time we were in town. Not only was the food delicious, but they have a bouldering wall right there in the cafe! Friendly staff, nice atmosphere, free wifi, and lots of outlets to charge your electronics. And it's worth mentioning again… really really good food.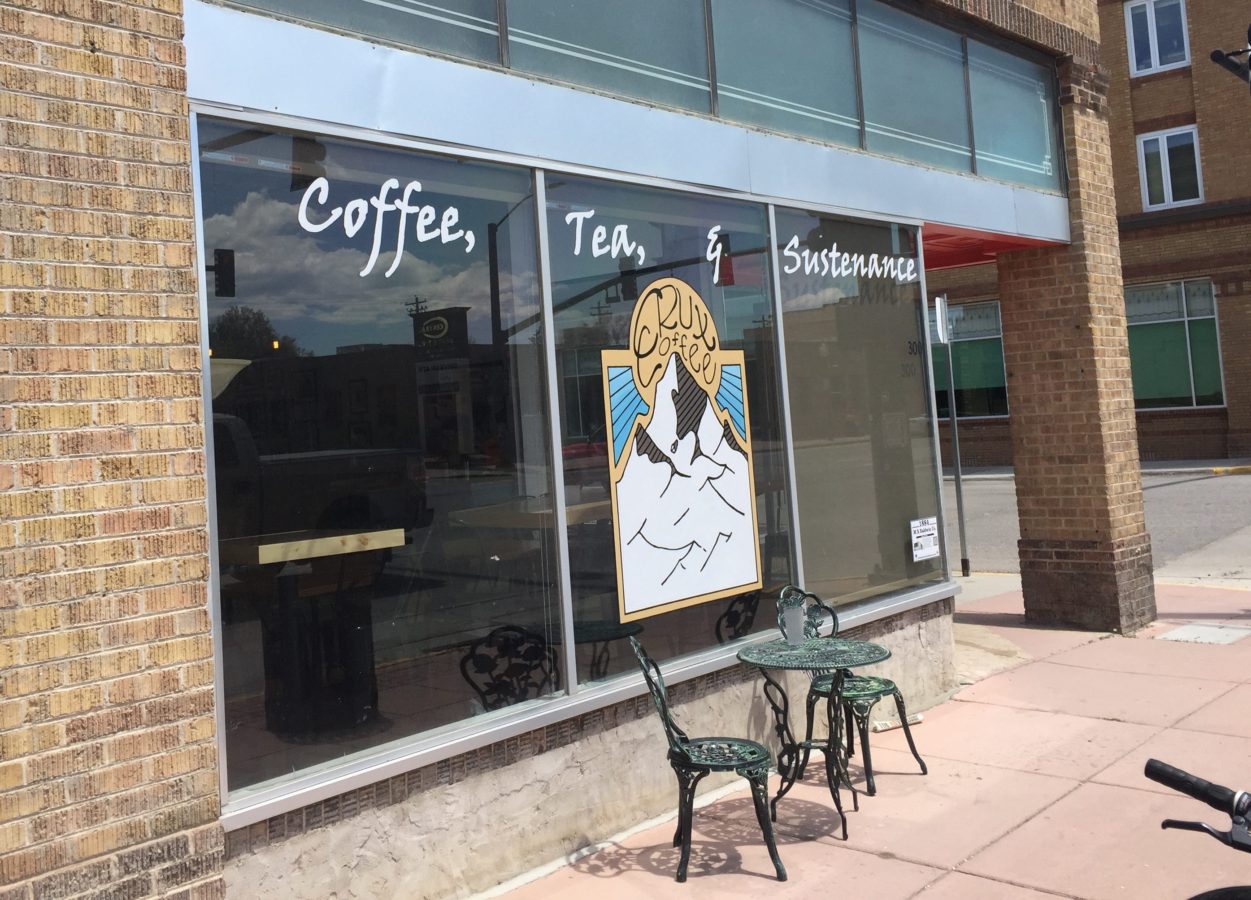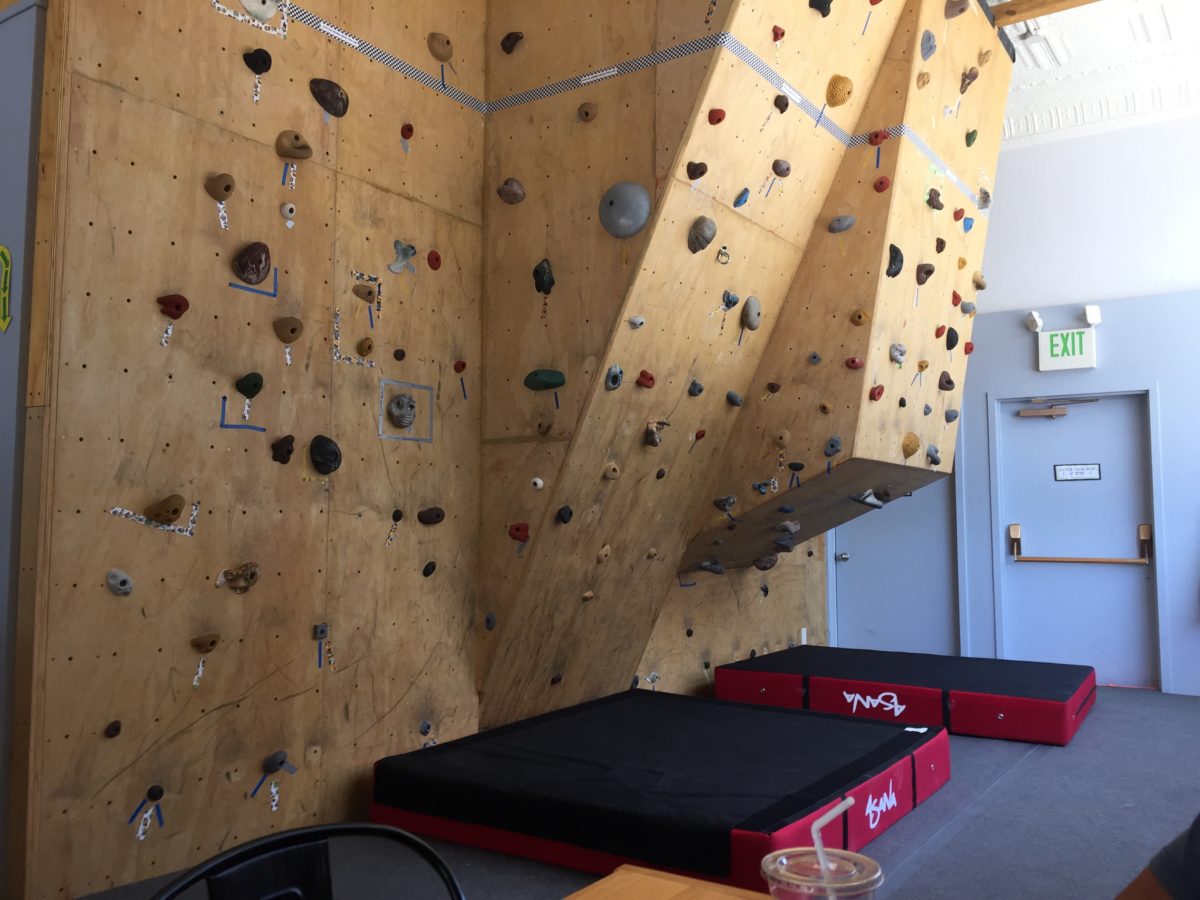 Climbing
Of course. It's what makes it a destination.
There is a LOT of climbing around Lander, and unfortunately we were still a little early for some of it. Most consider Wild Iris to be the premier spot, but that still had about 6 feet of snow when we were there. We might try to make it back here a little later in our trip to check it out. We did get to climb in Sinks Canyon, though. Just 5 minutes outside of town, the drive up to the canyon has some of the most picturesque farmland I've ever seen. And the canyon itself isn't bad either. In just a few miles you'll see sandstone, limestone, and granite cliffs. We climbed primarily on the limestone, but did get a little bit of granite bouldering in, too. There is a wide range of sport climbing, from beginner routes to really difficult, overhanging caves. The rock can be super sharp in some areas and really polished on the well worn routes. Hiking through the tall trees on the shady side of the canyon reminded us of home.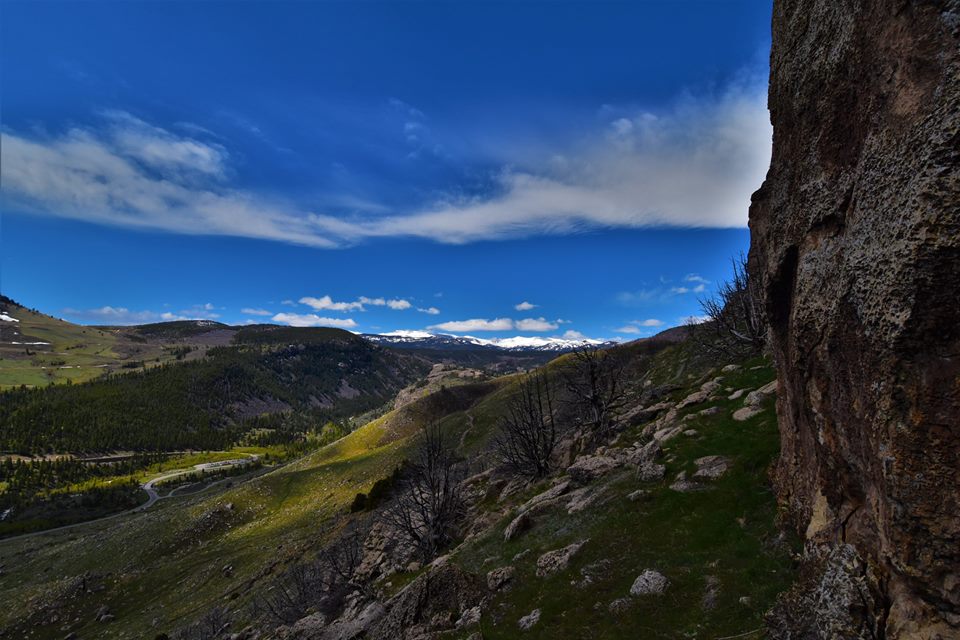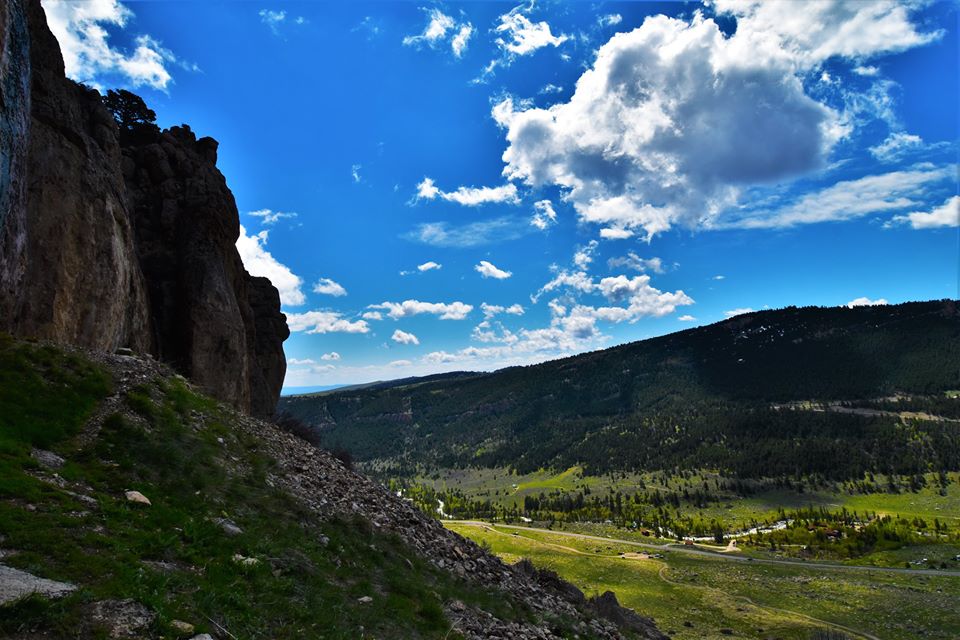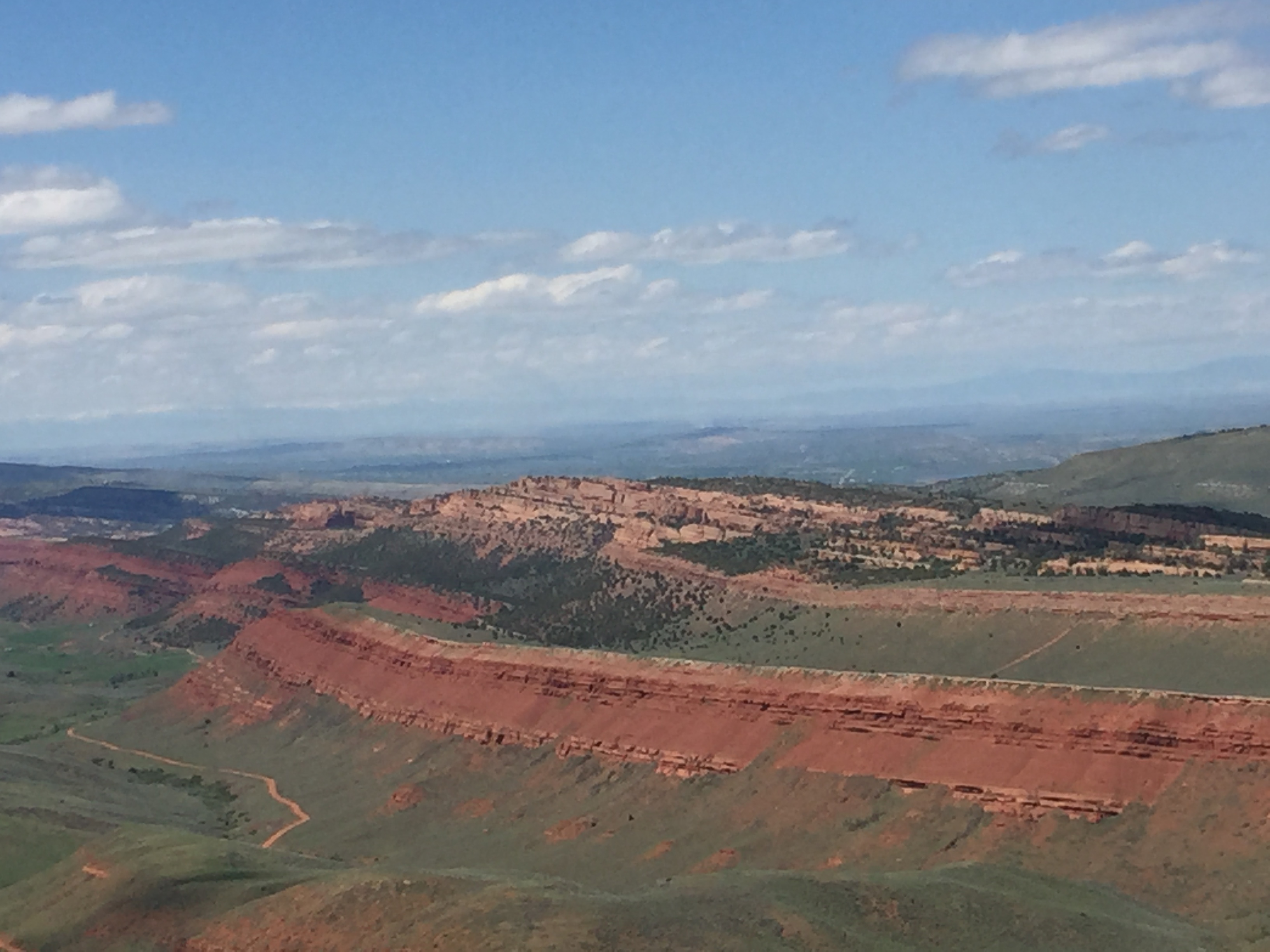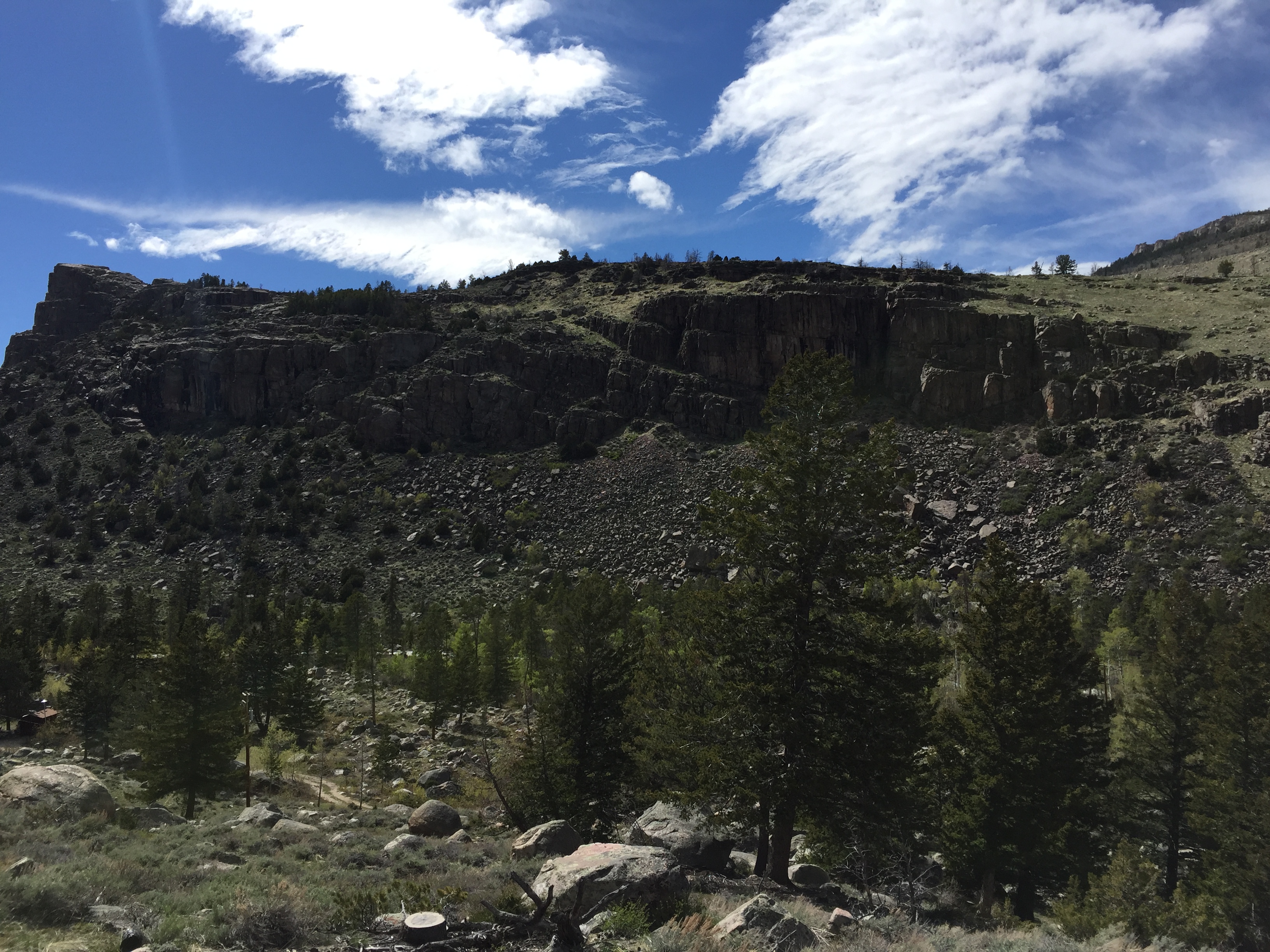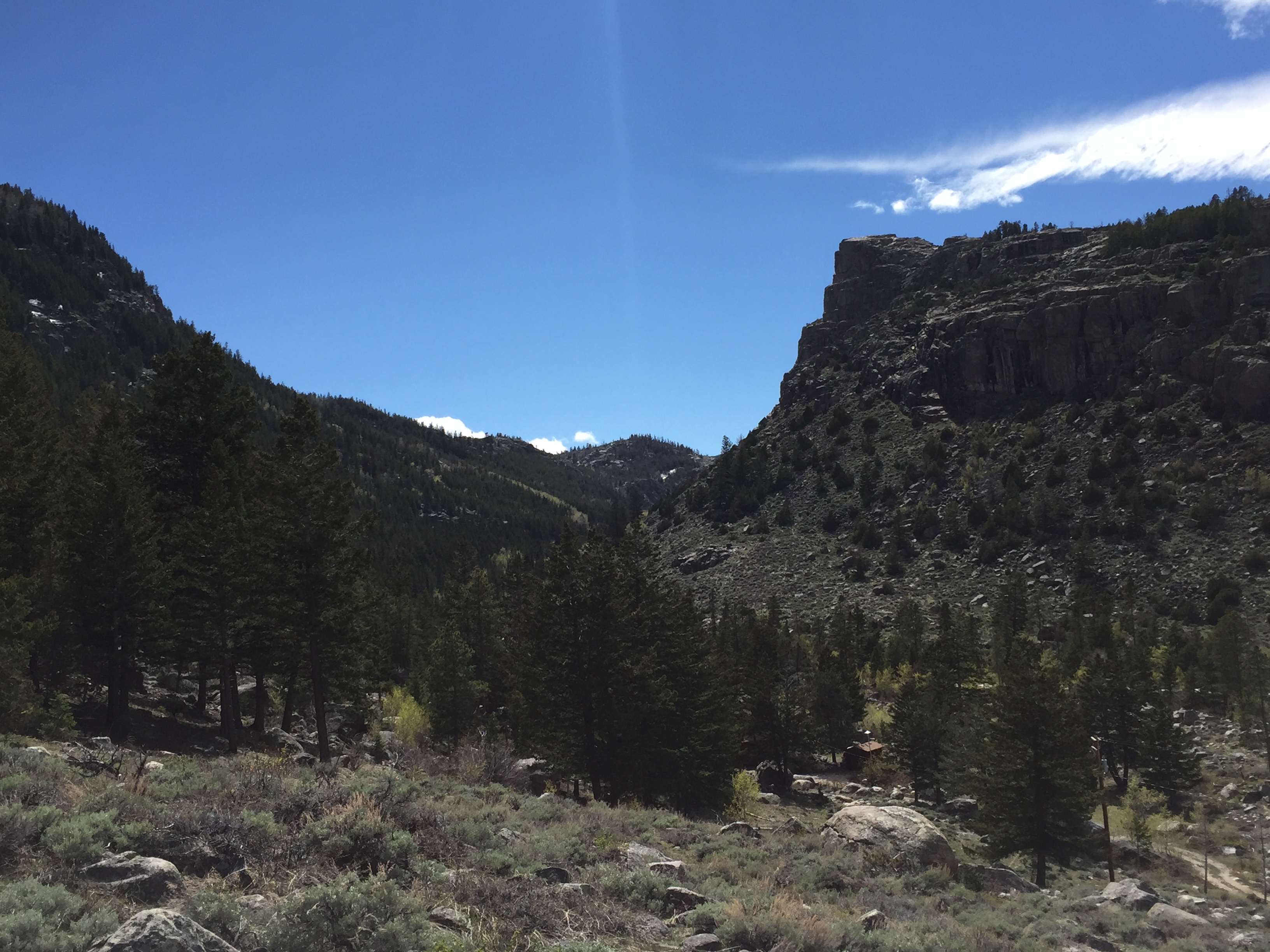 Once again we were battling the weather. Afternoon storms blow in fast and often. But overall, Sinks Canyon was a great place to climb. Two thumbs up for this climbing town! I can see why so many climbers visit Lander and never leave. It's a beautiful postcard town that happily supports climbers and other outdoor enthusiasts. I could live here.